One of the primarily advertised benefits of vehicle tracking and monitoring systems in businesses is that it could save money, yet many companies don't understand exactly how this works.
While traditional GPS systems are used to give directions, monitor basic driving stats and find locations, advanced GPS systems for Job Management take GPS systems and utilise them to offer a wide variety of useful information to business owners and fleet managers to track positions and plan the daily running of the business more efficiently.
The cost savings on vehicle fleets mostly outweigh the costs of a vehicle tracking and monitoring system, if used consistently and accurately.
Features that all Vehicle Tracking and Monitoring System should include:
Track and Trace – Real-time vehicle tracking to gain control and optimise you customer service
Driving Economy – Every trip gets a score from 0 to 100. The higher the score, the more economic friendly you drove!
Optimise a Fleet and Reduce Costs – Monitor your fleet from everywhere, with trip administration, routes, live location, current odometer and driving behaviour per driver/vehicle
Control Private Mileage – This will help save the business money because you as the business owner won't be paying for additional fuel.
Quick plug and play setup – This helps make it easier getting started and for replacement parts
Planning – With live vehicle tracking drivers and teams in the field can be located and new jobs assigned closest to their locations, which helps save costs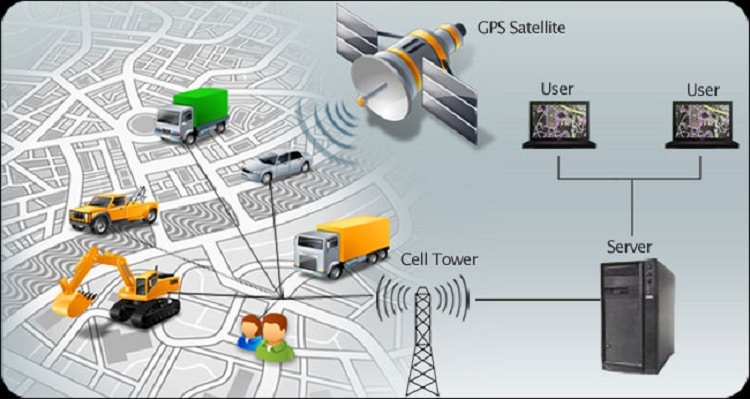 If utilised properly, these tools can easily maximise productivity and performance, while ultimately helping companies save money. Vehicle Tracking and Monitoring Systems are taking Job Management to the next level saving your business money and time while reducing stress levels.
Here are 8 Ways to Save Money with Vehicle Tracking and Monitoring System
Save on fuel costs by planning daily trips better and also while in the field, by allocating jobs to the closest team
Reduce Insurance premiums
No more log books, which helps for tax purposes
Reduce fleet maintenance costs by monitoring vehicle problems
Faster dispatch to jobs
Reduce employee "time stealing" and theft
Increase route efficiency
Increase invoicing and timesheet accuracy
"Time is money", is an old saying which holds true in business. Installing a GPS tracker in your company vehicles can save your business money in so many ways, as well as improve the safety of your employees. Increase employee accountability, improve productivity and decrease unnecessary downtime with a quality Vehicle Tracking and Monitoring System.
Coming soon to E Works Manager is an incredible Vehicle Tracking and Monitoring System which will not only help your business save money but it will take job management to the next level. The system will have all the above features and more helping your business achieve more.