We're always looking for new ways to improve Eworks Manager to enhance your experience with the software, so we're excited to share our latest updates with you.
We've shared a brief overview of each feature to show you how you can use these new tools to save time and improve the efficiency of your field service business.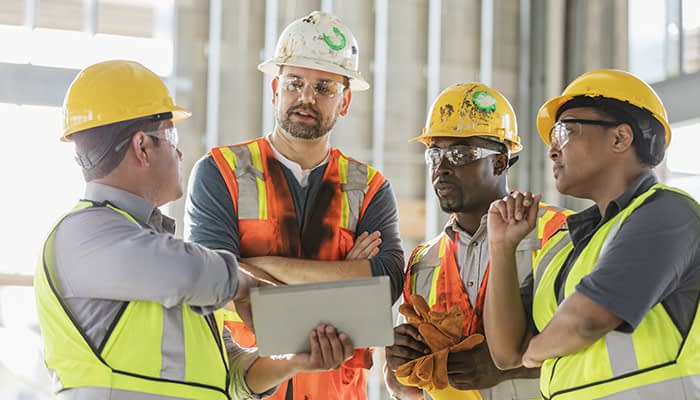 Overtime

Tracking overtime can be challenging, but with our new overtime tool, you can manage all overtime hours and costs for every job in Eworks Manager.
See how you can use this new feature to manage overtime effectively.

Set an hourly overtime rate for each worker.
Select a different overtime rate for every day of the week.
View the number of hours your team has worked, including overtime hours.
View the total cost of each appointment, including your team's overtime hours and overtime cost.
Add or remove overtime costs to or from an appointment.

Add team members to appointments

You can now add multiple workers to an appointment once it's been completed. This feature is ideal for your business if you typically have more than one team member working on a job, and you need to keep track of this for job costing.
To add team members to appointments, all you need to do is access the job you'd like to update and select and add the employees who worked on the project.

Other releases

Take a look at some of the other features we've released to make job management an effortless task.

Document Completion Notifications - Receive notifications when digital documents have been completed.
Job Dashboard Filters - Find the job information you're looking for with our new filters, including Month, Type, Customer, Project or Region.
Attachments - Attach digital documents to your Customers, Suppliers and Projects.
Report Builder - Create comprehensive reports by adding Job Costing and Custom Fields.
Expense Rejection - Reject or remove expenses from projects.

Coming soon

We've got some new releases in the pipeline, so stay tuned for more news regarding these updates.

Recurring Tasks
Improved Sign Up Wizard
New Mobile App
Project Quotes Split into Multiple Jobs
Convert Quotes & Jobs to Recurring
Schedule of Rates (SORs)
Ready to start using our new features? Schedule training with our team today.
Haven't signed up for our Job Management Software yet? Sign up for a 14-day free trial, or contact us to discuss your interest.