Monitor purchases, van inventory and control your warehouse with one complete system. For a 14-Day Free Trial, click here!
Inventory Management System - Efficient cloud-based Inventory System for managing and tracking inventory.
Manage all your inventory levels, suppliers and assets from our all-in-one Inventory Management System
An Inventory Management System is typically made up of multiple parts all coming together to keep you informed on where your inventory is, which jobs its been allocated to and who needs to be invoiced. Keeping track of where all your assets and inventory are is essential to the success of your business. Most businesses have moved to a Cloud Inventory System to allow for the mobility of record capturing as this can now be done both from the warehouse or a user's mobile device while on-site.
With Eworks Manager's Inventory Management System, we offer a system which optimises your entire inventory department by tracking everything from the placement of your order with the supplier to delivery and installation at your happy customer's site. Below we run through a few key features which make our system so unique.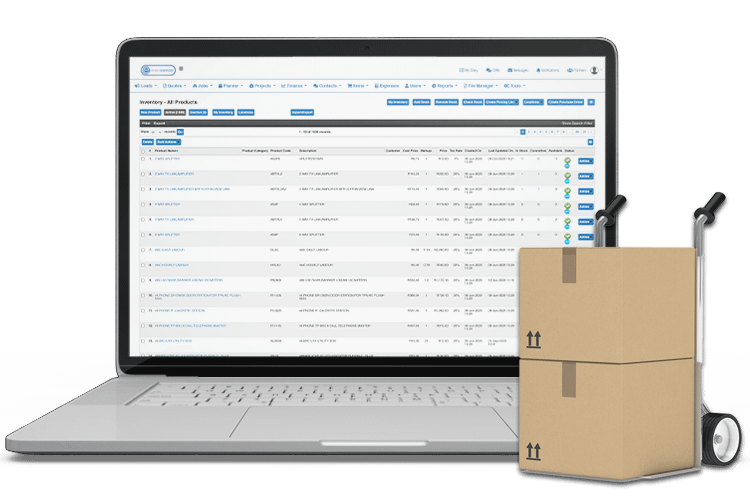 Optimised Inventory and Multilocation Management
Eworks Manager gives you the control you need to store just the right amount of inventory, depending on usage statistics, without over-stocking or understocking any item. This is especially useful when you handle stock that experiences a seasonal rise and fall in demand. With the addition of multilocation support, you can keep track of all your warehouses and worker's van stock from within a single system. This ensures you always have a birds-eye view of all your inventory levels through our live dashboards.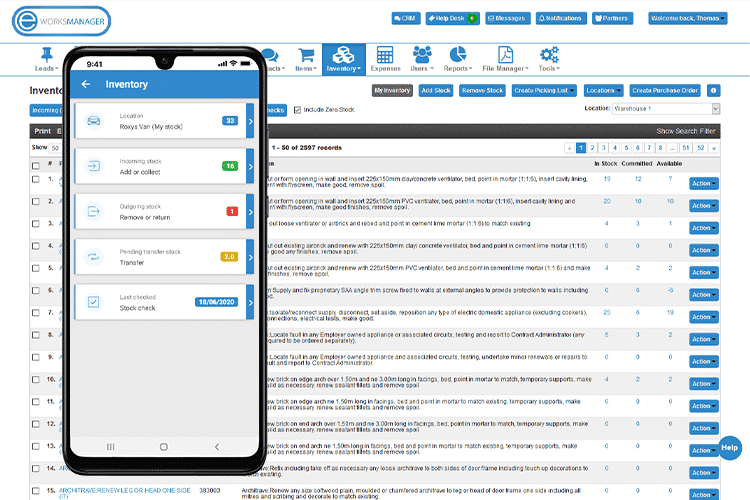 Notifications and Demand Forecasting
Making use of our software and the reports it offers allows you to draw on past sales and job data to identify future demand. Analysing these reports gives you the information you need to make sure that you have the additional inventory you need during those seasonal rises in demand. With our notifications feature, you can create customised alerts to notify you when inventory levels reach a defined threshold. This can be especially useful if you need to place orders for low stock or offer up a promotional discount to clear additional stock.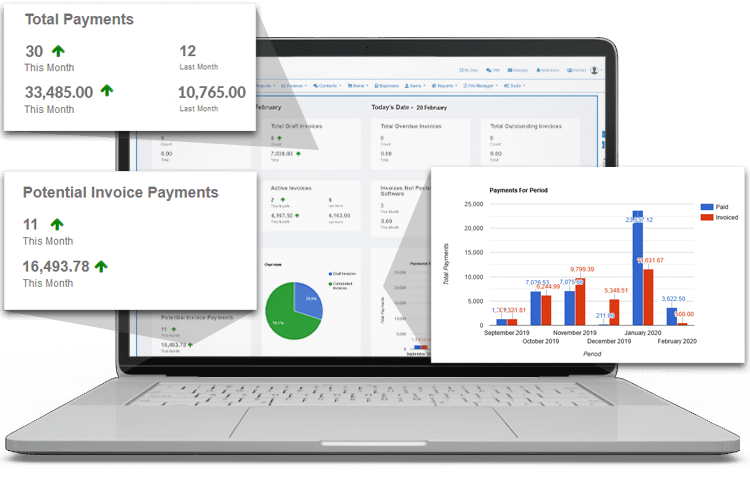 Purchase Order Capturing & Reports
Eworks Manager provides a single view of all your Purchase Order records. This allows you to identify which items are in demand, whether perpetually or seasonally, and be able to prepare to meet your customer's needs. With detailed Purchase Order capturing, you can keep track of both full and partial deliveries from suppliers and record supplier invoices against them. By selecting a location within our system, inventory levels are automatically increased for the relevant items.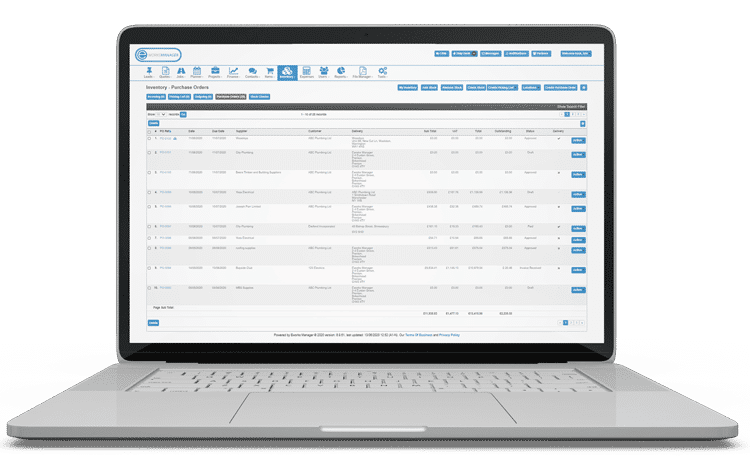 Product Grouping & History
Our Inventory Management System allows you to group inventory into predefined groups. These groups could be a pack used for installations of a specific asset. Grouping these items ensures you always have these items on-hand and can manage reordering schedules more efficiently. These groupings, along with our picking list generation, creates logs for each inventory item which is stored indefinitely on our system. This makes detailed and accurate records of every move each of your items takes, giving you valuable information, which can be used in forecasting.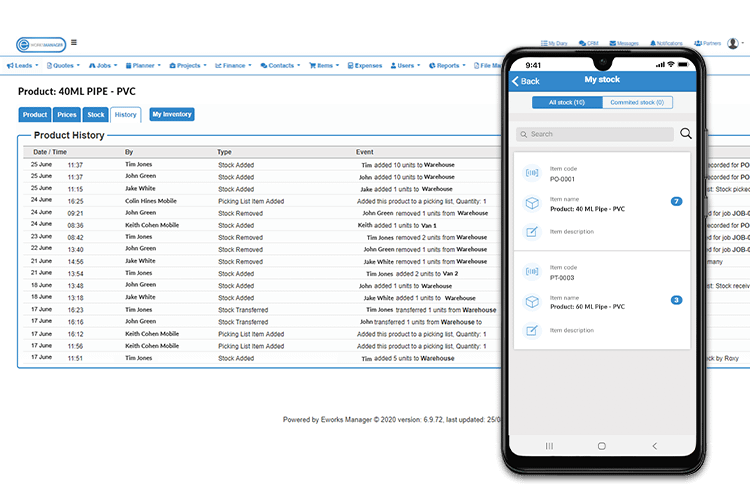 The Complete Business System
Some additional features that would benefit your business
Inventory Management System FAQs
1What is an Inventory Management System?
Eworks Managers Cloud Inventory System helps your business monitor and track products at your warehouse. Our software can also track mobile inventory in your company vans, as we understand that many service businesses use their vans to store supplies.
Eworks Manager also allows your staff to create picking lists to move inventory from one location to another. The system then adjusts inventory values for each site and keeps a full history of the inventory moving. This feature is perfect for any service or trades business that needs to keep track of their inventory based in multiple locations, including inside their work vans.
2Why is Inventory Management important?
Inventory Tracking Software improves the accuracy of inventory orders. Proper asset inventory systems help calculate how much inventory you have on-hand. This helps prevent stock shortages and purchasing too much stock in the warehouse. It also helps maintain an organised warehouse. Your staff can use the Mobile App to capture the inventory that has been taken out so that it can be replenished in the next order from suppliers.
Inventory Management is critical because your business needs to keep track of loss of materials or quickly recognise theft of stock. Having complete control over your inventory levels also means that your business will never have to delay jobs due to waiting for orders. Managing your inventory with accurate software will save you time and money in the long run.
3Why is a Business Inventory System better than a manual one?
Cloud Inventory Systems are flexible, and information is accessible from almost anywhere. You can quickly get an inventory valuation or find out how fast a particular item is moving.
Our Inventory Management System stores inventory items and pricing on the system, and alert triggers can be set to automatically notify you when inventory levels are running low in your warehouse or your work vans.