Create Jobs or Job Sheets, Assign Jobs to a Project, Send Jobs Straight to Invoice Immediately & More
Scheduling App
Job Management
• Create jobs or job sheets from the admin system, or the app.
• Assign jobs to a project
• Multiple trade jobs can be managed more effectively
• Job management tracker allows you to see how your staff are progressing
• View your staff on a map with built-in tracking
• Create appointments for your staff by viewing their diaries
• Never lose track of a job as all uncompleted jobs with require actions
• Improve on your first time fix with our SMS feature that alerts your customer the operative is on his way.
• Send jobs straight to invoice immediately once they have completed onsite.
• Your workforce now uses mobile device software to organise their jobs. No more all coming to the office to be given job sheets.
• Photos and job specifications can be attached to jobs
• Full notes and logging are available to view the history of a job
• All jobs have a signature capture on the APP for approval and confirmation.
• Email / Print your job sheets directly to your client for their records
• Comprehensive management reports available. Example - Reports to find out the productivity and profitability of a staff member. Many more reports available
WE HAVE MANY MORE FEATURES NOT LISTED HERE
Call us: +44 0151 653 1926
Email us: info@eworksmanager.co.uk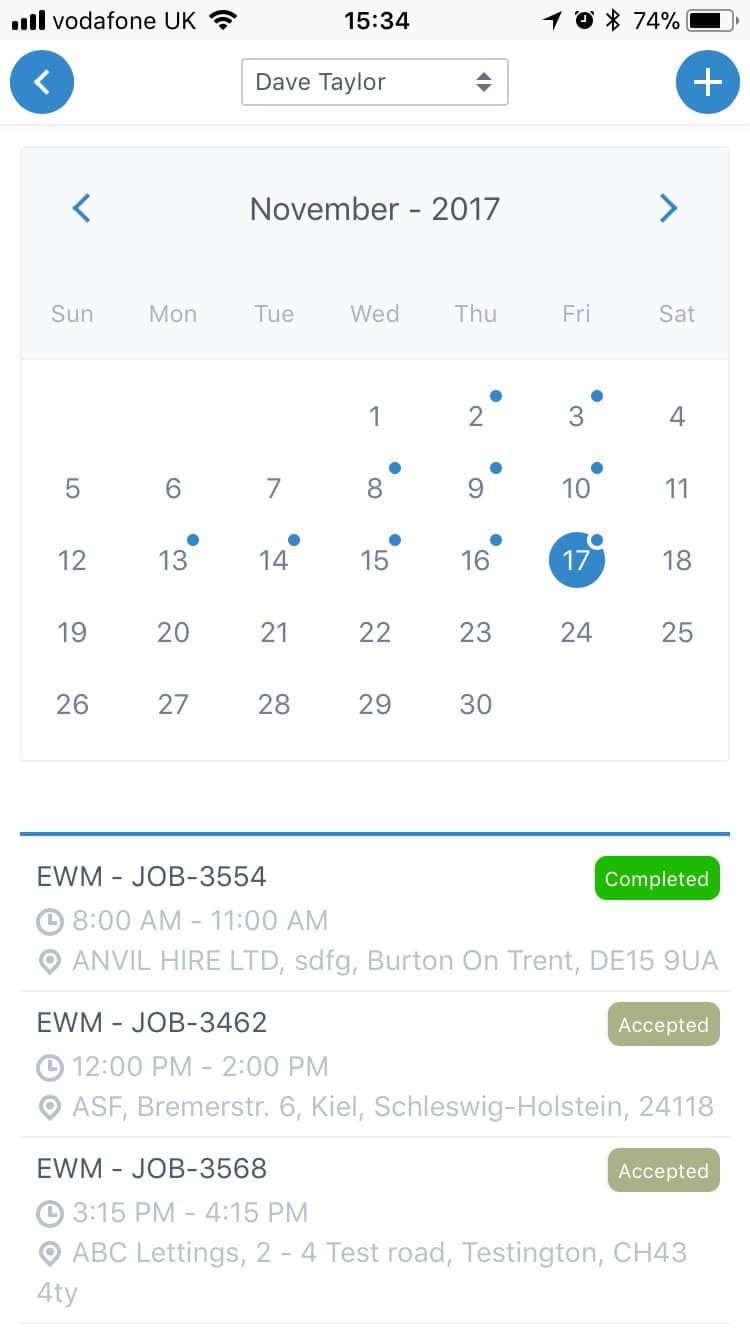 ---