Service Management Software - The Perfect Management Solution for the Trade Services Industry
Track, Manage & Maintain all your Trade Service Jobs with our Service Management Software for the Trade Services Industry
When you are working on projects with multi-trades, it's hard to plan out where everyone needs to be and monitor each task's progress, and you don't want to send in the painter if the roof isn't on yet.
With Eworks Manager's Management Software, it is easy to manage your projects, and you can assign different tasks to different trades. Once a stage is complete, you will receive live updates, any issues are flashed up straight away, and you can make the necessary changes if needed.
Electronically receiving your job sheets means that you aren't chasing your contractors and subcontractors at the end of the week. Each job sheet can have electronic signatures and photos attached.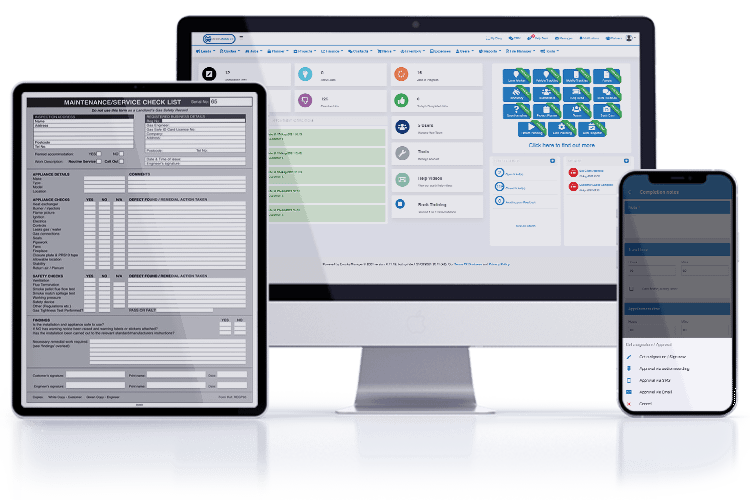 Create Digital Questionnaires to be completed in the field
We can digitise any forms or documents that need to be completed on-site using our digital documents. The most commonly used document with our Project Management Tool is the risk assessment form.
Once a job is complete, the digital forms are filed against the job and project. If you are a business which gets heavily audited for health and safety, you can find these forms in our file manager. You don't need to search for files and chase missing paperwork from your field workers any longer.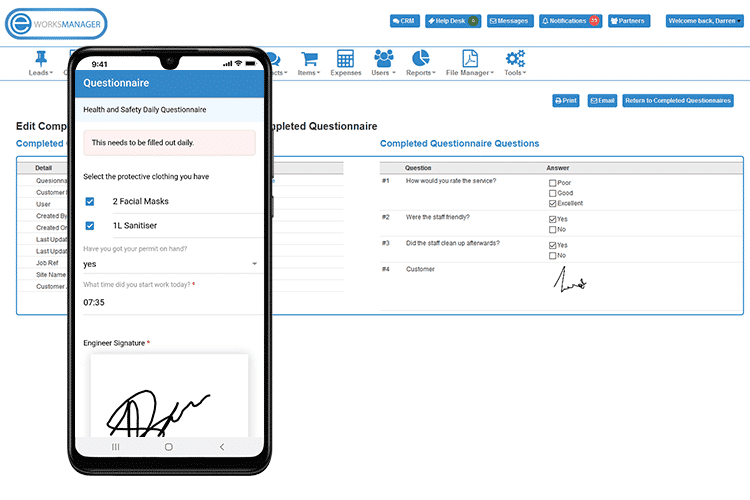 Have Jobs Approved while still on-site
Field workers can get approval on their recently completed jobs directly from their mobile device while on-site. We offer multiple ways in which workers can go about this.
Our Signature Approval lets customers sign for the completed job. The Audio Approval method captures up to 10 seconds of audio, whereby the customer can verbally approve the appointment. Our SMS and Email Approval methods will send the customer a link to click on and approve the recent job.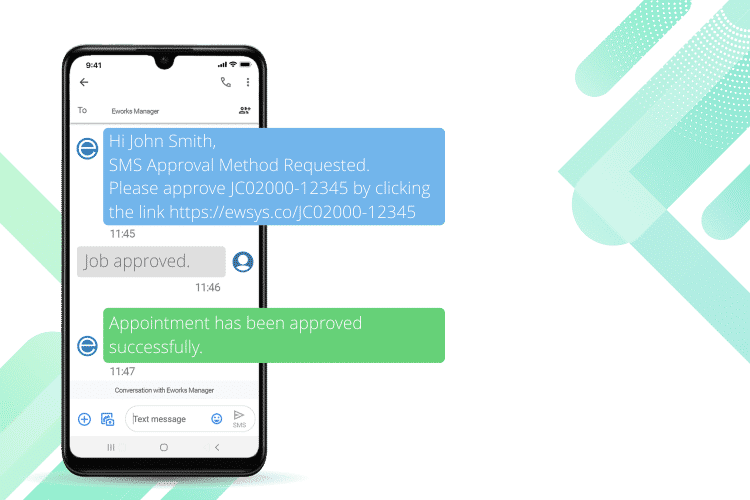 Get Real-Time Updates by viewing our Live Panel
The Live Panel displays a live feed of the progress your teams have made with their jobs. When jobs are completed, put on hold, or handed back to the office, the Live Panel in the Admin System helps your admin staff make fast and efficient decisions to the responses. Our integrated Work Order Tracking Software ensures you always know what is happening with your jobs and work orders. This also allows the designated admin staff to authorise the job and send it for invoicing.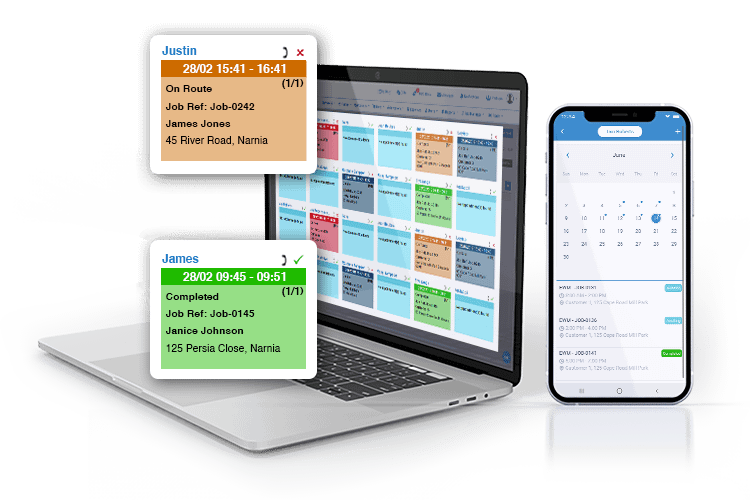 Invoice Separately or as a Group Project Invoice
Once a project is created in our system, you can add all your jobs for the different trades required for the project. You can assign a job to a project and, as you add the materials to the job, the project costings start to add up. Once a task within a project is completed, you can invoice it immediately as an individual invoice. You can similarly group multiple project invoices into one invoice.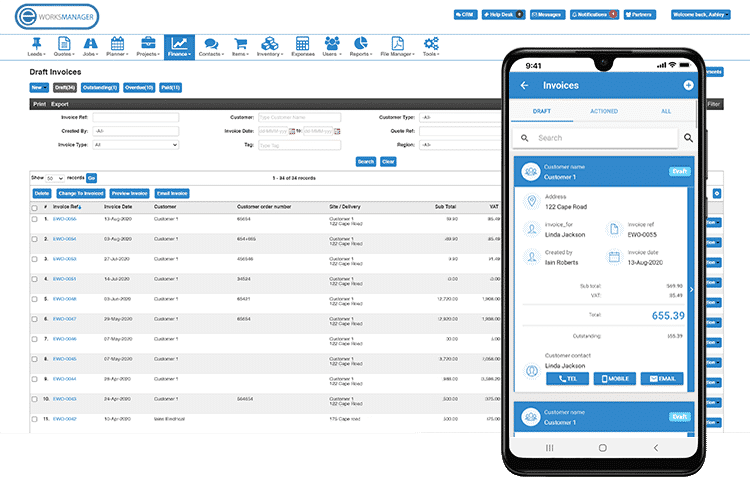 The Complete Business System
Some additional features that would benefit your business
Service Management Software FAQs
1What is Service Management Software?
Service Management Software
allows companies to better manage the way they provide services to their customers. It also allows you to manage other aspects of your service delivery such as quoting, scheduling, assets and inventory and invoicing.
2What is FSM Software?
Field Service Management (FSM) software offers tools covering the entire service lifecycle. It can be customised to meet organisational needs in many field service industries such as medical equipment maintenance, property management, telecommunications, IT and more. Standard features includes customer relationship management (CRM), dispatching and scheduling, asset and inventory management.
The Field Service features create a detailed service process, with real-time dispatching and scheduling. The mobile app allows workers in the field to access job critical data through their mobile device.
3What is the best service management software?
Service Management refers to all the actions involved in delivering, supporting and managing the lifecycle of services. Companies might use Service Management Software like Eworks Manager to manage these services effectively.
4What is a Field Service Application?
A Field Service Application is a mobile app which connects your field workers with the admin office. This means job sheet information and other valuable data can be downloaded to the field workers' phones and tablets when internet connectivity is not available.