Field service software is normally used to organise technicians who offer service work or even repairs. You could be a plumber, appliance technician or even an electrician, and you will still be able to take full advantage of the services that are available. If you are interested in finding out more about electrical engineer software then you can find out whatever you need to know, right here.
Instant Invoices
A lot of field service management software will give you the chance to invoice your clients and you will also be able to process payments much faster too. The best thing about all of this is that you can do it immediately upon completing your service. Customers can easily sign the invoice, get an emailed copy and even make a credit card payment too. This can all be done by the technician's phone or even a tablet. Cash paying customers will even receive the same of invoice too, and this can really work in your favour.
GPS Tracking
A lot of electricians want to access the latest technology in electrical engineering, and this is understandable. That is why most apps come equipped with GPS signal tracking. When you have access to this, you will soon find that you can see everything you need, including where your technicians are going, how long they have been there and even if they are on route to your customer. If your technician does not show up at a job, then you will know, and you may even find that you are able to handle everything you need from there. Of course, if you are concerned about your team wasting time on the job, then this is one of the best ways for you to find out everything you need to know and you would be surprised at how easy it is for you to make the right changes.
The best thing about using basic electrical apps is that you can easily schedule everything you want. You won't have to worry about your team not arriving on time and you also won't have to worry about double-booking your staff either. Your app will do everything for you, and it will also help you to work out when your team are going to be working on certain jobs. Now you may be thinking, why do I need electrical engineer software if I have spent so long creating a manual process? This is understandable, but there are a few things that you should know. Sure, you may think that a manual process is efficient, but this isn't the case at all. In fact, it's actually very inefficient. You are bound to make mistakes and you may even find that you are not able to track everything you need to know either. Sure, you may have someone down for a job, but do you know how long the job is going to take? What time are they going to be finished by? Are you going to be able to send them on another job after? Not knowing all of this information can really put your business in a bad spot and you may even find that you are not able to operate it as efficiently as you could. The best thing about scheduling software is that you will always know when a team member is not at a job and when they are, and in some instances, you can even send them to the next job automatically from their location. This can really work in your favour and you would be surprised at how easy it is for you to benefit from this type of control.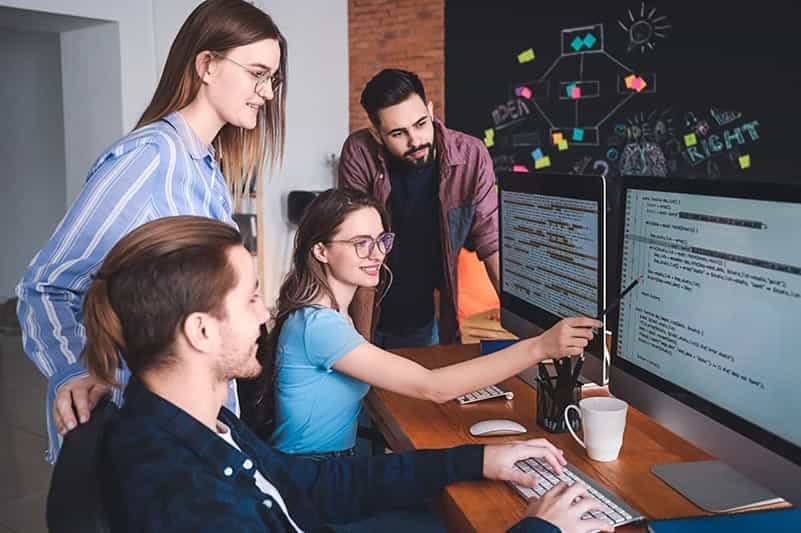 Paying for What You Need
Another benefit of field management software is that you can usually tailor them to meet the needs of your organisation. You may be able to opt-out of certain services that you might not need, and you can even customise it to your requirements too. This can really work in your favour and it may even save you time and money too.
Customer Notes
Do you want to make a note about a specific customer? Maybe you just want to tell a team member something but you want to attach it to a job file. Either way, with field management software, you can do all of this with ease. You can write down everything you need and you can also feel confident knowing that they will receive it all in real-time. This is one of the biggest bonuses that this type of software can offer you. It works live, and it can completely syndicate itself with your working day too. Of course, this alone can offer some huge business-changing benefits, such as better communication and better customer service overall.
Tracking Equipment
Isn't it annoying when you don't know which team member has the tools they need, or even when your equipment needs to be maintained? If you have the right software, then you can easily eliminate all of this risk by keeping track of your equipment easier and more conveniently than ever before. Of course, if you aren't quite sure how to take advantage of this, then you have nothing to worry about. Your software will usually do all of this automatically so you won't have to think about implementing business-wide changes. Your software provider may talk you through everything you need to know while also advising you on the steps that you need to take in order to reap the biggest benefits.

So there you have it. It's very easy to see how you could benefit from electrical engineer software. It doesn't matter what size of operation you are running either, because small, medium and large businesses can easily take advantage of the above. You may even find that you are able to save time, money and effort, while also making your team's job way easier. This will not only improve employee morale, but also help you to give them the support they need.