Managing a Facilities Management Company is a daunting task, between organising and scheduling appointments and doing all the back-end paperwork, there's hardly a moment to keep up with employees in the field. Eworks Manager Job Management Software was created to help make your business more organised and efficient.
Our Job Management Software consists of 2 main elements, the app and the system. When used together you can have total control over your jobs and staff, making your company run in the most streamlined and cost effective way. This will help you achieve maximum profit from your company's products and services.
Eworks Manager has effortless quoting, job management, time tracking, invoicing and reports all in one job management software system designed with architects in mind. Help your firm collaborate with engineers and designers, manage jobs with ease, and turn your business data into valuable insights.
5 reasons why your Facilities Management Company will love Eworks Manager
Seamless time billing – With job management software, your team can track time online against a job. Create invoices automatically from your time sheets. Enjoy the seamless flow of data from quote to job to invoice.
Access anywhere, anytime – Whether you're at the job site, in a client meeting, or on holiday in New York, with Eworks Manager as your job management software, you can manage your business from wherever you like.
Powerful all-in-one system – Our team works together to provide a complete end-to-end business solution. You know you're getting beautiful, industry-leading business tools.
Know the Business – Never undercharge a client again! With powerful custom reporting, you can see which jobs earn you the most money, improve your estimating, and answer your pressing business questions.
Invoicing options galore – Invoice based on time, costs, flat-rate, and percentage of quoted value or however you like. Our quick, simple and customisable architecture invoice builder allows you to send custom-branded invoices in a flash, helping you get paid faster.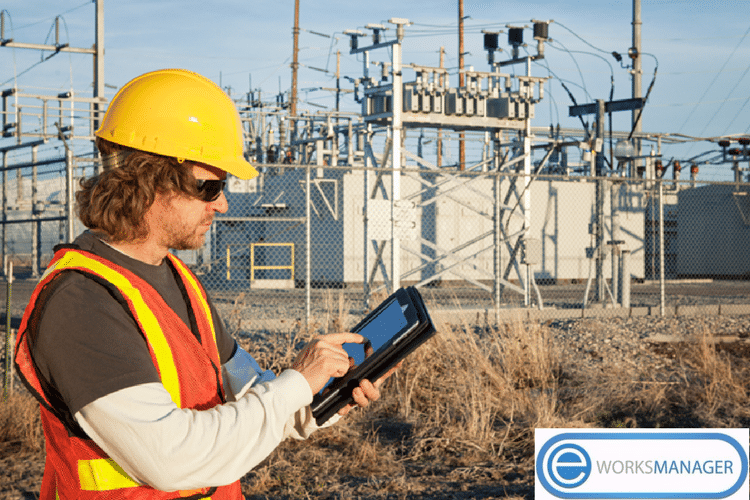 Call the shots with your Facilities Management business with our leading job management software E-Works Manager. We offer an all in one job management software which can be used in the office and via our mobile app which is specially constructed for Facilities Management companies and other trade businesses.
Our job sheet feature allows your team to easily take before and after photos of all job with our app for management and customer approval and evidence of work. Customers can create support tickets and notifications can be sent to management before and after jobs are completed. You can see how long a job has taken and how many hours your staff have completed which allows you to calculate staff wages efficiently.
Our software is built specifically for Facilities Management companies and assisting with the organisation of finances, past, current and future jobs. It enables you and your customers to log jobs, plan jobs, send job SMS notifications, monitor inventory, create ongoing jobs, job invoices, quote jobs, manage assets, track your vehicles, and monitor employees in real time and much more.
We invite you to browse our Eworks Manager website or start your obligation Free 14 Day Trial to see what makes Eworks Manager an award winning software system for all Facility Management Companies.