Are you looking for an all-in-one Job Management System to increase the productivity of your gas company?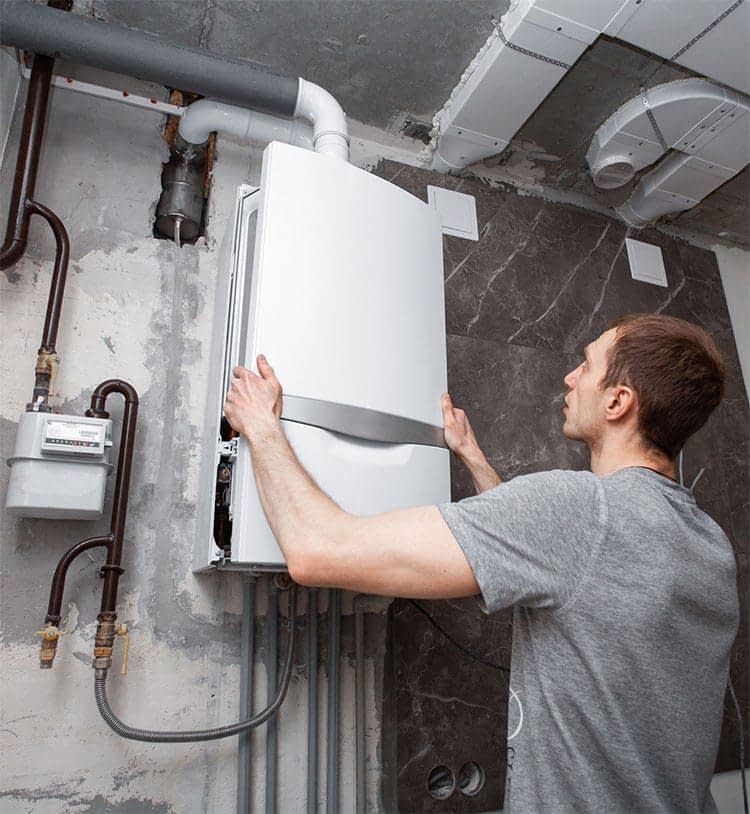 Eworks Manager's Gas Engineer Software is a perfect management system for your business. With this software's help, you can track your field engineers, check the status of the jobs as they are being carried out, create invoices and gas safety certificates, and ensure your workers' safety. This system helps you manage your business in a way that requires less effort, has fewer complications, and offers more productivity.
What to expect from Gas Engineer Software?
As you can guess from its name, it is designed to efficiently manage a gas company. A Gas Engineer Software allows you to keep an eye on your engineers' work, how much time they are taking to complete a job assigned to them, and whether they are following all the safety protocols or not. This software gives you access to real-time job information, which allows you to keep your customers informed about the arrival times and the expected time required to complete their job. This way, the customers are kept updated about their job status, which keeps them happy and satisfied. Digital invoices and gas safety certificates can also be created easily with this software.
How can Gas Engineer Software help you increase productivity?
Every business owner wishes to increase the productivity of their business. Eworks Manager's Gas Engineer Software can help you grow your business and boost your technicians' productivity.
1. Stronger Bond with your Customers
Gas Engineer Software allows you to interact with your customers in a better way. Using real-time job information, you can keep your customers updated about their job details, like how it is being carried out and how much time will be required to complete it. All this information will help your customers have confidence that their job is being carried out professionally and that it will be completed on time without delay.
2. A Well-Organized Team
You can easily track your employees, check out the status of the jobs as they are being carried out, ensure that your engineers are doing their work safely, and check out whether your employees are completing the assigned tasks within the time limit. The engineers can also easily view the tasks assigned to them via web portals and apps. All these features help the team to work in an efficient and organized manner.
3. Automatic and Easy System
Eworks Manager's system will give you access to several vital features that will help you save your time and improve your gas company's other areas. With the help of this software, you will have automatic service reminders and automatic SMS reminders. Furthermore, it allows you to create invoices and gas safety certificates in a much easier and simpler way. Everything is done digitally to free yourself from the headache of paperwork.
4. Secure Backup
A gas engineer software helps you have a secure backup to restore important data if it is lost. You do not have to worry about your data as it's stored securely and can be restored whenever you need it.
5. Efficient Management of Jobs
Gas Engineer Software has made job management a much simpler task. Using the built-in calendar feature, you can easily manage and track jobs without much effort and in a more efficient way. You can check the status of the jobs, check how your engineers are working, what tasks they have completed, and what next tasks are present in their to-do-list. The office staff can do the management by using the web portal while the field engineers can use the mobile app to check out the jobs assigned to them.
Choosing software can have a significant impact on the productivity of your business. So, during the selection process, you need to be informed enough about what the system can do before choosing the one that offers you maximum productivity.
The Gas Engineer Software offered by Eworks Manager is designed for gas engineers and gas companies. The various features offered are easy creation of email quotes, efficient job management, effective tracking of the engineers, creation of invoices, and gas safety certificates with accuracy and ease. The engineers do not need to be present in the office to use this software as it can be used both in the office and outside using the mobile app.
You can utilize the 14-day free trial opportunity given by Eworks Manager to check out the software and then make your final decision without any doubts. Try this all-in-one Job Management Software and see how it can transform your gas business!