Cash flow is the lifeblood of your plumbing business. Without a positive cash flow, you won't be able to pay for labour, assets, inventory, and other materials required to run your business. Preventing cash flow problems can be exceptionally challenging for service businesses, as you rely on client payments. If clients don't pay you on time or don't pay at all, you'll have less money coming into the business to pay your debts.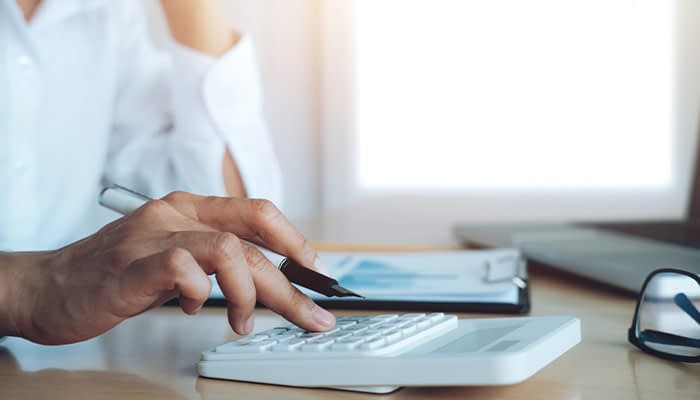 Why is cash flow important?

Cash flow is the amount of money entering and leaving your business over a specific period. Positive cash flow is essential to cover your daily operating costs and meet your financial obligations. Unfortunately, cash flow is a common challenge for many companies. In the UK, 1 in 7 small businesses haven't been able to pay their workers because of cash flow issues, and 38% have been unable to pay debts due to cash flow problems. Poor cash flow management can lead to insolvency and business failure.

How to improve your cash flow

To keep your business solvent, you must stay cash flow positive. We've highlighted the best ways to improve and maintain positive cash flow.

Streamline your invoicing process

By streamlining invoicing, you can make the process more efficient and get invoices to clients as soon as possible. The sooner your customers get their invoices, the sooner you'll get paid. The best way to streamline invoicing is to use Invoice Management Software. Your technicians can complete jobs and send invoices immediately on-site from their mobile devices. Invoices will be emailed to clients, and a copy of every invoice sent will be stored on the software's cloud-based system.

Reduce your operating costs

Cutting your operational costs will make it easier for you to cover expenses and keep more money in the business, improving your cash flow. One of the most effective ways to cut costs is to shop for better rates. You can use this information to switch to cheaper suppliers or negotiate a better deal with your current suppliers. You could ditch your paper-based system to reduce costs. With a paperless system like Plumbing Software, you'll spend less money on printing, ink, and paper as you can create and share digital documents instead of printing job sheets, quotes, invoices, questionnaires, and other paperwork your technicians and clients need.

Ask your suppliers for longer payment terms

Paying suppliers later can help you maintain a positive cash flow, and it gives you time to receive payments from clients and follow up on outstanding invoices before paying your bills. However, longer payment terms can become costly for your business, as you'll most likely be charged higher interest rates. Paying your suppliers late could also affect your relationship with them, so you must find a balance between paying them late and keeping them happy.

Follow up on late payments

Following up on late payments can become tedious, but it must be done to keep cash flow positive. Fortunately, you can simplify the task with Invoice Management Software by automating email reminders for clients. You can set up the system to send regular reminders to clients with outstanding invoices. Automated email reminders save you the time and hassle of emailing every client individually while ensuring you receive the money you're owed. You could also make it easier for clients to pay you and decrease late payments by using ClearAccept. The payment solution is built into our software so that you can accept secure payments online, over the phone and in person.

Offer clients incentives to pay early

Customers appreciate discounts and freebies, so an incentive could encourage clients to pay you on time or pay you early. Offer discounts or free services to customers who pay you early or on time. To avoid late payments, you could also introduce a late fee. If you decide to implement a late fee, communicate the policy clearly with your clients and ensure it's included in the terms and conditions on your invoices.
Plumbing Software is a comprehensive system that offers multiple solutions to improve your cash flow. Discover our software with a 14-day free trial, or contact our support team to learn more about Eworks Manager.