Increasing prices can be daunting, as you don't want to lose customers or drive away potential ones. However, price increases are unavoidable if you want to keep up with the rising cost of materials and labour, increase your profit margin, and secure capital to grow your business.
But what's the best way to announce a price change without chasing away customers? Here's how you can raise prices without losing current clients or deterring prospects.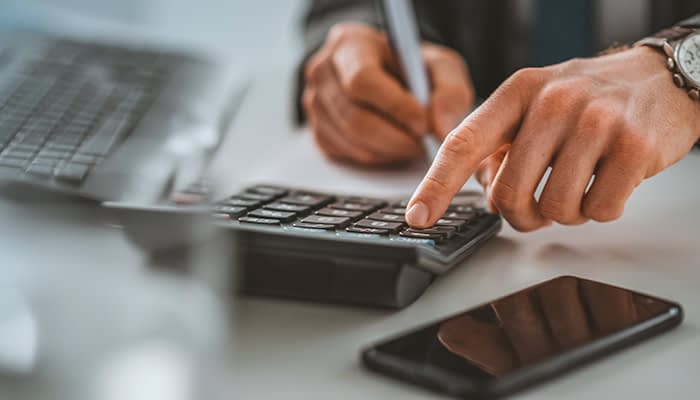 Why you should raise your prices

Whether it's to meet financial commitments or to remain competitive, there are times when every business needs to increase its prices.
If you're wondering whether to put up your prices, here are several signs it's time to increase your rates.

Your profits are low

If your profits are low, or you're not making a profit, it may be time to increase your prices. Raising your prices could help you cover costs and give you the capital you need to grow your business. While your profits may be low because you're pricing isn't high enough, it's crucial to find out if there's anything else influencing your business's profitability, like low productivity or poor inventory management.

The value of your service has increased

If you've recently improved the quality of your service, now's a great time to raise your prices. Whether you've improved your customer support, increased your turnaround time, or introduced a loyalty programme to reward customers, your clients will be willing to pay more if you offer them a higher-quality service.

You haven't increased your prices in a while

If you last raised your prices a while ago, consider introducing a price increase to keep up with inflation and increase profit. Before changing your prices, do market research to see what others in the industry are charging to ensure your pricing remains competitive. Your prices must be market relevant if you want to attract clients and prevent existing customers from turning to your competitors.

The demand for your services has grown

If the demand for your services has increased, and customer satisfaction and loyalty have grown, your clients will be willing to pay a higher price. With more people interested in your business, it may also be a great time to expand your business. Growing a business requires additional capital, and increasing your prices could give you the financial resources you need.

How to announce a price increase

The greatest challenge of raising your prices is letting your customers know. Fortunately, you can overcome this obstacle by following these tips.

Share the price change in your next invoice

Share a note in your next invoice to let your customers know your prices are increasing. That way, they'll see the price change when they open their invoices to pay you. Be sure to tell them why the price has changed and encourage them to contact you if they have any questions.

Send an email

Send a newsletter to everyone on your email list to let existing customers and prospects know your prices are changing. An email is a simple yet effective way to share the message, and if your clients have any questions, they can respond to the email, making it easy for them to share their queries.

Call your customers

Take the time to call customers to inform them about your price change. A call is more personal and shows clients you value your relationships with them. Building stronger relationships with customers will encourage them to continue using your service, even when your prices go up.

Share a post on social media

Share a post on social media to let everyone following you know about your price increase. This is a quick and easy way to get the word out if you have a big following across your platforms. However, not all of your customers may follow you, so sharing a post on social media should be done in addition to contacting them directly.

Add a message to your website

Add a message to your website to share the update with potential customers. Anyone visiting your website to check your pricing will see the price change, helping to increase awareness. You can also share a link to the message on your website on social media, or in your email newsletter.

What to keep in mind when announcing a price change

Once you've decided how to communicate your price change, focus on how you will announce the news without upsetting your clients.
To encourage your customers to stay loyal to your business, keep the following in mind when you share your price change.

Let your customers know in advance

Share the news with your customers in advance so they have enough time to prepare for the price change. Letting them know at the eleventh hour could lead to them cancelling their services and turning to your competitors. If they have enough time to prepare, there's a good chance they'll continue to use your service.

Show them the value of your service

Your clients will be willing to accept price changes if the value of your service matches or exceeds the price they're paying. When you share your price increase with customers, let them know you're committed to maintaining or even increasing the quality of your service. To fulfil this promise, use Service Management Software to streamline your processes to boost productivity and efficiency so you can improve the quality and value of your service.

Communicate the price change with your team

Let your employees know about the price increase before you share the update with your customers. Sharing the news with your team and the reason behind the price change will help them answer your customers' questions and give them the information they need to reassure unhappy clients.

Remind your customers

Send reminders and follow up with your customers to find out if they have any questions about the price change. It's crucial to ensure that they're aware of the increase and that you resolve any issues or concerns they have before it takes effect. Only send a few reminders to avoid annoying your customers or further frustrating those who aren't happy with the price increase.

Show your appreciation

Thank your customers for their support and understanding when you share your price increase. Let them know that you appreciate them choosing your business and that you look forward to working with them in the future. Gratitude shows customers that you appreciate their support and value customer satisfaction.
Use Eworks Manager to add value to your services and make it easier to increase your prices. Contact us to sign up for our Service Management Software or start your 14-day free trial today.