Managing a workforce of service professionals using manual techniques is a challenging task. Human errors are significantly more likely to occur in manual processes than in digital ones, resulting in miscommunications, delays, and ultimately dissatisfied customers. Many business owners have implemented an effective Job Management Solution such as Eworks Manager to address these inefficiencies.
The global job management market is exploding, and it is predicted to reach a major size by 2026, rising at a 16.9% annual pace from 2019 to 2026. Due to the increasing complexity of enterprises, business owners have no choice but to use Job Management Systems to ensure a positive customer experience.
Our Job Management Platform is a cloud-based management system that can assist a field service company manage assets, inventory, schedule jobs, and much more. Our system's most appealing feature is that it can be accessed from anywhere, at any time, using our mobile app.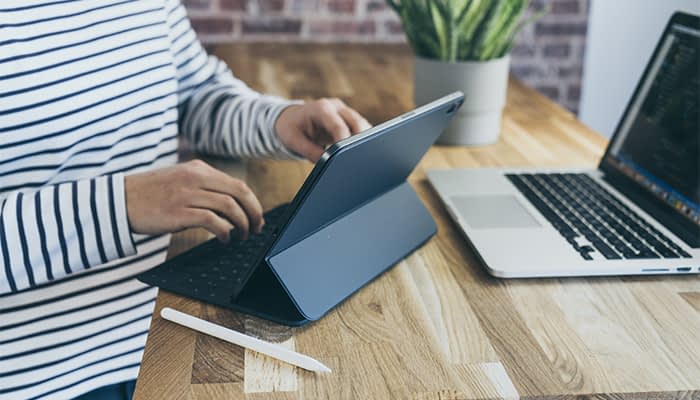 What can Job Management Software do to help you outshine your competitors?
Since the inception of cloud computing and SAAS business models, a good management solution like Job Management Applications have become more important. It can help you save money while simplifying your overall process. According to studies, after just six months of using FSM Systems, 32% of customers observed a boost in their company's productivity.
Access to Real-Time Information
Customers are a company's most significant asset; thus, you must satisfy them if you want to develop your business. 89% of clients expect their jobs to be performed fast using current technologies. You could have real-time data at your fingertips with our Job Management Solution. Among other things, you can rapidly identify your field workers, manage your inventory, and generate invoices without errors. By properly managing your business operations, you can complete the duties stated by your clients on time, resulting in happy and satisfied customers.
Automation
We've observed a huge growth in the number of field workers in recent years. There are almost 20 million field workers on the globe today. As a result, a business owner may find it difficult and time-consuming to manage a large number of field workers using manual methods. Our Job Management Solution can save you time and boost your company's efficiency by automating operational processes such as scheduling, allocating jobs, sending out reminders, and more. When new data is submitted, one of the most essential features of our Job Management System is that it automatically updates information.
Improved Coordination
You could increase collaboration between your field workers and your admin team by introducing our Job Management Platform into your business. Field employees can rapidly contact admin staff about the status of a job while on the job. This saves time and allows administrators to make more informed decisions. Better coordination between a company's many departments allows for more efficient task execution with fewer errors.
---
Job Management Systems are now utilised by 48% of businesses, and the number of individuals using it is increasing every day. To surpass your competitors, sign up for a 14-day free trial or adopt Eworks Manager's Job Management Application into your business.