Change is inevitable in business, but it can be challenging to embrace it. The fear of the unknown can leave your technicians feeling stressed and uncertain about the future.
Leading your team through change can make the experience positive, ensure a smooth transition, and help them adapt to new ideas.
If you're considering Field Service Management Software for your business, this article will make the challenge of implementing new software more manageable and give you the guidance you need to get your team on board.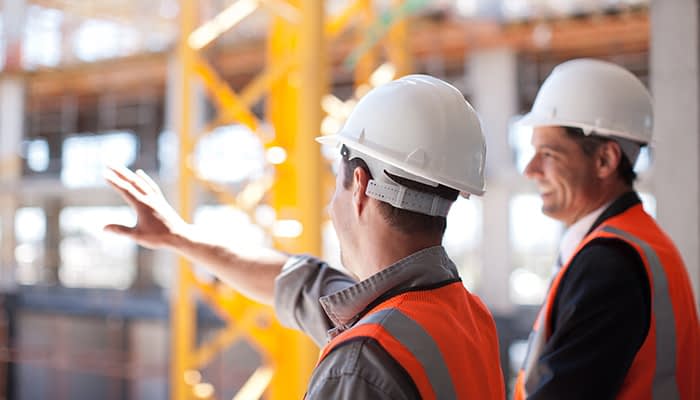 Why change is good

Change in any business cannot be avoided, and in the field service industry, where technology is evolving, and customer needs are changing, it should be encouraged.
Changing how you do business is crucial to ensure you stay relevant, improve your processes, and grow your business. Without it, you'll fail to meet customer needs, and eventually, your company will become irrelevant, and your competitors will crush you.
You may see change as something you can't get around or a burden, but it should be celebrated. Implementing new ideas to keep up with industry trends and your environment can help you take your business to new heights.

Why it's important to lead your team through change

Whether introducing new processes, projects, or software, supporting your team through change is crucial for several reasons.
Change can only be effectively implemented when you have your team's support. If your technicians feel comfortable and understand what your business wants to do or achieve, you can implement new ideas quickly and efficiently.
Leading them through change can help you maintain morale. Support and guidance from management shows employees that you want them to succeed and that you're willing to do everything you can to help them adapt. Knowing they can turn to you when they need assistance can boost team's confidence and willingness to embrace new ideas.
It can also help you maintain trust between you and your workers while you navigate this new challenge. Trust is the foundation of the relationships between everyone in your company, and it's the key to building an engaged team capable of implementing new ideas.

How to lead your team through change

To make it easier for you to implement new processes, projects, or software, follow these steps to lead your team through change.

Communicate every step of the way

Poor communication will leave your technicians fearing the worst, increasing their stress levels, and breaking your bond of trust with them, and as a result, they may resist change. You can avoid this by being open and communicating with them every step of the way. Share with them what you want to achieve by introducing a new concept or system, so they know what they are working towards. A sense of direction will give them the purpose and drive they need to help you implement new ideas.

Be transparent

Transparency gives your employees insight into what's happening behind the scenes. It prevents a disconnect between management and employees and strengthens your workplace culture, encouraging communication and increasing employee engagement. It creates a healthy environment where your technicians feel comfortable sharing their questions and concerns. Employees that are content at work will be productive and engaged, and it'll be easier to take on new challenges.

Address concerns quickly and effectively

Change can leave employees feeling apprehensive, so put your team's minds at ease by giving them a chance to voice their concerns. Try to respond as quickly and effectively as possible; if you can't, be honest with them. Answer their questions as best you can to prevent misunderstandings that could lead to discontent in your team.

Give your team the resources they need

You'll need to give your technicians time to learn new processes, software, or skills. If training is required, schedule training sessions and provide them with the opportunity to refine their skills at work. As well as giving your technicians time to learn, provide them with a timeline for when you want the new idea or software to be implemented and give them enough time and training to reach this goal. Learning doesn't happen overnight. Be patient with your employees, and in good time, they'll have the skills and knowledge they need for success.

Celebrate your team's wins

Encourage your team to embrace change by celebrating their successes. Recognition can help make the new project, process, or system exciting for your technicians so that they want to get involved and support the business. For recognition to be meaningful, you must understand what matters most to your team so you can reward them with something important to them. Meaningful recognition effectively increases job satisfaction and keeps your team motivated.
Now that you've got the guidance you need to implement new software, it's time to try Eworks Manager.
Start your 14-day free trial, or contact us to sign up for our software today.