Our new infographics board:
This will help give our clients a better understanding to exactly what E Works Manager offers and what we are all about.
It's important to keep track of staff when out in the field, as losing valuable man hours is the main cause of jobs running over schedule, increasing job costs. With E Works Manager's Job Management software you will be able to keep track of all aspects of every job, and staff member in the field, all from once place.
As mentioned before, having the ability to track all staff and jobs in the field is a critical business function. E Works Manager enables you to see the status of all jobs at any given time, see where staff are in the field and this way plan for or rectify any situations. Short message functionality allows you to keep staff and customers updated as to a technician's progress and ETA.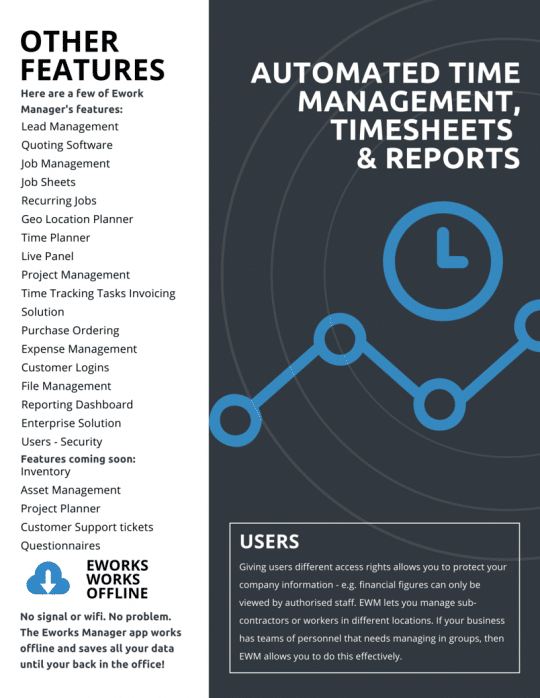 Great job management software allows the business to take control of projects and field staff, making the business more streamlined and cost effective in the process. Most importantly the software can help maximise profits and save you time so that other parts of your business can get more attention.
So what are you waiting for have a look at our new infographics board and see why with our world class service and award winning job management software you simply cannot go wrong? Give our software a try with our 14-day free trial.