Overseeing the maintenance of various properties can be daunting, but Property Maintenance Software can make it easier for you to manage your property maintenance tasks. Whether you operate a small or large property maintenance business, Eworks Manager can improve the overall efficiency of your business processes.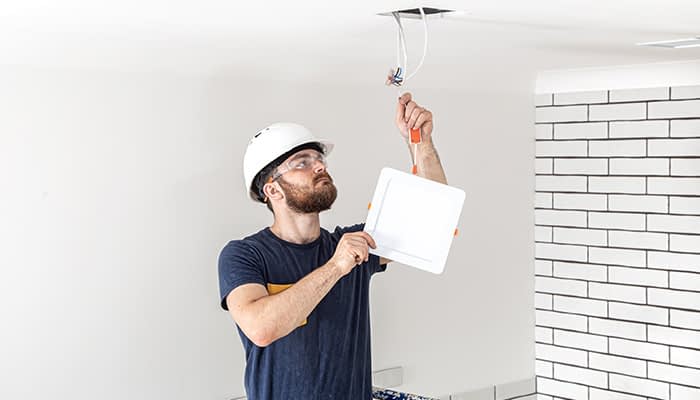 What is Property Maintenance Software?

A Property Maintenance Solution is a system that gives you the tools you need to manage your property maintenance jobs effectively. The software's top features include the ability to supervise workers, create and send quotes and invoices, share jobs with team members, and schedule maintenance jobs.

Who can use Property Maintenance Software?

Eworks Manager is the perfect solution for property maintenance companies and letting agents. With our software, you can enter and record maintenance orders from your in-house processes by creating quotes or jobs within the system. Your maintenance team can then use our Job Scheduling App to accept and complete the job. They can also upload any additional mobile documents to the system to be accessed at any time.

The benefits

The most significant benefit of a Property Maintenance System is that it reduces your admin time, giving you the freedom to focus on your maintenance jobs. Overall, this can improve your productivity and keep your property maintenance on track. Our software also makes it easier to implement your preventative maintenance strategy effectively, as it's easier to keep track of and schedule maintenance jobs.
When you sign up with Eworks Manager, you get the support and training you need to efficiently use our Property Maintenance System. We provide training to ensure that your team can confidently use our system, and our support team is available to answer any questions you may have via phone or email.

How your business can use Property Maintenance Software

There are many different ways to use a Property Maintenance System, but some of the most popular reasons include planned maintenance, preventative maintenance, and property maintenance.

Property maintenance

We created our Property Maintenance System specifically for property maintenance businesses, which is why you can use it to plan your everyday property maintenance jobs. You can create and schedule jobs with our software and assign tasks to your mobile workers. With our Time Planner, you can allocate a job to an available technician or use our Geo Planner to send the nearest mobile worker to the job site. If your projects need to be done as soon as possible, you can set the priority for the task to high and add a due date.

Planned maintenance

With a Property Maintenance Solution, you can schedule maintenance jobs ahead of time to ensure that your properties are in good condition throughout the year. Whether your planned maintenance jobs need to be done weekly or monthly, you can create recurring jobs to ensure maintenance is carried out as often as required. As Eworks Manager comes with an admin system and a Mobile App, you can create routine maintenance jobs on desktop, mobile or tablet.

Preventative maintenance

Preventative maintenance is essential for any business to keep assets in good condition and prevent emergency repairs. As your priority is property maintenance, you'll need to keep every part of your buildings in good condition to keep your tenants happy and ensure that the facilities are safe to use. With our Property Maintenance System, you can plan preventative maintenance to reduce the risk of unnecessary downtime and emergency repairs. You can do this by scheduling preventative maintenance jobs and using our Recurring Jobs dashboard to see that the task has been assigned and completed on time.
Eworks Manager is the perfect solution for property maintenance companies and letting agents. Contact us today or sign up for a free 14-day free trial to learn more about our Property Maintenance Software.