Service Management Software is designed to add value to your business by streamlining and automating your processes to save time, increase productivity and optimise your operations. But this isn't always the case for every field service company, and you may even be using a system that creates more problems than it fixes.
If your Service Management Software isn't improving or serving your business and you're not sure why, here are some reasons why your system isn't working for your company.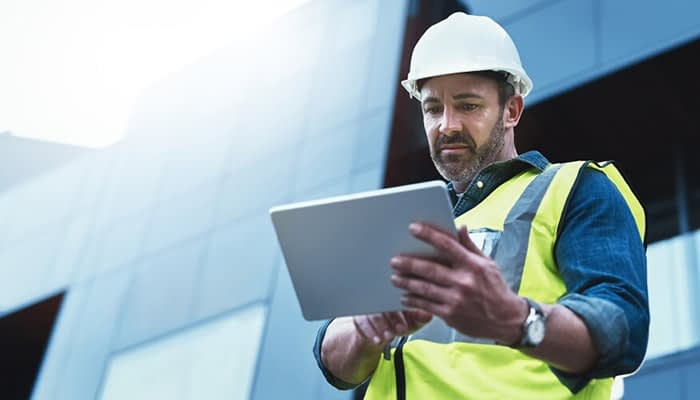 Your team doesn't know how to use it

If your managers and technicians aren't sure how to use the software, they may be making mistakes, which is why your business isn't benefiting from the system. The most common reason workers don't know how to use new software is because they haven't received the training they need. Without sufficient training, your employees won't have a good knowledge of the system and will spend more time figuring out how to use it. The support offered by the software provider could be another reason your team doesn't know how to use the software. If their team doesn't respond to your emails and calls, your workers will be left in the dark and have to find solutions on their own.

It's not user friendly

When software is difficult to use, your team may become frustrated and give up, resulting in a low adoption rate. Some of your employees may return to your old paper-based system, creating an admin nightmare when information has to be recaptured on the system. Software that isn't user-friendly can also slow your team down. It may take your managers longer to complete tasks like job scheduling, and your technicians may struggle to access the digital documents and job information they need, reducing productivity. In the end, challenging software will fail to improve your business and leave you with more problems than before.

Your employees aren't on board

Employees are often sceptical whenever new software is introduced in the workplace because they fear change. They may also be concerned that the technology will replace their skills and make them redundant. If your workers aren't aware of all the benefits, including how it can simplify their workday and assist rather than replace them, they won't be invested in helping to implement the system. Because your technicians use the software daily, you need to get their buy-in. Getting your employees on board starts with showing them the benefits of the software and how it can help them and not just the company.

Upgrade your Service Management Software

If your software creates more problems than it solves, you need to ask yourself if it's worth sticking with your service provider. If you can relate to any of the challenges listed above, it may be time to upgrade your software and switch to Eworks Manager.
When you sign up for our Service Management Software, you get everything you need to implement the system successfully. We provide training to get your team up and running, showing them the benefits of our software, and encouraging them to get started. We offer live chat, email, and telephone support, so you can get in touch with us whenever you need help and when it's convenient for you.
Our system is easy to use and available on desktop and mobile. It's the best solution for everyone in your team, as your office workers can access the admin system from their computers, and your mobile workers can access our app on their mobile devices.
Because we understand how frustrating it is to sign up for software only to discover it's not the right solution for your business, we offer a 14-day free trial, so you can try the software before making your decision. Your free trial includes full access to the system and support from our team.
If you'd like to know more before starting your free trial, you can book a demo with our team to share your questions and learn everything you need to know about Eworks Manager.