Anyone who tracks their expenses on spreadsheets will know the many struggles and frustrations that come along with it. This form of expense management is not only frustrating, but it is also hugely time-consuming.
Given this picture, and the realities of manually managing expenses, there are a few things to consider before purchasing first-class
Expense Management Software
. With the advancement in technology, one can now bid adieu to spreadsheets, cells and formulae and clear those receipts in the recycle bin.
Expense Management Software
can assist you in making more intelligent business decisions at any time, especially in more difficult economic conditions. Instead of consolidating everything manually, you can now save time by doing everything digitally.
Having a built in expense module in your all in one
job management software
will help any businesses get rid of all those manual receipt problems. Having to organise the payment of everyone's expenses can be a time-consuming task and difficult to reconcile. Furthermore, receipts need to be matched back to a job's expenses furthermore complicating a manually driven system.
Some benefits of Eworks Manager's Expense Management Software:
Expenses can be matched back to each employee and each job.
Expense guidelines can be communicated for better management of expenses.
Electronic capturing of receipts is important for authenticating expenses. Proper record maintenance also helps with tax submissions and deductions.
Any duplicate or unnecessary expenses can be eliminated through accurate electronic record keeping. Accounts or admin can approve or reject expenses.
Detailed reports on company expenses aid in better business finance management. This will help improve job profitability.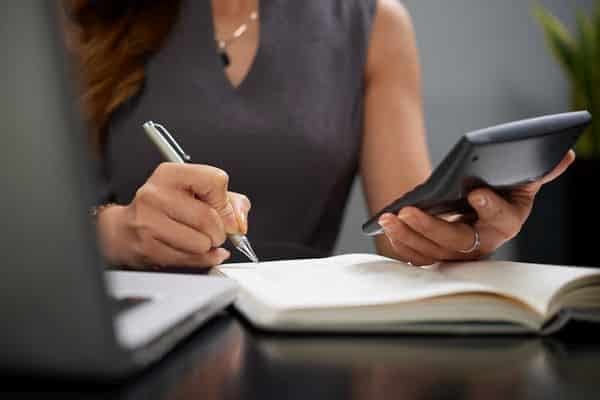 With Expense Management Software, Capturing Expenses is as easy as 1-2-3
Eworks Manager's
Expense Management Software
allows your workers to add expenses to each job, assign whether it's billable or not and gives you monthly expense reports to reimburse employees. Each job automatically works out your profits and all receipts can be photographed and uploaded to the
mobile app
as and when they are recorded - keeping everything in one place.
Tracking expenses and matching these with digitised receipt copies has never been easier. 'Actual spend vs. budget spend' is available within seconds and future financial planning is made simple. With your expense problems solved, you can now concentrate other areas of your business.
We invite you to browse our website or start your obligation
Free 14 Day Trial
to see what makes Eworks Manager an award winning software system for all technical service industries.