Eworks Manager & Xero
An Efficient Solution To Streamline Your Business
The integration between Eworks Manager and Xero ensures the convenience of not having to double capture information or having to operate between multiple systems. It also elevates the loss of important documentation between departments and makes sure staff are working alongside a specific process to get work completed. The Integration settings let you decide which sections you would like to be integrated. This makes sure your business needs are met when using an all in one system.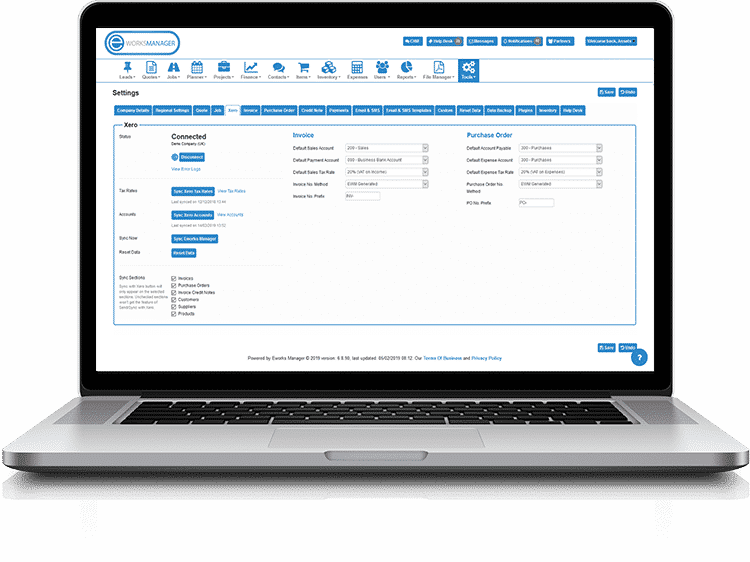 About Xero
Xero is world-leading online accounting software built for small business.
Get a real-time view of your cashflow. Log in anytime, anywhere on your Mac, PC, tablet of phone to get a real-time view of your cash flow. It's small business accounting software that's simple, smart and occasionally magical.
Run your business on the go. Use our mobile app to reconcile, send invoices, or create expense claims - from anywhere.
Get paid faster with online invoicing. Send online invoices to your customers - and get updated when they're opened.
Reconcile in seconds. Xero imports and categorises your latest bank transactions. Just click ok to reconcile.
Find out more or try Xero Accounting Software for free.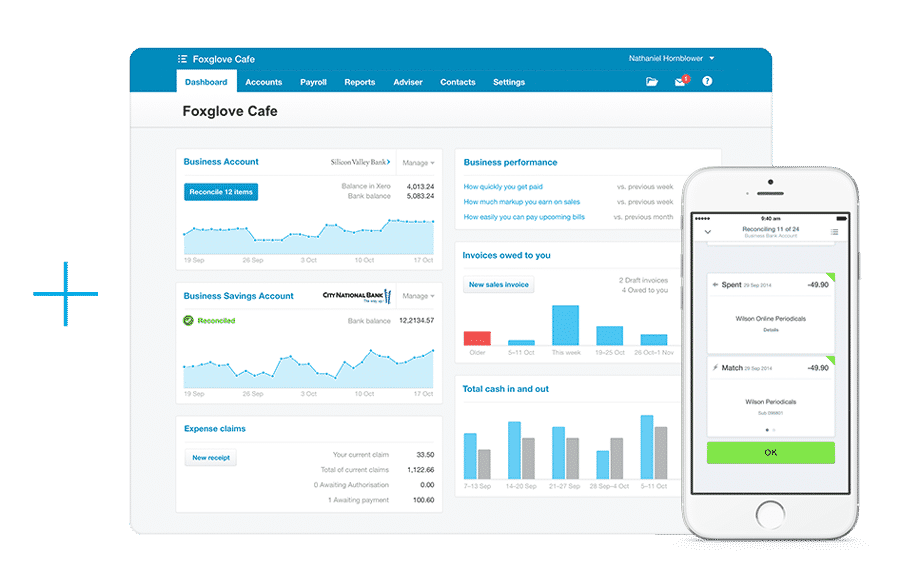 The complete business system
Some of our features that will WOW you

Offline App feature
Our App work with Android and IOS devives. With a built in offline feature you can guarantee your operatives works smoothly.

Built in CRM software
CRM software built into the system - You can mange your calls, emails, tasks, notes, complaints and see a full history. With our OUTLOOK integration you can sync your internal emails.

Customise your Documents
All your business documents can be customised into the eworks system. Whether it be your job cards or documents that need completing on the go.

Manage schedules
With a built in diary system you can plan, monitor and track all your jobs real time. If things dont go to plan, our alert system will let you know.

Reporting
Eworks has a built in reports section that can help your understand performance, figures, sales, spending and alot more ! All in one place

Customise in a few steps
Your eworks system can be easily setup. Import your customers, products and users and away you go. All sections are customisable to you.
A Word of Thanks
From our Xero Customers

AMAZING EXPERIENCE!
Being able to sync my invoices and purchase orders with Xero has been life-changing and has saved me hours a week – would highly recommend it!


Eworks one word AMAZING
I was so happy with the initial trial and customer service, I signed up right away. The service Eworks Manager provides ticks all the boxes to ensure our work flows smoothly. Thank you for the service and look forward to our future working relationship.


I needed a job management software that integrated with XERO and allowed me to sync between the two with ease. Eworks Manager allows me to do exactly that and I cannot fault it, to describe it in a few words…it is brilliant!


Eworks Manager and the XERO integration is great. I have been using this for my business for a while now and I cannot state enough how brilliant it is and how smoothly they both sync together.


Having Xero connected up with our Eworks account has been perfect for our accounts and scheduling team, as in a few clicks of a button the Invoice from Eworks creates in Xero with no manual input and saves us so much time in the office when it comes to invoicing our customers from jobs and communicating with our accounts team!


The Xero Integration with our Eworks Manager account is quick and simple to set up and makes the whole Invoice process a lot smoother for our business