If you're running a business in the Field Service industry and you're looking for the right software to automate your business processes, consider Field Service Software. The software can add value to your business if it's the right system for you and your team. To choose the best Field Service Software for your company, take a look at our guide to choosing the right software.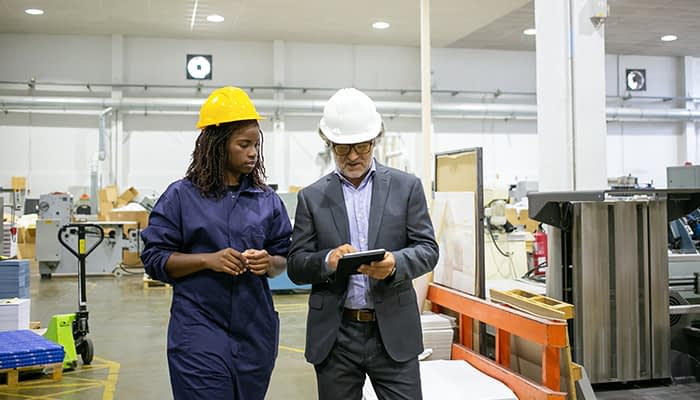 What is Field Service Software?
Field Service Software helps Field Service businesses manage their jobs, assets and technicians. You can use the system to automate job scheduling, track your field workers with vehicle or mobile tracking, and get real-time updates while your team is in the field.
What to consider

Keep the following in mind when searching for the best Field Service Software for your business.

Pricing

Do your research before you sign up for Field Service Software. Get quotes from several software providers to find the best value for money and a competitive price. Don't just compare pricing - compare the software features and the software provider's customer service. Find out whether they offer a fixed contract or flexible monthly subscription and if the agreement has a notice period.

Customer reviews

Look at the software provider's online reviews and keep the feedback shared in mind when choosing Field Service Software. You can look at the reviews on their social media platforms or review sites like Capterra and G2 to see what others have said about their experience using the software. Another good place to look is the comment section of social media posts, as customers often share their experiences here, too.

Free trial

Ask the software provider if they offer a free trial before making your decision. Most companies offer a two-week trial, and if you use this time productively and ask questions, it will be easier for you to determine whether it's the right Field Service Software for your team. Before you sign up for the free trial, confirm the terms and conditions of the trial to avoid making a financial commitment you're not ready to make.

Training and support

If you want your team to use the software successfully, they'll need training. Ask the Field Service Software providers you're considering if they offer training and whether it's included in your monthly payment or if it will be an additional cost. Find out how you can get in touch with their support team, too, so you can share any questions you have about the software with them.
Why Eworks Manager is the right choice for your business
Our Field Service Software is ideal for businesses in the Field Service industry, including electrical, plumbing, heating, HVAC, cleaning and hygiene, and construction companies. We offer free training for your technicians, and unlike other Field Service Software providers, our support team is available via email, telephone, and web chat. You can also log a support ticket when you need our help.
For more information about Eworks Manager and our Field Service Software, please contact our team for assistance. If you're ready to experience everything our software has to offer, sign up for our 14-day free trial.