Improve Your Field Service Operatives Workflow with Our Feature-Rich Mobile App. For a 14-Day Free Trial, click here!
Field Service Software - Give Your Field Workers All the Information they need with our Field Worker Management Software
Manage and Track your Staff and Job Workflow with Our Efficient Management Software
It's essential to keep track of your staff when they are out in the field. Losing valuable working hours is the leading cause of jobs running over schedule. With Eworks Manager's Field Service Management Software, you can easily keep track of all aspects of every job - all from one place!
Our App is entirely free to download. It also does not require an extra charge to use as it is included in your user package. All your users need to do is log in. They can then manage all the jobs that have been assigned to them and even join an appointment on the system to help another worker out!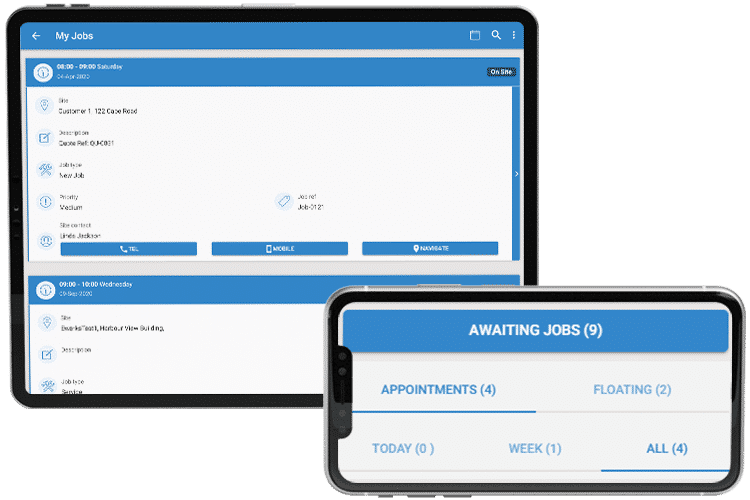 Track Your Field Workers' Jobs in Real-Time
Having the ability to track all your work in the field is critical for any business. With our Mobile Field Management Software, you can view the progress of all your jobs live. Your workers can keep you updated regularly through the App. For every status change that is made for a job, a timer is started which calculates how long your workers take to travel to site and how long they spend working on the job at hand.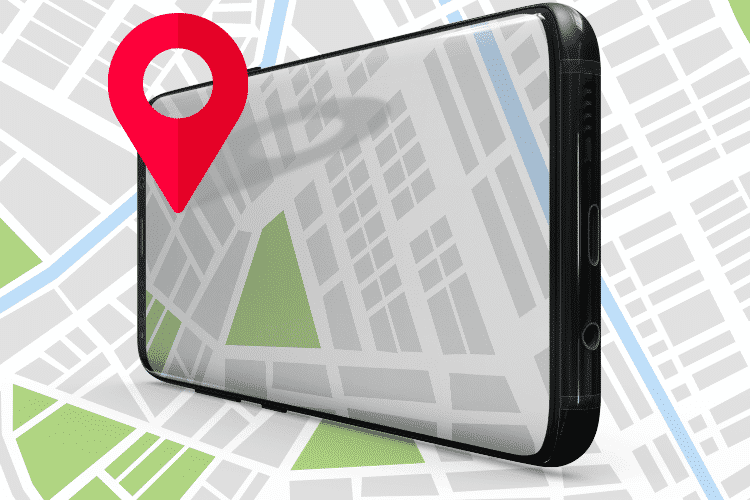 Stop Job Overruns with Improved Scheduling
With our all-in-one Field Service System, you can also track any delays and act immediately to rectify any issues that may arise. Our system lets you set up specific jobs and attach default completion times to them. With most delays, workers need additional parts or material for a job. If parts are needed to complete a job, your field workers can order these from site. Automatic notifications are sent to the office to order the additional parts, saving time when you would otherwise have had to go back to the office.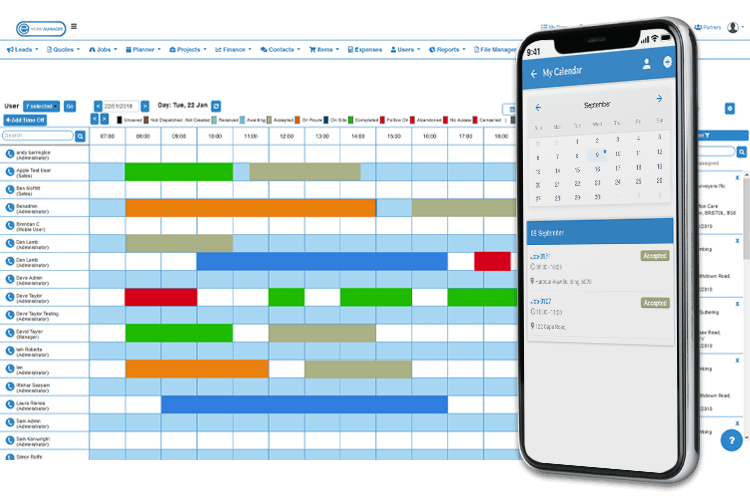 Plan & Manage Yours and Your Teams Time better with Service Dispatch Software
Time Management is crucial when you have teams out in the field each tending to a handful of jobs. The Time Planner shows a live representation of all jobs for the day, week or month. Your field workers are also able to complete electronic work sheets. If you need additional documents generated, we can also digitise them. This will speed up the process from job completion to invoicing for a job.
By scheduling jobs efficiently, time management is made easy.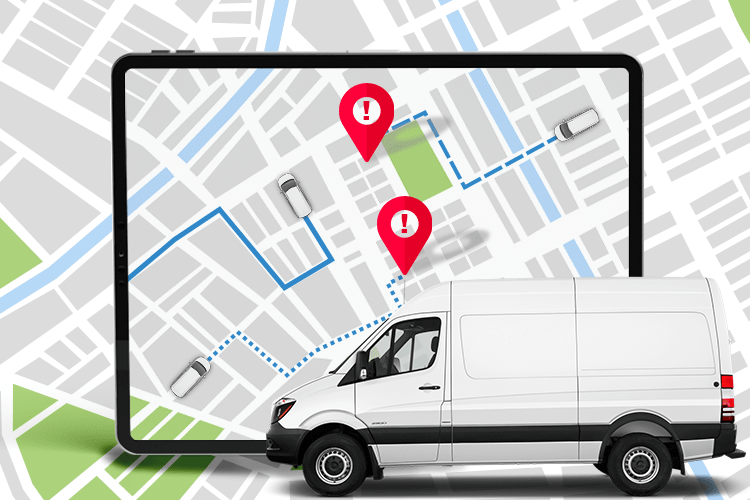 The Complete Business System
Some additional features that would benefit your business
Field Service Software FAQs
1What is a Field Management System?
Field Service Software helps companies deliver effective on-site service by tracking requests, managing staff, and maintaining visibility into operations. Common field service management software features include:
Work order management
Inventory management
Scheduling
2How does Field Service Software work?
When you use our service software, you gain access to our online portal and App. Our Mobile App can be installed on any device, be it a smartphone or a tablet. The App delivers the information your workers need, whether it is directions to a job or an update regarding parts they need to complete the job.
3Can Field Management System help with paperwork?
Yes, the right field management software can help with dreaded paperwork. Our software is entirely customisable and allows you to manage all your invoicing and quotes. During a job, you can update the customer with the cost. Your operative will also be able to make changes in the field as and when they happen.