Facility management includes all the work required to maintain buildings and infrastructure and keep them safe, sustainable, and functional. It's a facility manager's responsibility to oversee these tasks, and if you're a facility manager, you'll know that managing several properties is no easy feat. The job comes with everyday challenges and more significant obstacles that can become overwhelming.
Whether you've been a facility manager for years or you're just starting, there are challenges every professional in the industry faces. We've highlighted the most common obstacles facility managers face and proposed solutions you can use to overcome these challenges.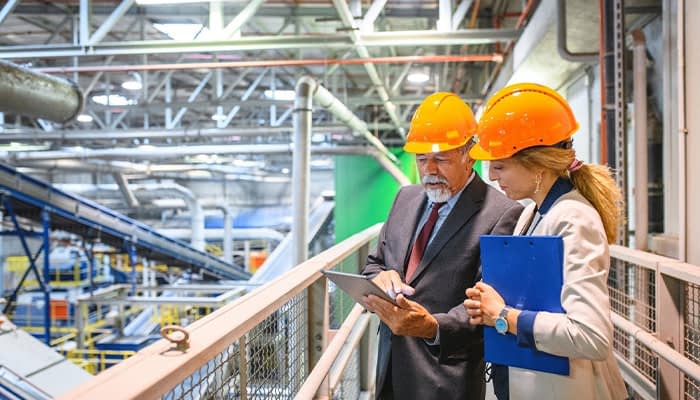 Challenge #1: managing rising costs

As a facility manager, it's your job to efficiently manage the budget allocated for maintenance, labour, security, energy, water, and other resources. At the same time, you're under pressure to cut costs and reduce the effects of rising prices without lowering the standard of management. It's become exceptionally challenging to control costs as fuel and energy prices rise in the UK. These rising costs have a knock-on effect, increasing the cost of transportation, labour and materials. With less money available for maintenance and operations, you must find a way to control rising costs.

Solution: accurately track your costs

It's easier to find costs to cut when you keep track of expenses. With an accurate record of how money is spent, you can create an efficient budget and cut unnecessary expenses while ensuring you spend money on essential services. You can use an Inventory Management System to track your purchase orders. The software gives you an overview of the total cost of purchase orders and a breakdown of payments to suppliers, helping you keep track of expenses.

Challenge #2: maintaining facilities and equipment

Facility managers are responsible for maintaining buildings or facilities and any equipment in these establishments. If maintenance isn't done frequently or adequately, you'll have to arrange repairs or for equipment to be replaced, which may lead to unexpected expenses. Poor maintenance can affect the safety of facilities, too, putting the well-being of tenants and maintenance staff at risk.

Solution: implement an asset maintenance plan

An asset maintenance plan can extend the life of your assets and preserve your facilities and equipment to prevent unforeseen repairs and replacements. To ensure that maintenance is completed regularly, schedule services ahead of time with Asset Management Software. You can schedule recurring jobs for routine maintenance, keep an accurate record of asset maintenance, and complete and attach digital compliance certificates to assets.

Challenge #3: communication

With maintenance, security and cleaning staff situated at various sites, it can be challenging to co-ordinate jobs and manage workers remotely. It makes communication difficult too, and poor communication can lead to miscommunications and mistakes. Without a tool for communication, it can be challenging to get progress updates and rearrange each team's schedule when there's an emergency.

Solution: connect with your team online

With a tool like Facility Management Software, you can connect with your staff online, assign emergency jobs to them when they're in the field, and receive real-time progress updates to keep your team on track. If there's a job you need your team to complete urgently, you can assign the job on the system, and your employees will receive digital job sheets, which they can access via a mobile app. If your employees work at multiple sites during the day, you can view their live locations to make sure they're on schedule.

Challenge #4: time management

A typical day for facility managers includes attending meetings, supervising staff, completing admin tasks, and dealing with emergencies and urgent matters. With so many jobs on your daily to-do list, it can be challenging to beat the clock, and you need to prioritise tasks and reduce time-consuming jobs.

Solution: schedule jobs ahead of time

You can automate job scheduling to save time so you can focus on more urgent tasks. With Job Scheduling Software, you can automate job scheduling with Smart and Auto planning and assign jobs based on your employees' location or availability. Automated job scheduling is efficient, as you can reduce your team's travel time or set up the system to choose the fastest appointments available to complete tasks quickly.
Tackle the toughest facility management challenges with Facility Management Software. Access all the tools you need to save time, meet deadlines, improve communication, and efficiently manage your operations. Contact our team to learn more about our system, or start your 14-day free trial to discover everything our software has to offer.