Job Scheduling Software - Dispatch Scheduling Software for Field Workers with various planners and diaries
Assigning jobs and tasks has never been easier with Job Scheduling Software!
Eworks Manager has built the perfect scheduling solution for your business. Our system has a virtual whiteboard that allows you to see all your jobs that have been booked in. When grouping staff, you can either manage your sales team for appointments or your workforce for installations. We have three different views, day view which gives you a day by day views of all your jobs.
We have a working week view which allows you to see where you have gaps in your working week to fit in more jobs. We also have a full week view which includes weekends for companies that don't close.
Simply drag jobs into a timeslot and enter the description. Our Job Scheduling Software is fully integrated into your system so you can manage existing jobs, by moving them to times you wish them to happen. This will automatically alert the users that their appointment has changed.
Eworks Manager Planner - Your virtual whiteboard that streamlines your scheduling to help you be more efficient.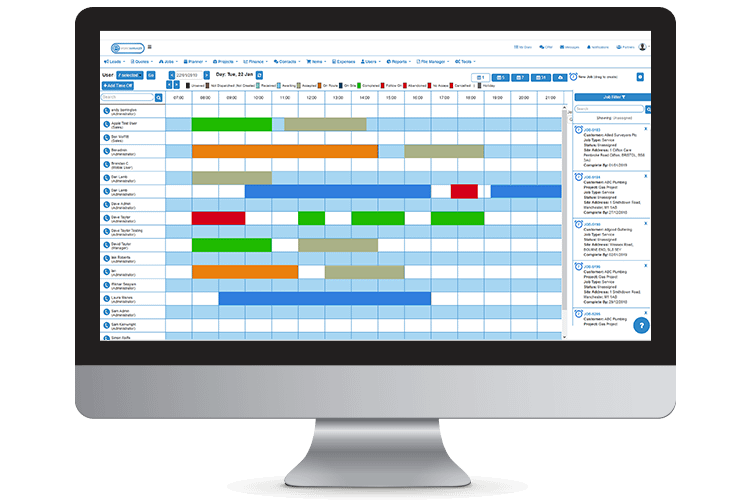 The Complete Business System
Some additional features that would benefit your business