Keeping track of your vehicles and employee's driving habits is a difficult task that requires a lot of time and patience. This difficult task, however, can be made easier with Eworks Manager's Fleet Tracking System.
Our system allows you to easily track and monitor your vehicles, which can help you streamline your whole fleet operation. Your fleet can be tracked and monitored at any time from anywhere with our comprehensive cloud-based platform.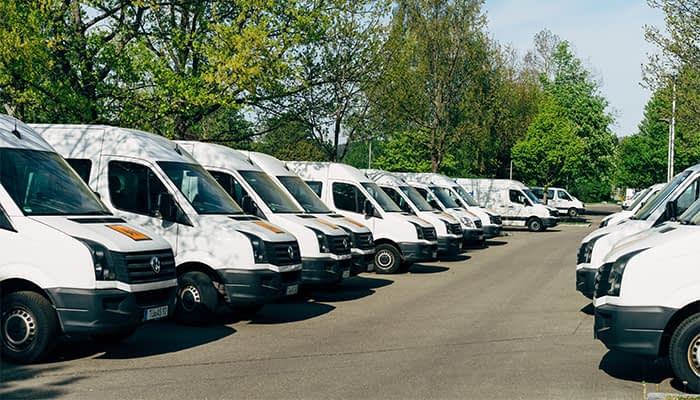 What is Fleet Tracking Software?
Our Fleet Tracking System allows your fleet to be monitored in real-time. You can keep track of what your drivers are doing and where they are heading with our system. Our  Vehicle Tracking System allows you to keep track of company assets such as vehicles, equipment, and staff. Our system uses GPS enabled devices fitted to your vehicles to keep track of your fleet.
Throughout their journey, driver information such as driving behaviour, routes, and time spent on-site and off-site could be checked and monitored.
---
How are Fleet Tracking Systems better than any other process?
Fleet Tracking Systems are a godsend since it gives you complete visibility into your operations and helps you save money by increasing productivity. Issues can be quickly resolved when operations are tracked in real-time and managers constantly engage with their staff.
With Eworks Manager, how you efficiently manage data and communicate with people continues to improve. Spreadsheets and whiteboards have become obsolete due to their inefficiency and lack of visibility into operations.
To be productive, informed, and competitive, businesses must use the most up-to-date technologies. Every aspect of your fleet could be tracked, allowing you to make informed decisions based on real-time information.
Some may be overwhelmed by our system, but thanks to flexible dashboards and our mobile app, it is easy to use. It doesn't matter if you've worked in the fleet management industry for a long time. Our software will make you a fleet management pro in no time. Measuring efficiency and making adjustments with a complete overview of your fleet's data is simple with the help of our system.
Real-time collaboration has become essential for growing businesses, and Eworks Manager's Fleet Management System would be the most effective solution to meet this need. Let's take a look at the primary benefits of our Fleet Management System and how it can help your fleet run more smoothly.
1- Keep your eyes on your Vehicles:
By using a variety of tracking devices to track and monitor your vehicles while they're out in the field, Eworks Manager allows you to keep an eye on them. The best device for your business will depend on the feedback you need, but you can try both plug-and-play and installed devices.
2- Enhanced visibility:
Eworks Manager allows you to see your assets in real-time while your fleet is on the road. Our Fleet Tracking System is a single platform that provides a comprehensive view of asset health and expenses. Real-time fleet performance monitoring can help your fleet business flourish by allowing you to make speedy management decisions.
3- View the status of your vehicles at a glance:
Our advanced tracking technology includes high-resolution maps and intelligent grouping that provides information on demand. It can lead to significant savings on fuel, provide accurate timing, keep track of your workforce and equipment, and monitor vehicle maintenance.
4- Know where your vehicles are at any time:
Eworks Manager's Fleet Tracking System is integrated into our Job Management Software, giving you peace of mind knowing where your vehicles are and what they're up to in real-time. This ensures you have accurate information to pass on to your customers should they call requesting feedback.
---
Eworks Manager's Fleet Tracking Software has all the features that your business needs. So, streamline your fleet and improve its efficiency with our 14-day free trial today.