View All Your Vehicles Within Eworks Manager and Assign Jobs with One Click. For a 14-Day Free Trial, click here!
A fully-integrated Vehicle Management Software solution for efficient vehicle tracking and monitoring
A Full-Featured Vehicle Tracking System to Manage and Streamline Your Entire Business from Start to End
The Eworks Managers Vehicle Tracking Software integrates fully with our Job Management Software. This integration is what makes us unique and sets us apart from other tracking devices. Our system keeps track of your vehicles when they're in the field regardless of whether your drivers are parked, taking a break or on the move, you can view them live using our location map.
You can also plan and control your jobs within one system. This saves you a lot of time and confusion, especially when keeping track of past, on-going and future jobs. Our system is perfect for allocating reactive emergency jobs as you can observe and instruct your mobile workers while they are out in the field. This helps you monitor time management and keep customers informed at all stages of the job. You will also be able to see how long it takes for your mobile workers to get to their job, whether they are speeding, taking unnecessary detours and how long they spend at their destination. This allows for more economical route planning, reducing fuel costs and increasing efficiency.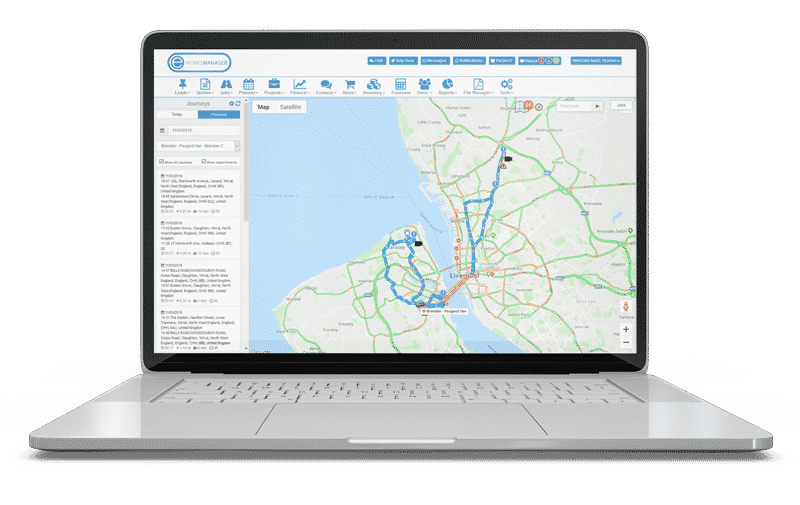 Playback Allows You to Discover Where Your Fleet have been
Our Fleet Tracking Software provides detailed playback of your mobile workers movements. It gives you the ability to monitor any indiscretions which may have occurred and offer up proof should false reports be received. Knowing where your mobile workers have been gives you additional insight into your staff's movements and time management throughout the day. This allows for more efficient planning and a better understanding of your business and recurring customer issues which need to be addressed.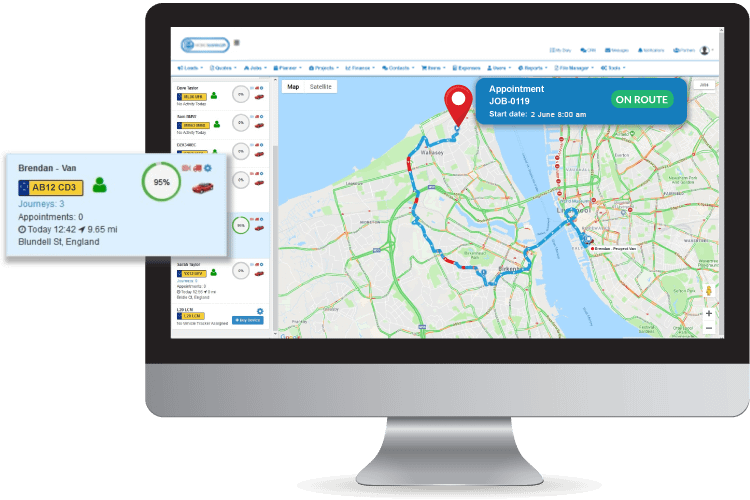 Reactive Planning with Live Location & Automatic Updates
The live map within our Fleet Monitoring Software enables you to see where your mobile operatives are at all times. This is especially useful for those emergency jobs which need to be completed as soon as possible. With our Vehicle Tracking System providing real-time location data, you can easily assign the closest worker to any reactive jobs which may come in. Automatic updates lets you know when your field workers' are on-route, on-site and when they complete a job, allowing you to keep your customers informed at all times.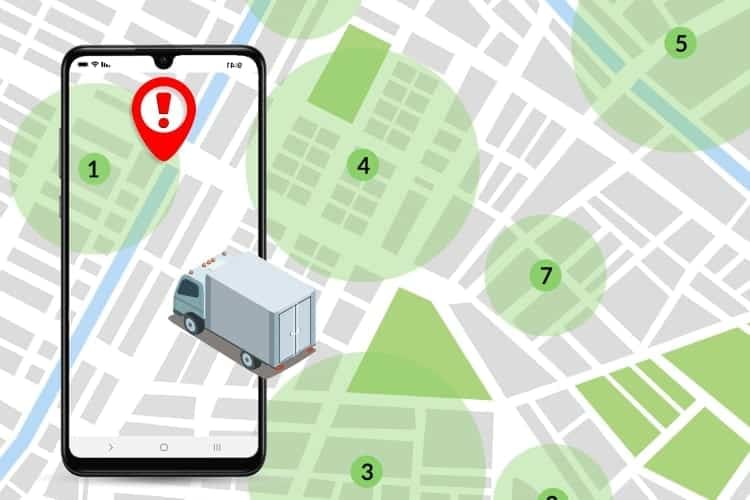 Turn Off Vehicle Tracking After Hours
Our Vehicle Management Software gives you the ability to track your staff at all times; however, should your staff be driving their own personal vehicles, tracking can be disabled after hours. This allows for detailed tracking information during office hours and gives your workers the freedom they need when off duty.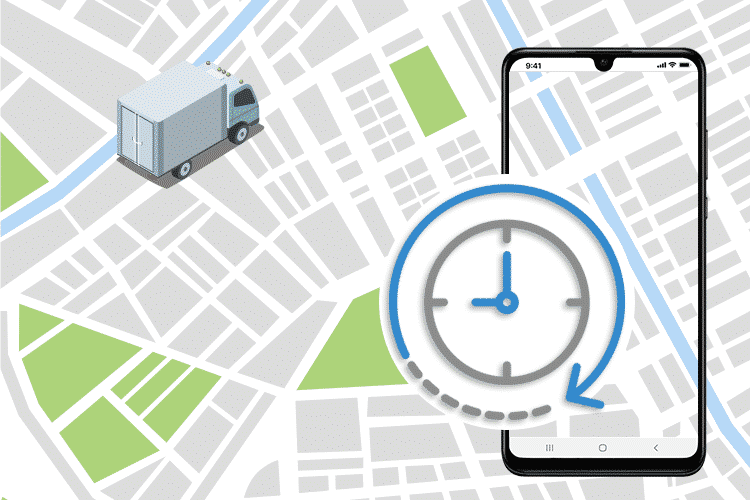 Comprehensive Reporting with Driver Behaviour Scores
Eworks Manager provides driver behaviour reports for all your drivers. These reports include mileage, journey reports, driver speeding reports, user and job reports so you can monitor jobs and staff constantly 24/7. You will never miss a thing! You can bring up reports on your drivers, and will be alerted of any device that has been deactivated. For example, if one of your staff unplugs their vehicle tracking device, you will be alerted immediately.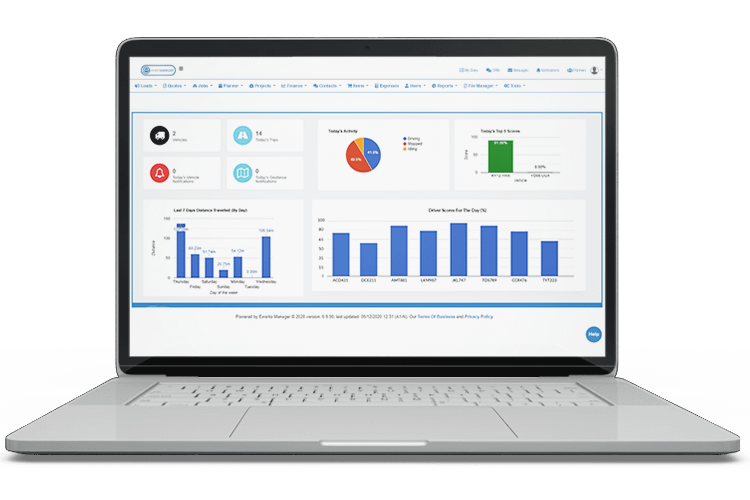 The Complete Business System
Some additional features that would benefit your business
Vehicle Tracking System FAQs
1What is a Vehicle Tracking System?
A Vehicle Tracking System combines the use of vehicle location in vehicles with a system that collects this fleet information for a comprehensive picture of vehicle locations. Fleet operators commonly use vehicle Management Software for fleet management functions such as tracking, routing and dispatching.
2What can I do with Fleet Tracking Software?
Fleet Tracking Software allows fleet managers to get detailed information on the performance of their fleet. It is an advanced database that enables the tracking and reporting of critical attributes that can improve efficiencies and reduce costs. This is done by reducing downtime and driving productivity.
3What are the benefits of Vehicle Management Software?
Vehicle Management Software can improve productivity with fewer calls to workers and increase customer satisfaction with reduced turnaround times. In many countries, having a vehicle tracking device installed can reduce insurance costs as it minimises the risk of theft.