So, your business signed up for Field Service Management Software, and initially, you hit the ground running. You booked training sessions and got your team ready to use the system. But after a few weeks, your employees lost interest, and you pushed back training because their schedules became too demanding.
Fast forward to today, and everyone in the business has forgotten how the system works, and you've gone back to using your paper-based system while paying for software you're not using.
We get it - business gets busy. But because you're not harnessing the full power of the software, you're missing out on the chance to streamline your operations and improve efficiency.
If you want to maximise your software's potential, we can help you. In this blog, we'll explore:
why you're not getting the most out of your software;
the features available to your business;
and how to harness the full potential of your system.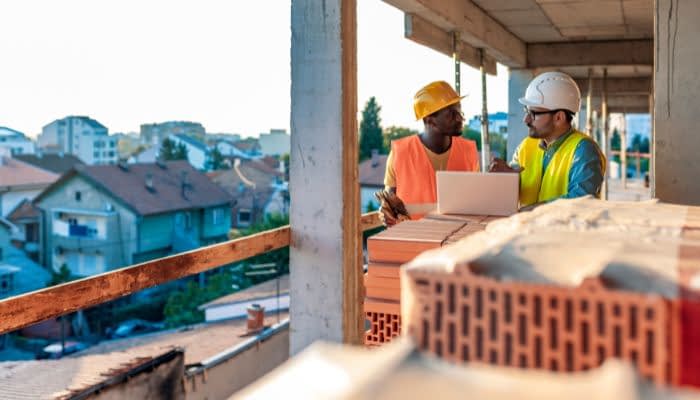 Why you're not getting the most out of your software

There may be several reasons why you're not realising the full benefits of the system you signed up for:

Your team hasn't had proper training

Without proper training, your employees won't know all the features and functionalities available. Besides being unable to use the software effectively, they'll become frustrated and disengaged and lose interest in using the system.

You're not asking for help

The software provider's support team is there to help you use the software. But if you or your employees don't ask for help when you need it, you won't know how to use it correctly, and you'll fail to get the most out of it.

There's a resistance to change

Your employees may not want to learn how to use the software because they may not be convinced that it'll lead to improvement or make their jobs easier. They may even see the software as more of a burden than a help, as adopting a new system requires learning new processes, which can be challenging and time-consuming.

The software doesn't meet your needs

If the software doesn't meet your business needs, you miss out on all the benefits a suitable system offers. An ill-suited system will hold back growth, productivity, and efficiency, and you may spend more time and money investing in additional tools or workarounds to compensate for its shortcomings.

A quick look at Field Service Management Software features

Before we dive into how you can take full advantage of your software, it's valuable to understand the system's features and how you can use them to simplify your day-to-day operations:

Job Management

Plan, track, and manage tasks and your workforce on a digital platform. Schedule jobs, allocate resources, and monitor job progress in real-time.

Route Planning

Find and send the nearest available workers to job sites to reduce travel time and get assistance to customers faster.

Vehicle Tracking

Track the real-time location of your vehicles to enhance safety, improve route planning, and get insight into driver behaviour.

Asset Management

Schedule maintenance tasks, locate equipment and machinery, and keep an accurate history of work done to repair and maintain assets.

Quoting

Simplify quoting to get pricing to customers faster. Create a custom template to streamline the process. Convert quotes into job sheets and invoices once the client has accepted them.

Invoicing

Convert job sheets into invoices to generate professional, accurate invoices faster. Track paid and outstanding invoices and automate payment reminders to maintain a healthy cash flow.

Digital Documents

Digitise paperwork and share documents with your technicians, which they can access in the field from their mobile devices.

Help Desk

Handle all queries and complaints in one place. Create, track, prioritise, and respond to customer support tickets from the system.

CRM Software

Manage all interactions with clients in one place. Log all incoming and outgoing calls and emails and record all customer complaints.

How to harness the full potential of your software

Now that we've explored why you're not getting the most out of your system and unpacked the features on offer, let's explore how you can unlock the full potential of your Field Service Management Software:
Bring your team up to speed: Offer refresher courses and schedule training to ensure everyone knows how the software works and knows the system's full capabilities.
Encourage curiosity: Foster a culture where team members are curious and open to exploring different functionalities. Encourage them to stay informed about updates and new features.
Stay up-to-date: Stay current with software updates and upgrades. New releases often come with enhanced features, bug fixes, and performance improvements that can positively impact your operations.
Connect with support: Ask your software provider's support team for help. Find out the best way to contact them and share their help desk process with your team so they know what to do when they're stuck.
Get feedback: Regularly collect feedback from your team regarding the software's usability and any challenges they're facing. Because they're using the software daily, they could help you find ways to utilise new features or identify ways to improve how the business can use the system.
How we can help
If you're still not sure if your current system is the best one for your business, it may be time to sign up for Eworks Manager, our all-in-one Field Service Management Software.
When you sign up for our software, you get hands-on support and training from our team. We also offer a 14-day free trial to give you a chance to determine if our software meets your needs and will work for your business:
Training: All training sessions are hosted online, so your technicians can learn from anywhere with an internet connection, providing flexibility and convenience.
Support: We offer many ways to connect with our support team to ensure you can get the help you need when you need it. You can call or email us, log a ticket on our system, or message us on live chat.
Free trial: Our free trial includes access to our software and assistance from our support team. We recommend booking an online demo during your free trial so you can share any questions while using the software.