Eworks Manager is the perfect all-in-one Job Management Software for HVAC companies.
Our HVAC Software is designed specifically for the HVAC industry. It provides a centralised platform where you can create professional quotes, schedule jobs, assign them to your team members, track your team's progress, and invoice your customers as soon as a job is completed.
Grow your HVAC Business by Switching to Eworks Manager's HVAC Software
Assign Jobs to your Workers with Ease
Eworks Manager's cloud-based Job Management Software helps you to assign and manage jobs efficiently. You can use the Time Planner feature to assign jobs to available workers quickly and efficiently. With our drag and drop method, you can find a technician available for the job, then drag the new job and drop it into their calendar.
By using our Smart or Auto Planning feature, you can also assign callouts and track the progress of your jobs by getting real-time updates from your technicians via our Mobile App.
Track and Manage your Assets
Our Asset Management Software allows you to manage all of your company's assets, like equipment, vehicles, and even your customer's assets. Our software helps you track your assets, helping you find out and schedule plans for the ones that require maintenance. The smooth running of assets is possible only when their maintenance is done on time.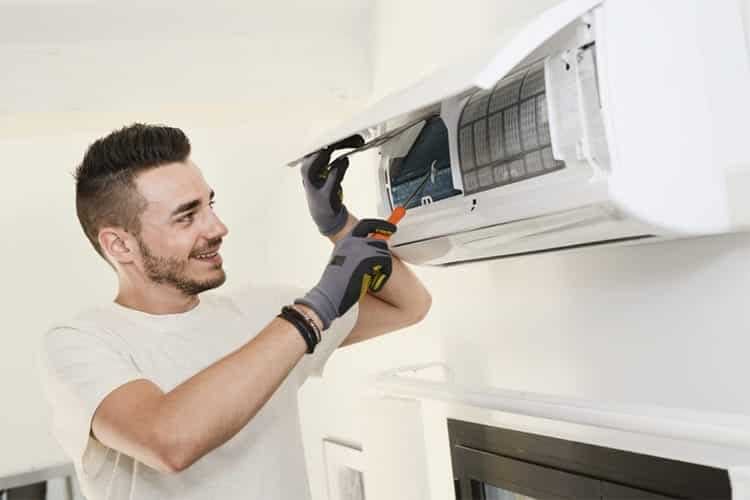 Create and Manage Recurring Jobs
Our HVAC software helps you create and manage recurring jobs with the help of our Recurring Jobs feature. You can set a recurrence rule for your appointments, and automatically schedule jobs that recur every week, month, or year.
Once you have created a recurring job by setting up a specific recurrence rule, our Scheduling Software will automatically create jobs based on the recurrence rule you used while creating the recurring job. Our software provides a single platform from where you can manage all of your projects easily and efficiently.
Create Quotes and Convert them into Jobs
You can create professional quotes by using the templates provided by our system, or you can customise them as you like. After creating quotes, you can either print them or send them to your customers through email. You do not need to be in the office to create quotes, as this can be easily done while you are on-site with the help of our Mobile Job Scheduling App. Our system also helps you convert your quotes into jobs without any information being lost during the conversion.
Generate Accurate and Customised Invoices
As soon as a job is completed, our HVAC software allows you to generate accurate invoices and then send those invoices to the relevant customers. You can also customise your invoices by adding your company's name and logo. Our Invoice Management Software lets you manage all your customer invoices, keep a record of supplier invoices and be alerted of any unpaid or overdue invoices.
Eworks Manager helps you produce seamless processes from completing a job to managing your payments. Our Business Integration Software integrates with Sage, Xero, and Quickbooks accountancy packages. With the help of the comprehensive Invoicing Reports, you can easily overview the status of all of your invoices, helping you to figure out how many of your invoices have been paid and how many of them are still unpaid.
---
The Eworks Manager's HVAC Software connects your office and HVAC technicians. Try our software for 14-day free trial.