Are you a project manager struggling to keep your head above water? Managing multiple projects at a time can be stressful. There are costs to track, tasks to oversee, and clients to please, and you may feel you're losing control. A lack of control could affect your ability to deliver excellent results.
The key to managing projects better is to stay organised. This blog will look at the benefits of being organised and how you can organise your projects.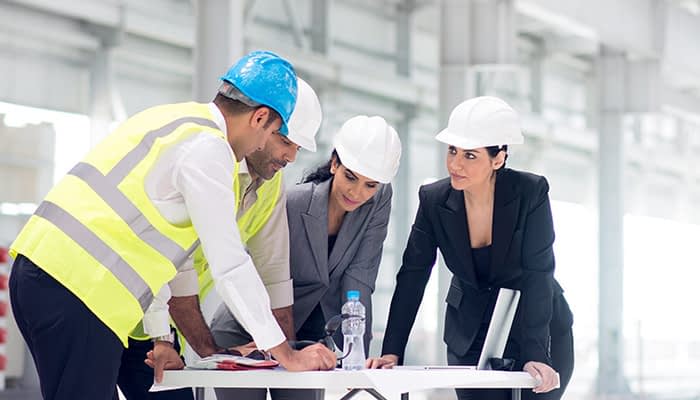 Why it pays to be organised

Let's look at the benefits of staying organised:

Reduces stress. When you know what you need to achieve and how to achieve it, you can reduce stress and focus on achieving your goals.
Improves productivity. In a team, it can improve productivity. When your workers know where they need to be, what to do, and the timeframes for tasks, they can get to work without wasting time asking for clarity.
Helps you meet deadlines. It helps you identify what you need to do and the resources you need to finish work on time. When you have everything you need before starting projects, preventing delays is easier.
Keeps customers happy. When you're organised, you have the time and resources to communicate with customers, complete projects on time, and keep them happy.
Improves resource management. Knowing what your technicians are working on and what materials you have can help you plan better. Effective resource management helps you maximise productivity to increase output and revenue.
Crucial for growth. If you want to grow your business, you need to have the capacity to increase your workload. You may not have the resources to increase capacity right now, but you can maximise productivity with what you have by organising your work.

How to organise your projects: 6 tips

Here's how you can organise your projects to improve project management and stay on top of your workload.

Define the scope

Before organising a project, you need to know the boundaries and objectives of the project, which is also known as the scope. A project scope details the requirements of the project and everything you need to do to complete it, including the following:

Goals: The challenge or problem you need to solve for your customer.
Deliverables: The products or services you need to deliver.
Timeframe: When you need to complete the project.
Budget: An estimate of the total costs required to complete the project.
Resources: All the materials, people and equipment required.

Create a timeline

The timeline illustrates the chronological order in which you must complete tasks and activities. Your team may only be able to start some tasks once they've completed others, and a timeline helps you plan your project from start to finish.

Allocate resources

Knowing what labour, materials, and tools you need for a project is not enough. You need to know what resources you need for each job to meet deadlines and stick to your project timeline. By allocating resources, you can equip workers to meet deadlines and keep the project on track. Use Inventory Management Software to assign items to jobs and transfer stock from one location to another.

Set deadlines

Every project is made up of smaller tasks you must complete to reach the end goal. To finish the project on time, you must set deadlines for these tasks. Deadlines give your team a clear idea of what they need to do and by when. Realistic deadlines maintain momentum and motivate your team to finish work on time.

Delegate tasks

The best way to tackle a project is to delegate tasks. With everyone taking responsibility for different jobs, you can protect your team from burnout. With a clear idea of who is doing what, you can prevent work from slipping through the cracks. The key to effective delegation is to play to your team's strengths. With the right skills, technicians can maximise productivity and efficiency.

Create to-do lists

With so many tasks to complete, you can't rely on your memory to keep track of everything you need to do. To-do lists are a much more efficient way to keep track of your work. They're also an excellent tool for measuring progress. You can see what tasks you and your team have done and what you still need to tick off your list.

Organise your projects with Eworks Manager

The most efficient way to organise your projects is with software. You can oversee and manage all resources, tasks, quotes, expenses and documents in one place. The best part is you can ditch your paperwork and access all your project information online. With software, project management is easier than ever.
Here's how you can use our cloud-based software to manage your projects:

Create digital quotes and invoices. Complete quoting and invoicing with the same tool you use to manage every aspect of your projects.
Track expenses. Record expenses and keep track of your spending to ensure you stay within the budget.
Attach digital documents. Upload images and documents and keep all information related to your projects in one place.
Create recurring jobs. Create recurring jobs for tasks you need to do more than once.
Create multiple jobs from a single project quote. With our latest feature, Project Items, you can create several jobs from a single project quote. If a project involves many tasks, you can split the materials quoted across multiple jobs. For example, you've quoted 20 bags of cement for a project and need cement for three jobs. With Project Items, you can create the jobs and assign 10 bags to the first job, 5 to the second and 5 to the third.
Want to learn more about Eworks Manager? Book an online demo to find out how you can use our software to improve project management.
To try our software, sign up for a 14-day free trial.