A management system outlines how a company manages its operations' linked aspects to meet organizational goals. These goals could include a wide range of topics, including product or service quality, operational efficiency, environmental performance, and worker health and safety, to name a few.
One of the most difficult parts of adopting a Business Management System (BMS) is ensuring that the teams for whom it was designed use it for its intended purpose.
Effective business management software helps companies deal with development and operations by making things simple.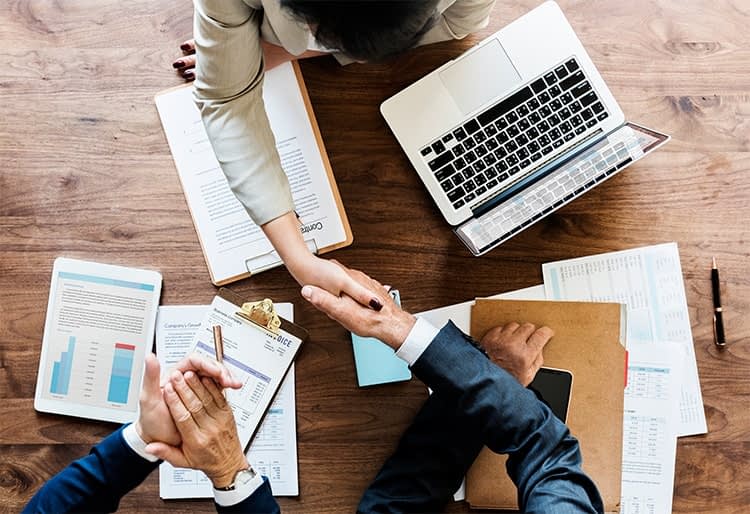 Here are five ways that businesses will profit from an investment in a business management system:
1. Simplicity, functionality, productivity.
Companies can quickly and securely access anything they need to know about their company with a new, high-quality business management system. They should easily navigate from one screen to another, easily moving from accounting to CRM software, and, more importantly, integrating these processes.
2. Cutting costs is just good for business.
When you are new to the business world, you will often find free cloud-based programmes to fulfil your requirements. However, as your company grows, finding an all-inclusive (and free) solution becomes increasingly difficult. Many systems are free to use up to a point but then charge you if you invoice, sell, or generate more than a certain number of reports. Each piece of software can be fair on its own, but paying for them all at once can be much more costly than a single comprehensive solution.
3. Improved software integrations
To be a good entrepreneur, you must count costs not only in monetary terms but also in staff hours spent on every project. If using several pieces of software causes your staff to take longer to complete admin tasks, you may start losing productivity money. This is particularly problematic when data needs to be transferred from one system to another, consuming precious admin time (and costing you even more).
4. Avoiding errors
Any time information is transferred from one platform to another, the probability of error is introduced. You must either accept such errors or spend additional time and effort searching for them. With a complete business management solution, you should be able to put in information once, and the software does the rest of the work for you. For many companies, this level of automation and simplicity significantly decreases the possibility of errors.
5. Rules for accessibility of business management systems
The best business management systems are accessible from any place. Using modern-day cloud-based Business Management Systems ensure that executives and salespeople alike have access to the parts of the system they need — no matter where they are. Great systems also enable your admin team to ensure that no one has more access than they need, limiting access to specific roles and ensuring that confidential company information remains secure.
---
Try A System That Works For Your Business
Eworks Manager allows you to manage your entire organisation using software that you can access from any place and at any time. Eworks Manager was designed with specialised SMEs in mind, namely those in the field service industry. Our Job Management Software includes built-in systems that, when implemented, provide the technological foundations for the growth of your business.
Our Business Integration Software integrates with some of the most popular accounting packages, Sage, Xero, and Quickbooks. This connection results in smoother processes ranging from job completion to payment management. Eworks Manager aims to ensure that the system runs smoothly, particularly when handling clients, customer invoices, suppliers, purchase orders, and other items. In addition, our system eliminates your application stack and the burden of paperwork. Sync your tax rates and accounts with ease. You can also choose which sections to link in the Integration settings, giving you more control over your company.
Start using a system that understands your business and your team. Start a 14-day free trial of Eworks Manager's Business Management System or call us to find out more!