What really matters to a business in the end?
Profit is the main goal for any business while minimising costs and maximising resources is another. The most crucial aspect of any organisation is growth, which is where Asset Management Software comes in.
What is an Asset?
A company's asset is a resource that has economic value that can be quantified in currency. Tangible and intangible assets are two types of assets. Servers, computers, equipment and vehicles are examples of tangible assets, whereas contracts, copyright, goodwill, trademarks, and trade names are examples of intangible assets.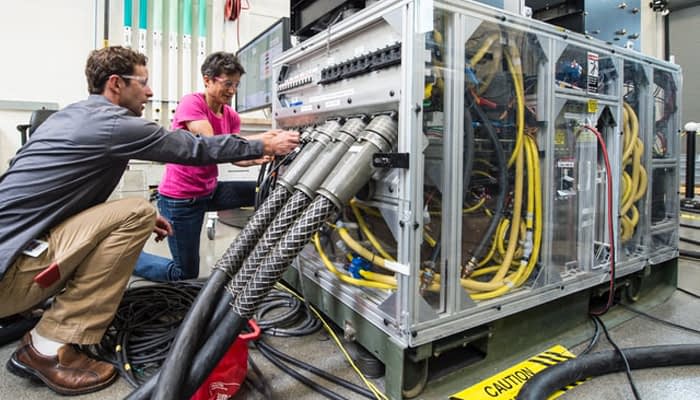 The practice of managing all of a company's assets, both tangible and intangible, is known as asset management. As a result, Asset Management Software is a comprehensive management solution that supports asset management. Our system allows a company to track and manage all of its assets from a single location.


You can easily and efficiently spot patterns, analyse data, construct asset life cycles, and monitor your company's assets with Eworks Manager's Asset Management Software. Switching to Eworks Manager can also eliminate time-consuming and error-prone manual techniques such as spreadsheets.


---
How can Asset Management Software Help to Streamline your Business?
High-end tracking technology, cloud-based access, and a user-friendly interface design are just a few of the features available in Eworks Manager. These tools can help you take your company to the next level.


Track your Assets in Real-Time
Asset Management Software helps you keep track of your assets quickly and easily. Because assets are the most essential element of a business, you need to guarantee that they are functioning correctly in order to boost productivity. Asset tracking helps you to identify which assets require maintenance and arrange maintenance schedules for them.


Identify and Eliminate Ghost Assets
Assets that have been lost, stolen, or incorrectly recorded but are still present in the system are known as ghost assets. Asset Management Software may assist you in eliminating ghost assets from your system, allowing you to run your business more efficiently.


Access your Assets Anywhere, Anytime
Asset Management Software allows you to access your assets from anywhere. Because Eworks Manager is a cloud-based system, it may be accessed from any location at any time. Using Eworks Manager's Mobile Asset Management App, anybody in the business can readily access assets at any time and from any location.


Generate Detailed Reports
Asset management software offers you a centralised platform from which you can manage all of your assets with ease. When one of your assets is lost or stolen, or when it is due for repair, the software alerts you. You can also use the system to produce accurate and thorough reports.


Boost up your Productivity by Identifying Trends in your Business
You need to learn about your company's assets in detail and discover patterns in order to enhance the efficiency of your business. You can easily understand an asset's life cycle by recognising patterns, and understanding this allows you to arrange maintenance plans for defective assets before they create severe problems.


Eworks Manager's Asset Management Software offers a paperless management solution that can save you time and money. The software tells you how many assets you have, where they are located, and what condition they are in. It enables you to keep track of your assets in real-time and sends you an alert when one needs to be serviced.


---
Give it a Try
Asset Management Software provides all of the features that you may need to grow your company. Give it a try, with our 14-day free trial, and see how it can help your business become more productive.