One of the greatest challenges your Field Service company will face is keeping clients happy, and as your business grows, demands and complaints from customers will only increase. Fortunately, your support team can tackle the challenge of improving customer satisfaction with Help Desk Software. The software optimises customer service tasks and provides an all-in-one platform your employees can use to manage all complaints and queries.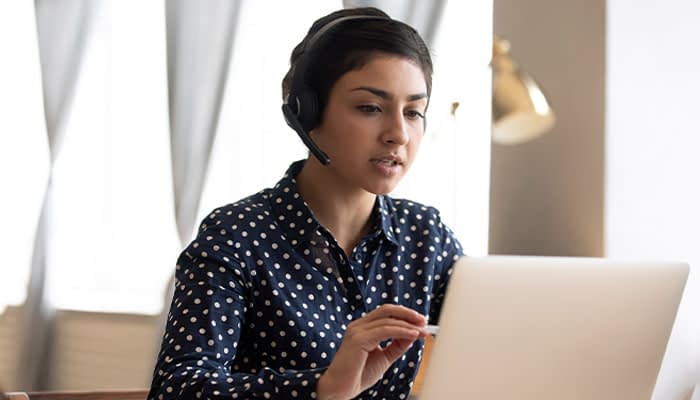 What is Help Desk Software?
Help Desk Software is an online system your customer support team can use to assist customers with queries and complaints. The software provides tools to automate your customer service processes to provide fast, efficient service.
Collect information with custom questionnaires

With tailor-made questionnaires, your team can collect information about a customer's complaint instantly and start working on a solution immediately. Our questionnaires save both parties time, as your client can share all the information regarding their complaint once, and your employees don't need to follow up with a call to discuss the issue. You can create custom questions for clients to answer to collect information unique to your product or service or details your technicians need to find the best solution.

Create solutions for common issues

If your team has a collection of solutions for common issues or problems customers have raised in the past, you can add these solutions to our system. These solutions will be readily available for your team to share with customers. Your employees will save time and boost customer satisfaction by storing solutions on the system. They can help clients resolve their issues quickly and move on to complaints requiring specific solutions. Our Ticket Solutions save customers time too. They can access our Customer Login Portal to view the solution and implement it immediately, or you can send them an email from the system to notify them once you've assigned a solution to their ticket.

Prioritise tickets

To ensure your team resolves urgent complaints as soon as possible, you or your supervisors can create categories to prioritise tickets. When a customer logs a ticket, they'll select the category related to their complaint. Your employees can establish what the complaint is related to, how urgent the concern is, and whether they can share an existing solution. Our software is a flexible solution for any Field Service organisation, as you can create custom categories related to your business or service.

Turn tickets into Quotes, Jobs or Invoices

Once a complaint or query has been assigned to a technician, and they've determined how to resolve the customer's concern, they can convert the ticket into a Quote, Job or Invoice, or a Lead or Purchase Order to save time and ensure they have all the details required to find a solution. For example, if a ticket needs to be converted into a Quote, the employee assigned to the complaint or query can generate a Quote with our Online Quoting Software, or convert it into a Job with our Job Sheet Software, and they won't need to contact the customer again to confirm any details as the information will be imported from the ticket.
Sign up for our Help Desk Software
Boost your customer service by investing in a comprehensive tool that streamlines all your help desk tasks and processes. Contact our team to sign up for our Help Desk Software, or start your free Eworks Manager trial today.