Asset Management Software is a comprehensive tool that managers can use to support asset management and improve the efficiency of business operations. It can make the challenge of maintaining, tracking and monitoring your assets easier, providing one system where you can access and keep an eye on all your equipment and machinery.
If you need Asset Management Software for your business, but you're unsure how it works or how it can benefit your organisation, keep reading to learn everything you need to know about the software.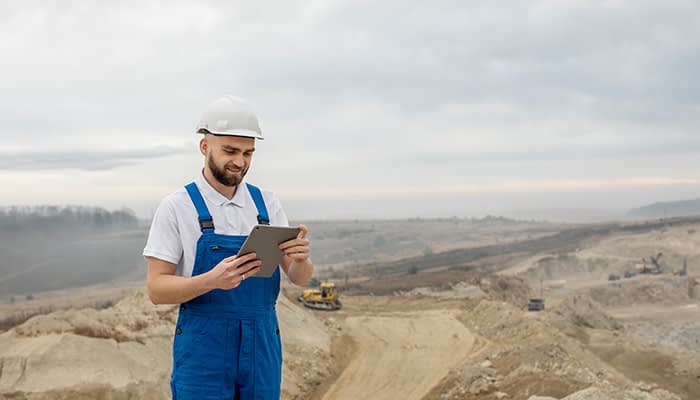 What is Asset Management Software

Asset Management Software is a system that helps you manage and keep track of your assets, including any equipment or machinery your business owns. You can also use the system to track your assets and schedule maintenance to avoid downtime and the need to replace equipment.

---

The benefits of our Asset Management Software

Before choosing our Asset Management Software for your business, look at the benefits of using our system and how it can improve your asset management.




Access all assets via our Mobile App

Our Asset Management Software gives you complete control over your assets, even when you're not in the office. With our Mobile App, you can create, manage and maintain your assets, making it easier to allocate them to quotes, jobs and invoices on-site or access digital photos and certificates attached to assets for compliance. You can use our Mobile App to access the complete history of your assets, should you need to look back on the record of any equipment or machinery while on the job.




Allocate assets to jobs and invoices

With our software, you can assign assets to quotes, jobs and invoices at any point in time. Our system makes it easier to keep track of where all your assets are, and you can make sure your customers are being charged for the equipment used for each job. If you need to add, remove or reallocate assets to a quote, job or invoice, you can easily make changes via our system or Mobile App.




Attach files to your assets

If you need to attach files, photos or certificates to your assets, you can use our Asset Management Software to upload any documents. This feature is ideal if you're required to keep certificates of compliance on hand to present at work sites. Your field workers can also complete maintenance or service checklists to add to assets via our Mobile App while they're on the job.




Schedule maintenance

Manually keeping track of asset maintenance is time-consuming. It can also be challenging when your assets are constantly being used, and the maintenance schedule needs to keep jobs in mind to prevent business operations from being disrupted. With Asset Management Software, you can make scheduling maintenance efficient by creating recurring maintenance jobs to keep your assets in good condition. You can also use our system to schedule future maintenance jobs automatically, so you never miss a maintenance window.




Easier to plan preventative maintenance

Does your business follow the 80/20 rule for maintenance? The theory proposes that 80% of your maintenance activities should be proactive, and no more than 20% should be unplanned maintenance. This solution is practical, and with Asset Management Software, it's easy to implement this proactive approach. You can schedule preventive maintenance based on asset history, including purchase, warranty status, and warranty expiration. Regular maintenance can help extend your assets' life, avoid breakdowns, and prevent the need to replace expensive machinery at short notice.
Book a demo or sign up for our 14-day free trial today to learn more about our Asset Management Software.