Companies in the service industry rely on high productivity to stay competitive and keep their customers happy. Low productivity could decrease employee morale and cause a decline in demand and turnover. Because productivity is vital for your field service business, you need the right solutions to empower your technicians to work efficiently. We've put together the best ways to boost your team's productivity.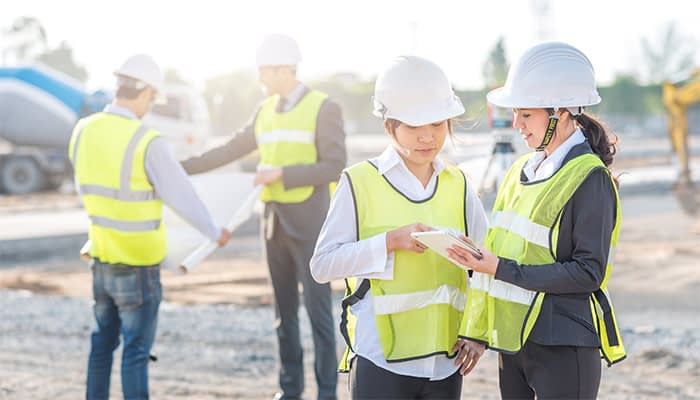 Eliminate manual data capturing

With a paper system, technicians and admin staff have to manually capture data from job sheets, questionnaires, and other documents. Capturing data from paper documents is time-consuming, and your team may enter information incorrectly as it's a tedious task. It can also slow your team down, negatively affecting productivity. To eliminate manual data capturing, consider using a cloud-based system like Job Sheet Software to capture the data digitally and store it online. The information is captured and added to the system when your technician is on-site so that they don't need to recapture data.

Optimise travel routes

There's nothing more frustrating for technicians than travelling between the office and job sites. The time they spend on the road could be used to complete more tasks and boost productivity. Fortunately, you can optimise travel routes to reduce travel time with Route Planning Software. The system helps you find the fastest routes available so your technicians can get to job sites quickly to save time. Another great way to reduce your team's travel time is to improve remote communication to reduce the need to travel to the office.

Automate everyday tasks

Completing simple tasks throughout the day can reduce productivity, as technicians have less time to focus on their job list and keep customers happy. Automating manual tasks gives technicians more time in a day to increase productivity. With more time for higher value work, technicians will feel motivated, increasing productivity further. You can automate jobs like lead management, quoting, invoicing, and data capturing with app integration. For example, if you manage your sales process with CRM software, you can use app integration to automatically generate a quote in your Field Service Management System every time a new deal is created.

Use a mobile app to stay connected with your team

With a mobile app, you can connect with your field technicians, even when they're working remotely. They can share real-time feedback and job status updates with you, so you know which tasks they're working on and how much progress they've made. A mobile app also makes it easier for technicians to manage their jobs when they're in the field. They can access their calendars, job sheets, and digital documents, complete forms and questionnaires, and send invoices from their mobile devices. A mobile app gives field technicians autonomy in the field, as they can work unsupervised, completing their jobs quickly to increase their productivity.

Track and manage assets with Asset Management Software

Asset management is essential for productivity, and with Asset Management Software, you can track and manage assets efficiently. The software gives you comprehensive information about every asset, including the item's location and status, to confirm whether it is active, retired, in for repairs, missing or deployed. The system can also be used to manage asset maintenance. Without an effective asset maintenance plan, technicians won't have the equipment or machinery required to work, reducing productivity. With Job Scheduling Software, you can schedule maintenance jobs ahead of time, coordinating appointments and recurring maintenance to ensure that repairs and services are always done but that it never interferes with your team's job schedules.
Eworks Manager offers countless ways to increase your field service team's productivity. With Asset Management Software, you can ensure that your team has every piece of equipment and machinery they need to boost productivity successfully. If you're ready to learn more about our software, start your 14-day free trial or contact our support team.