At Eworks Manager We offer all in one job management software which can be used in the office and via our mobile app which is specially constructed for Facilities Management companies and other trade businesses.
Eworks Manager all in one software is built specifically for Facilities Management companies to assist you and your customers or tenants to log jobs, plan jobs, send job SMS notifications, monitor inventory, create on-going jobs, quote jobs, invoice jobs, manage assets, track your vehicles, monitor employees in real time and much more. Ultimately Eworks Manager helps organise and accurately assess the past, current and future jobs, as well as all financial implications on each job and the business as a whole.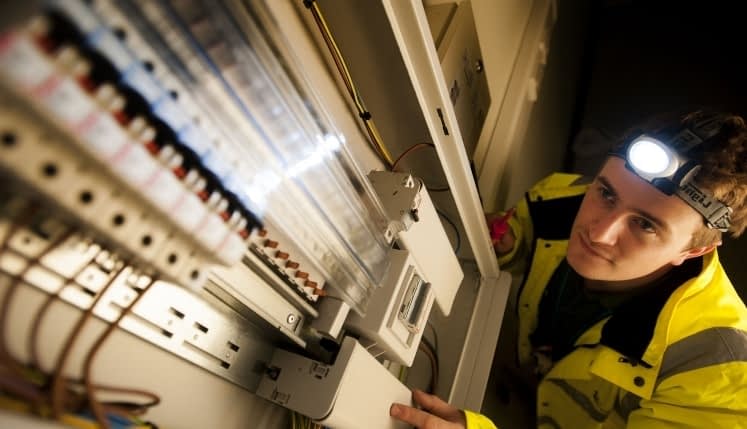 How can Asset Management Help Facilities Management Companies?
Asset management is a system that involves managing and developing asset distribution, maintenance and the utilisation of assets within a business. Using Eworks Managers' asset management software has many benefits for Facilities Management Companies:
Saves your business money & time
Tracks the history of your assets
Barcode and locate your assets using the system
Complete certificates against assets via the app
Keep track of jobs & recurring jobs, against assets
Maintain assets easily and effectively
Keep assets organised
Avoid hardware costs
Asset Management Software
Eworks Manager's Asset Management module which is an essential feature for Facilities Management companies within job management software. With Eworks Asset Management Software you can manage, create and maintain all your assets and recurring jobs. Also take care of all urgent jobs, invoices against assets, recurring invoices and maintenance services so you can keep track of your internal assets whether that be your office equipment or fire alarms and your customer assets which could be vehicles and any other equipment that has been provided to a customer that might require servicing at regular intervals.
Eworks Mangers app allows your team to see jobs on the move at any time. Our Geo planner lets your customer log jobs and your team see the latest jobs logged and mapped within the closest distance. Also, with our new Vehicle Tracking System, you can track your drivers live on the job within our all in one system. Our notifications section allows multiple people to work on the same job in a managed order but not wasting any time in delaying with communications.
Eworks Manager's Asset Management Software gives a Facilities Company the chance to ditch the books and sign up for an online demo today. This can be done with a member of our team where you can see how our asset management software can help your business.
Save money and increase team efficiency. Dedicate more time to quality work, sidestep costs and fees from hardware and legal, and don't settle for a "do-able" version of an amazing vision. Your team will finally have the time and resources to be limitless, all thanks to Eworks Manager's Asset Management Software.