Anyone can start an HVAC business, but what does it take to establish a successful enterprise? If you've tried and failed to discover what your competitors are doing to thrive in the industry, keep reading to discover the simple yet highly effective practices of successful HVAC companies.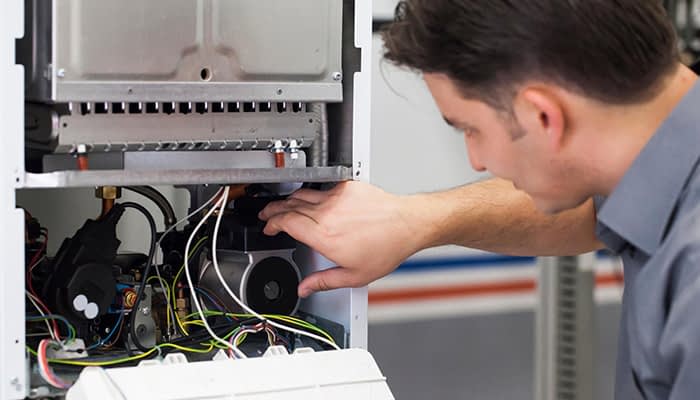 Hire qualified technicians

Qualified technicians are essential for productivity. When your technicians have the right skills and knowledge, you can delegate work and trust them to perform even when they're unsupervised. A seasoned HVAC worker will work more efficiently than an inexperienced technician, as they're less likely to make mistakes and complete jobs correctly, improving productivity. It's essential to hire qualified technicians, but it's also vital to continuously improve their skills with training. Regular training courses will enhance the quality of your services and ensure that technicians stay up to date with industry trends and new technology. It's also a beneficial way to motivate technicians, as workers feel valued when you invest in their skills.

Use the rights tools and technology

HVAC technicians can work safely, increase productivity, and provide high-quality services with the right tools. Without proper equipment or machinery, technicians can't work at full capacity, reducing productivity. When preparing tools, equipment, and machinery for field services, you should also consider maintenance. You can't operate equipment and machines efficiently if they're not regularly serviced or repaired. Hardware is essential for HVAC businesses, but you shouldn't forget about the importance of software for safety, productivity, and quality. With HVAC Software, you can automate tasks like job scheduling, invoicing, and asset maintenance, improve remote workers' safety with Vehicle Tracking, and boost efficiency with real-time updates.

Market your business online

When you're focused on managing field technicians and providing excellent service, you may not have the capacity to market your business online. Perhaps you haven't prioritised marketing in the past, so you haven't developed a marketing plan. Your HVAC business may not rely on marketing, but customers do. Every four out of five consumers use search engines to find local information, and 97% of people learn more about a business in their area online than anywhere else. People are using online platforms to find products and services, so creating and implementing a marketing strategy is essential to attract new customers and increase brand awareness. Before creating a marketing strategy, analyse your market and competitors. This research will help you determine your goals, understand your customers, and identify the best platforms for marketing.

Get feedback from your customers

The key to success for any service business is getting feedback from customers. Feedback provides insight into how customers feel about your brand, and you can use this to improve your services and enhance your customer experience. Your HVAC services are designed to meet your customers' needs, so when you consider their feedback, your chances of successfully boosting customer satisfaction and customer retention are greater. You can use several channels to collect customer feedback, including your website, email, and social media. You could also call customers and use a CRM system to log the calls and add notes regarding the feedback discussed. No matter how you decide to gather customer feedback, make sure it's easy for clients to get in touch with you and respond whether the feedback is positive or negative.
Ready to build a successful HVAC company? Give your team the tools to succeed with our HVAC Software. Sign up for our 14-day free trial, or contact our team to learn more about Eworks Manager.