If your business needs active assets to succeed, preventative maintenance is a task you can't forgo. Keeping track of asset history, planning maintenance, and ensuring that your equipment is safe to use is a tremendous task, but you and your team can achieve this with an all-in-one platform like Asset Management Software.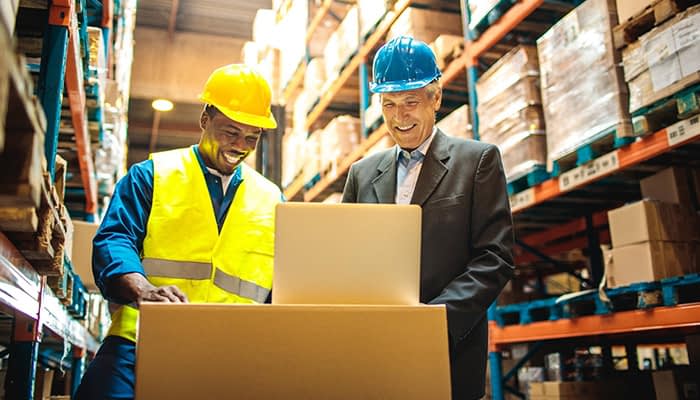 Why preventative maintenance is crucial

Preventative maintenance is the management of a company's assets, including office equipment, machinery, and vehicles, to prevent equipment breakdowns and downtime. An effective preventative maintenance plan is important for any business that relies on assets to complete tasks, including Field Service businesses. Unscheduled downtime can decrease productivity, and breakdowns can lead to unexpected expenses if assets need to be replaced. In the end, preventative maintenance must be prioritised so your business can operate at full capacity and avoid unnecessary financial costs.

How to choose Asset Management Software for your business

Asset Management Software is a tool that makes it easy to implement preventative maintenance. With the right software, you'll be able to plan and track asset maintenance to prevent downtime and equipment failure.
If you're unsure which features to look at when choosing a system, use our guide below to select a system with all the features you need to implement a preventative maintenance plan.

Schedule recurring maintenance jobs

To ensure that asset maintenance is done as often as required, choose a system that lets you schedule Recurring Jobs with Job Scheduling Software. Recurring Jobs can be created and assigned to a worker as often as a maintenance job needs to be done. For example, if one of your machines needs to be serviced once a year, you can create a Recurring Job, and our system will automatically create the job for you yearly.

Allocate assets to Quotes, Jobs and Invoices

Select a system with Job Sheet Software so your workers can assign assets to Quotes, Jobs and Invoices if they need them for a job. This makes it easier for your business to keep track of the assets deployed for jobs and add expenses to quotes and invoices for assets used. When an asset is allocated to a Job, it makes it easier for your business to see where your assets are at all times to avoid misplacing or losing assets.

Track and maintain assets

A professional Asset Management system will keep a complete history of your assets, including the jobs they've been used for, asset maintenance jobs previously conducted, and asset maintenance planned for the future. You can use this information to determine when equipment or vehicles need to be serviced and when they need to be replaced. Because the software is cloud-based, the information will always be stored safely and your team can access your business's asset history anywhere at any time.

Attach documents to your assets

If you have documents or certificates that need to accompany your assets for compliance, choose software that can digitise your paper copies so you can attach them to your assets on the system. With digital documents, you field workers will always have access to the paperwork they need when they're on-site, and they can access all documents via their mobile devices.

Choose Eworks Manager for preventative maintenance

Our Asset Management Software comes with all the features we've mentioned and so much more. You can download our Mobile App to access the software remotely or manage your assets on your computer via our Admin System. If you've never used Asset Management Software before, our team will assist you with training and provide support once your team is using the software. Eworks Manager is an all-in-one solution for Asset Management and preventative maintenance.
Start your 14-day free trial or contact us for more information about our software.