Customer experience is the key to success, and good experiences can help you stand out and win customers in a competitive industry like field service. There's a lot that goes into creating the perfect customer experience, so let's look at what it is, why it matters, and how you can improve your field service business's customer experience.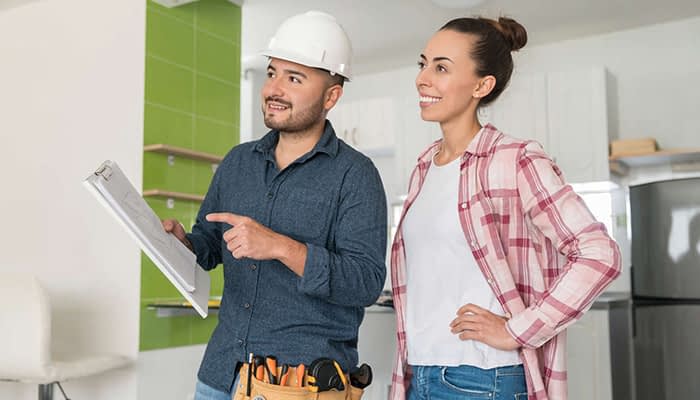 What is customer experience?

Customer experience is how your customers feel about their experiences with your business. It's based on their interactions with you and their perception of your brand. If these encounters are good and their perception is positive, people are more likely to become repeat customers and share positive reviews and recommendations.

Why is customer experience so important?

No matter how competitive your pricing or exceptional your service is, customers won't support your business if they have a bad experience. The field service industry is competitive, so they don't have to look far to find someone else to help them, and that's why customer experience is so important. It's the key to increasing customer retention, improving customer satisfaction, and getting good reviews and recommendations. Positive experiences encourage people to become loyal clients who refer your business to others and share reviews and valuable feedback you can use to improve your business.

How to improve your customer experience

Now that you know why customer experience matters and how it can benefit your business, let's explore how you can improve it.

Optimise your business processes

Enhancing your customer experience starts with providing excellent service, and the best way to do this is to optimise your field service operations. Many field service businesses have improved efficiency and maximised their team's time by automating job scheduling. With a solution like Job Scheduling Software, you can save your technicians time by sending them to job sites in the area or boost productivity by assigning tasks to workers with the best skills for the job. Automated job scheduling allows you to create a conflict-free schedule without manually calculating the best time to schedule appointments.

Streamline customer communication

Customers appreciate honesty and transparency. They want to know that they can trust you and that if something goes wrong or there's a delay with their job, you'll be open with them. With a CRM System, you can give your clients control over their projects, as they can log in via a customer portal, view job progress in real-time, and share notes with your staff. It simplifies communication with customers as they can check on the status of their projects without having to call or email technicians.

Resolve issues quickly

You can reduce customer complaints by prioritising queries and addressing concerns before they become bigger issues. Fewer complaints mean more clients have a positive experience with your business. One of the best ways to resolve problems quickly is to make it easy for customers to share questions and concerns and for your team to provide solutions and Help Desk Software offers the perfect solution. Your clients can log tickets on the system instead of calling or emailing, and your team can respond with questionnaires to get all the details required to solve their issues. You can also prioritise tickets to ensure you resolve urgent matters first.

Listen to customer feedback

Listening to customer feedback helps you measure customer satisfaction, identify unhappy clients, determine why people keep coming back to your business and identify problems you can fix to improve your service. It also gives you the chance to show customers that you value their opinions. While listening to your customers is crucial, actioning customer feedback is just as important. Acting on feedback shows them that you're committed to improving their customer experience. If you make improvements based on customer feedback, don't forget to communicate these changes with them.

Enhance your customer experience with Eworks Manager

With our Field Service and Job Management Software, you can take the first step towards creating the ultimate customer experience by optimising your operations and streamlining communication.
Ready to sign up? Contact our team for assistance or start your 14-day free trial today.