Employee Scheduling App - Efficient Team & Employee Management using our Mobile Work Scheduling App
Track, Manage & Maintain your Workforce's Diaries with our Real-Time Staff Scheduling App
Eworks Manager's calendar integration displays your calendar and the tasks you have assigned for the day, week or month. You can also view the appointment times for each job. The mobile diary feature lets you check your colleague's schedule within the App if you have been permitted to view it. This is excellent if you need to see if they are available for any reactive or urgent jobs.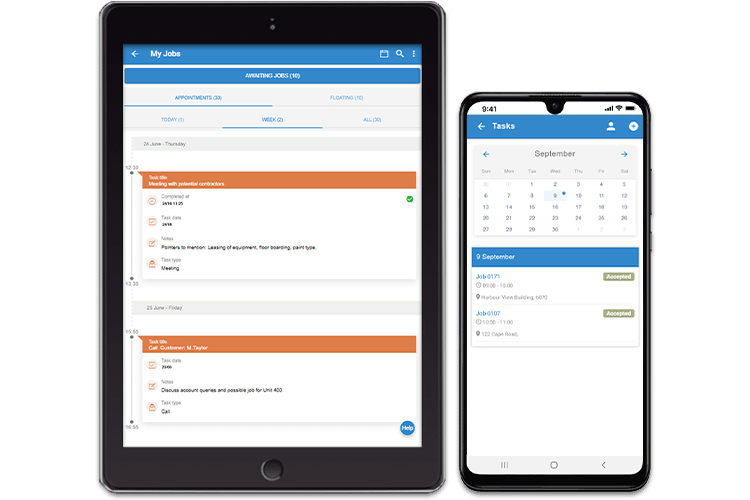 Manage Your Schedule from Your Mobile
With the integration between our Mobile App and your mobile calendar, you can easily schedule tasks for yourself and your team depending on their availability. With our Staff Scheduling App, you can plan, manage and organise your working week efficiently.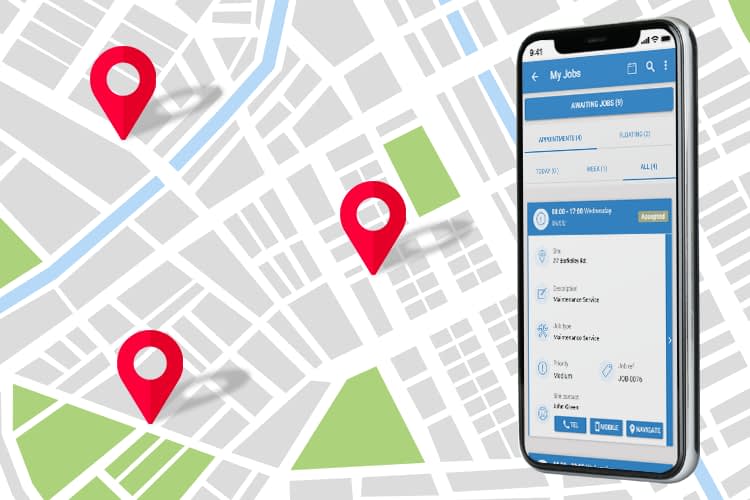 Sync Your Diary and Carry it with you
Because the calendar within the App is integrated, you no longer have to keep flicking between the App and your device's calendar. Instead, you can view everything in one place! The Calendar section is easy to use and extremely user-friendly. Gone are the days of scouring through endless amounts of paperwork to keep up with your workload.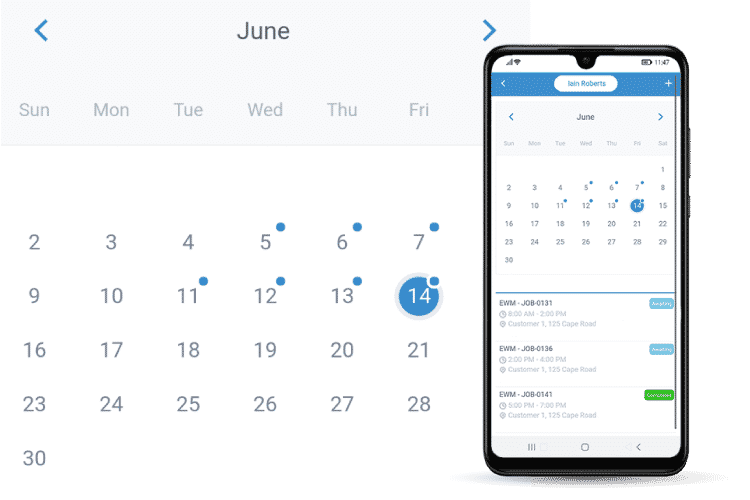 Real-Time Updates & Notifications
The schedule integration also allows you to see what tasks you have and at what time each appointment is. The calendar also shows you when you are available to attend to any emergency jobs that may occur. If the admin staff assign a job to you, a notification will appear on your mobile device advising you of the newly added job. You will then have the capacity to accept or decline the job and provide reasoning should you choose to decline.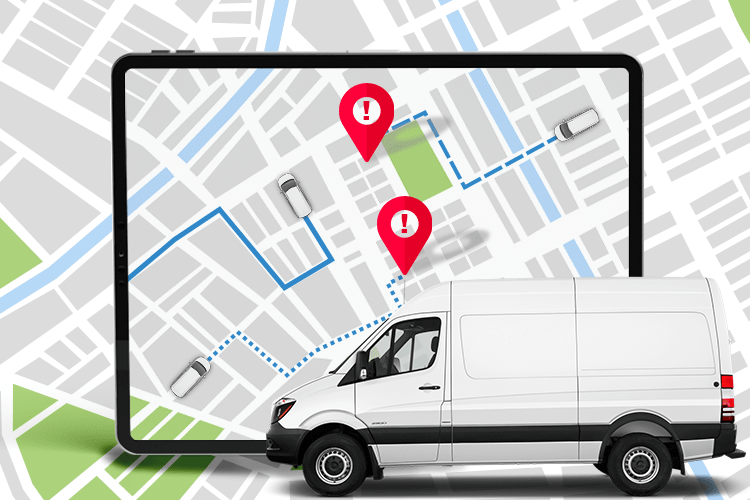 The Complete Business System
Some additional features that would benefit your business
Shift Planning App FAQs
1What is an Employee Scheduling App?
An
Employee Scheduling App
helps with managing and maintaining a schedule. Increasing the speed at which employees are allocated jobs increases productivity and allows businesses to schedule their teams quickly. This allows for improved monitoring and real-time job progress updates.
2How can a Work Scheduling App benefit my business?
Our Work Scheduling App is not only efficient but also beneficial to your business. With this system, you can easily keep monitor everything and manage your employees all within one system!
Managing your staff can be a full-time job if you don't have the correct systems in place. Eworks Manager provides an all-in-one system that can help organise your entire team and workload automatically.
3Can a Staff Scheduling App help with paperwork?
Yes, the right Staff Scheduling App will remove paperwork completely. Our software is completely customisable and allows you to manage everything from quotes to invoicing. During a task, job or project, the client can be updated on all costs. Your field staff can make changes as and when they happen in the field.