Monitor Your Workers in Real Time From Our Built-in Geo Route Planner Feature on Our App
Route Planning Software
Workforce planning is easy with
Eworks Manager
in place as you will always know where your operatives are with our Route Planning Software.
Our Route Planning solution will track your operative's devices whilst out on the field attending jobs, so you know where your operatives are, which site they are at for a current job, which appointment they are on route to and who is the closest to any reactive jobs that may come in.
With our location map, you will have a full bird's eye view of all your field workers which makes easy work of planning your workforce for the day ahead!
We also have a user time sheet report available which will tell you everything you need to know on past and present jobs for each user including information like;
Travel Time
Appointment time and Date
Total time spent
Status of the job
The time of when they were on route, on-site or completed the job
Customer details
Our Route Planning Software is very efficient and would be very beneficial for your business as you can keep track of everything and manage your workforce all within one system!
Unlike most Job Management Software out there, we provide constant support to all our customers, whether you have a quick question, require some more training on the admin system or the app or require a bespoke to change, we are always here to help with our super friendly customer service team and 24/7 support email.
Eworks Manager
offer many company benefits and above is just one feature so if you're ready to ditch the paperwork and start your
Eworks
journey, sign up for your 14-day FREE trial and try it out for yourself!
If you would like to get in touch, please feel free to call our office directly or pop us over an email, we would love to chat and book in a free online demonstration of the software!
Call us: +44 0151 653 1926
Email us:
[email protected]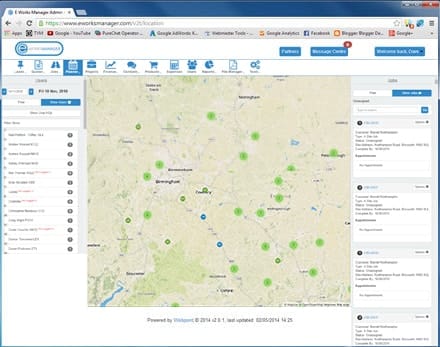 ---