So, your company has decided to adopt enterprise resource planning software? Despite the choice to switch to an ERP system software, you might not be aware of exactly what kind of benefits it can truly have for your company. Here is what you need to do to make sure that you are using your ERP program in a way which benefits your company fully.

Get Everyone Onboard
The first step in ensuring that everyone can benefit from ERP solutions is to make sure that everyone is using the software. It doesn't matter what department they are working in, there should be a way to ensure that everyone is brought on board.


It might be necessary to have a training day to make sure that everyone knows exactly what they are doing with the software. However, this will be entirely worth it if it means that all of your employers know what to expect from the software and how it best works. It is rare to find a software which can bring all members of a company into the same bracket; be they on a factory floor or in an executive office. Something like ERP software can be vital in ensuring that there is complete and accurate communication across the entire company.
Integrate the App
If you have field workers or even if you just spend a lot of time away from the office, you might want to look into getting the ERP app. This is a handy tool which consolidates everything within the software and places it into one easy-to-use mobile application.


This is an invaluable tool if you want to make sure that you are kept updated no matter where you go. It updates in real-time, just as the software would do on your office terminal, so you will always have the latest data and information at your fingertips. If you have many employees who head out into the field, this is exactly the sort of technology you need to be investing in. An app like this can help keep them on track and prepared for whatever the workday might throw at them.
Give Access
One of the major benefits of an ERP system is that it allows for data entry for all areas of the business. This means that data entry is always going to be as accurate as possible while still being open and available to everyone. Tasks like this can be monotonous and difficult so any software which improves it is bound to help people out.
For example, if you have ERP accounting software as part of your package then someone outside the accounting department can easily access some financial data they might need as part of a report. Previously, they might have had to contact the accounting department for the release of this information. However, they can now access it for themselves which will massively improve their own efficiency when it comes to writing reports and completing other day-to-day activities.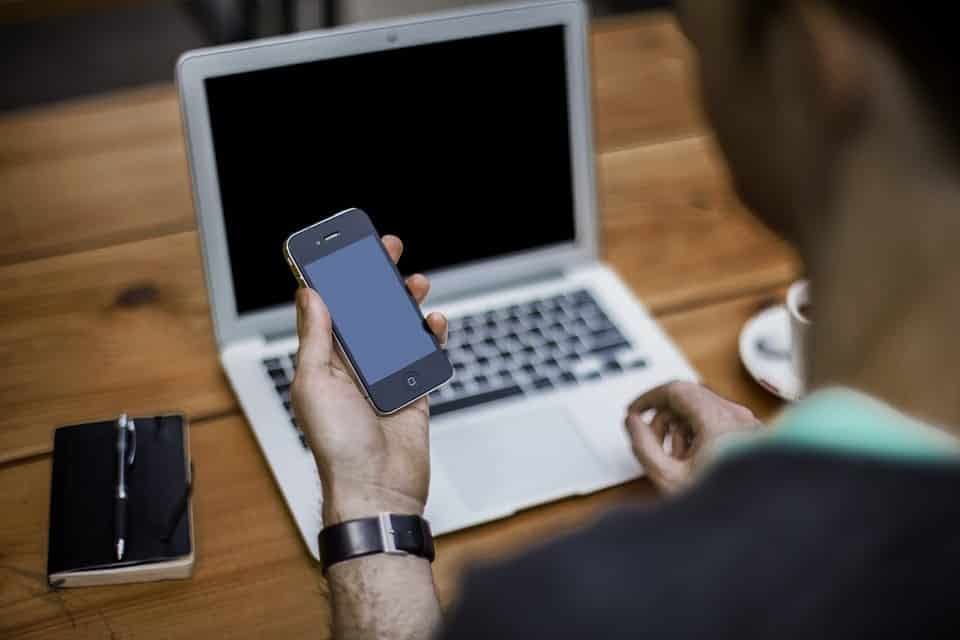 Set Up Automatic Processes
One of the great things you will find about ERP softwares is that it can help to automate many of the things someone might currently have to do within your company. For example, if you have a manufacturing ERP software, it can be programmed to send out notifications when a certain component is running low or it can even just automatically order more.


This kind of organisation can be vital for streamlining a company's work practices. There are more things than you might realise which can be automated and they can seriously help to improve the way your business runs. It can take time to set up these protocols but the best ERP software will make it much easier for you to make the conversion.
Analyse
Another advantage of ERP software solutions is that it has all in the built-in capabilities you need for on the spot analysis. When you install one of these programs, it will come with a suite of analytical tools which can be used to generate reports about your business. Rather than waste time gathering the data needed and assembling it into a readable format, you can let the automated processes of the system handle it.


You can use these tools to target a specific area of the business covered by your ERP software or you can ask for a more general overview. These reports are generated in real-time so you know that the data represented on them is always going to be as accurate as possible. This style of data-gathering and report generation is less time-consuming for anyone who requires the reports and can result in more energy focused on areas of the business where it might actually be needed.
Reorganise
Of course, the adoption of resource planning software might result in the need for a shift in business practices. As soon as possible after you have adopted the ERP packages, you should take the time to evaluate the effect they have had on your business. Chances are that you will have to reorganise your business practices and protocols to come in line with what your aspirations for what the company could achieve.


By switching to an ERP system, you will discover that many of its functions are based around the ability to process real business concerns. If you are looking for something which will allow you to focus on precisely what your business needs to thrive, the right ERP package can help you work out precisely what this might be.
---
Get Started Today
It is never to late to make the changes your business needs by choosing to switch to an ERP system. A solution like the program offered by Eworks has all the capabilities listed above and could be what you need to get yourself on track.


Our software has already helped many businesses to transform their day-to-day runnings and streamline their activities. If you feel like you need something to improve your business practices, our software could be for you.


Get in touch about a demo or a free trial today.
Customer Logins
Allow your customers to see there quotes - jobs - invoices
Emails in one system
With your emails being synced in your crm system
ERP History
Have a full audit-able history of your communication with customers
Retain Customers
Having knowledge of your customers communications allows you to make informed decisions