Create Invoices on The App to Send to Your Customers as Soon as The Job is Done. For a 14-Day Free Trial, click here!
Mobile Invoicing - Send Invoices to Customers On-Site from the Mobile App!
Create and Send Invoices to customers on Eworks Manager's App, from anywhere and at any time!
With Eworks Manager's Mobile Invoicing solution, you can manage your invoices on the go and edit your draft invoices. As well as this, you can email invoices and change the status of the invoice. All of this can be done from your mobile phone or tablet device. Our app allows you to send your invoices immediately after finishing a job. With our system, you will fill out as few fields as possible, ensuring that the process goes quickly and efficiently.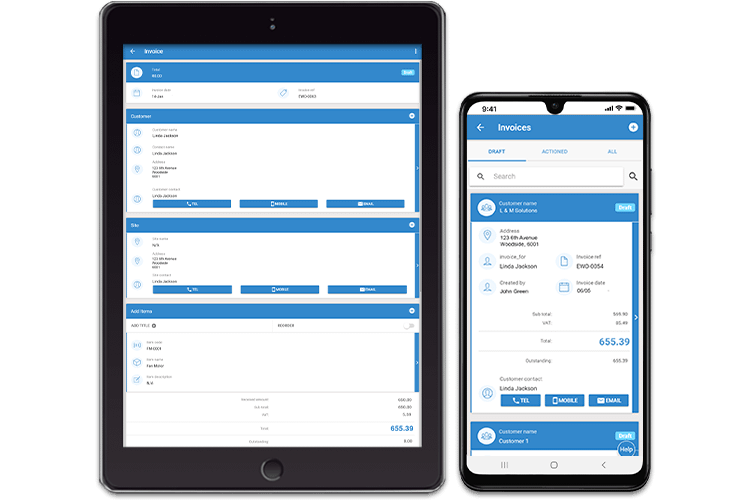 Record Payments on the App
With our user-friendly Mobile Invoicing feature, your field technicians can record payments like deposits and part payments on the Eworks App, and the admin system stores all your invoices centrally for chasing up at a later phase.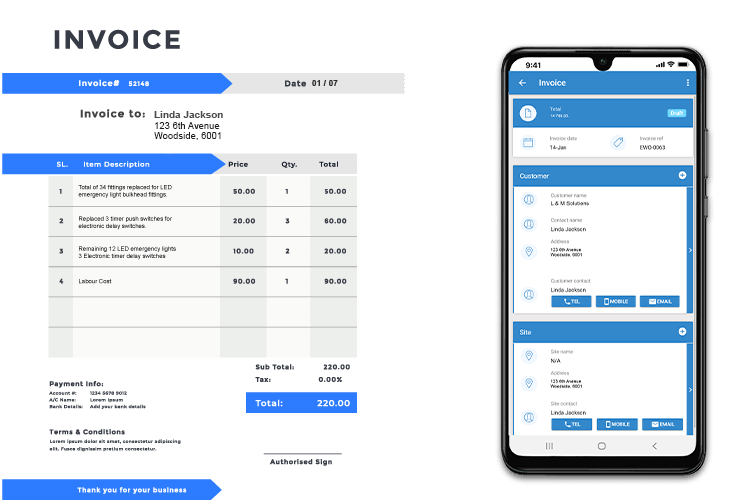 An All-in-One Finance System
Creating invoices on the go enables you to send your invoices immediately after finishing a job. Set payment terms for each client and manage overdue invoices.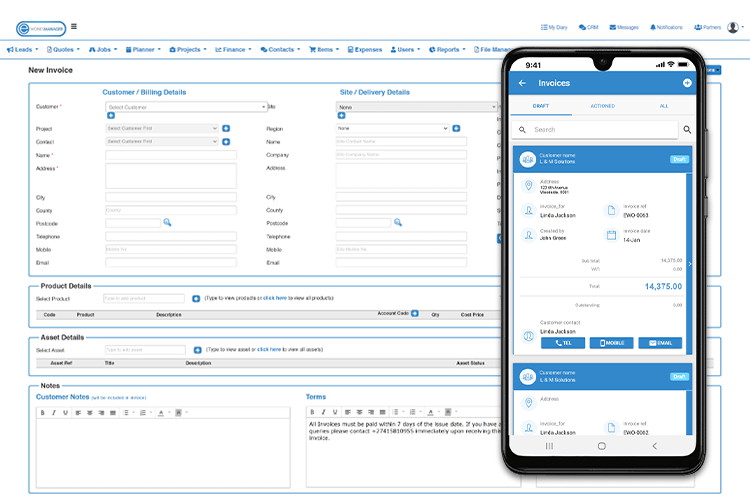 Comprehensive Management Reporting
Eworks Manager has an invoicing reports section available on gives you a break down of all your invoices and the status of each. With this data, you can see what invoices have been paid and what is still outstanding.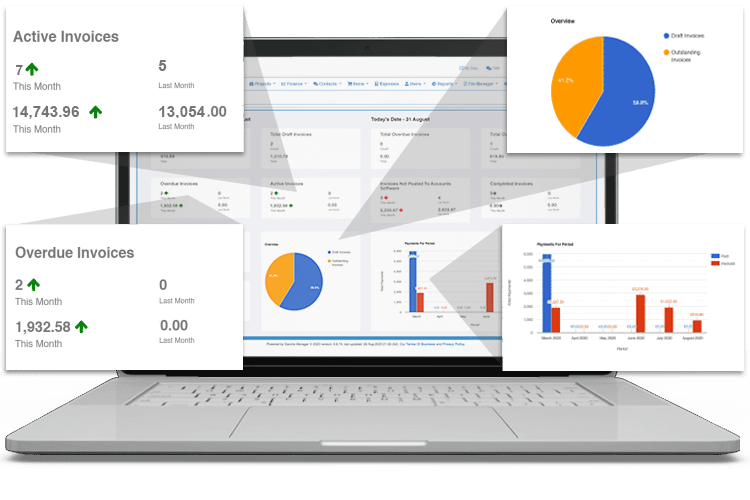 The Complete Business System
Some additional features that would benefit your business
Mobile Invoicing FAQs
1Is the Eworks Manager App compatible with my device?
Our Mobile App developers have worked hard to ensure that our app is compatible with any devices you may choose to use in your business. The Eworks Manager Mobile App is compatible with both iPads and iPhones, as well as with Android devices.
2What other features does the app have?
The Eworks Manager Mobile App offers a wide range of mobile features (listed on the Mobile App Page). Mobile Invoicing is just one of the features we offer. Check out our Mobile App page to view more app features for field workers!