Create Invoices on The App to Send to Your Customers as Soon as The Job is Done. For a 14-Day Free Trial, click here!
Purchase Order App - Create Purchase Orders on The Go From Your Mobile App!
Create and Send Orders to Suppliers on Eworks Manager's App, from anywhere and at any time!
With our Purchase Order App, you can add new purchase orders whilst on the move! You can also search for existing purchase orders on the system and bring up any information you made need whilst out in the field!
Our app has a built-in purchase ordering section that integrates into the rest of our system. Gone are the days of using a separate purchase order software and then copying all your information into multiple systems. Furthermore, our integrated online quoting and job management system sync seamlessly into our purchase orders section, making your job easier.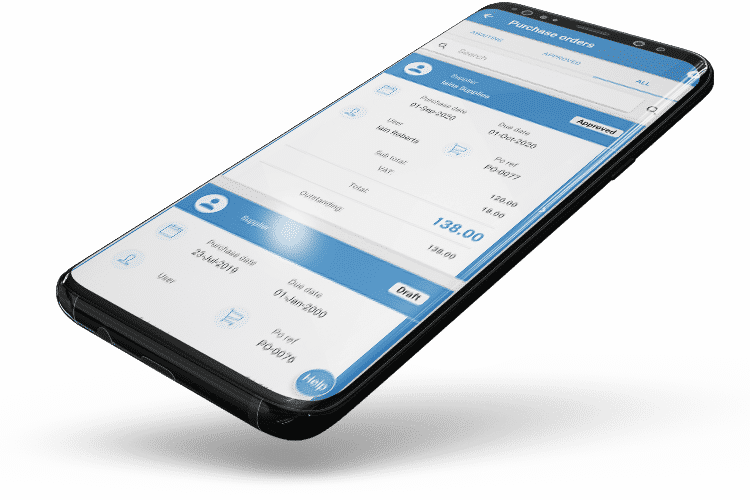 Manage Suppliers and Monitor Their Pricing
With Eworks Manager's Purchase Order App, you can view all your supplier information and have a record of their pricing to update your billing. Our system keeps track of all supplier communication, securing a full history of all your interactions with suppliers and whatever benefits they might provide.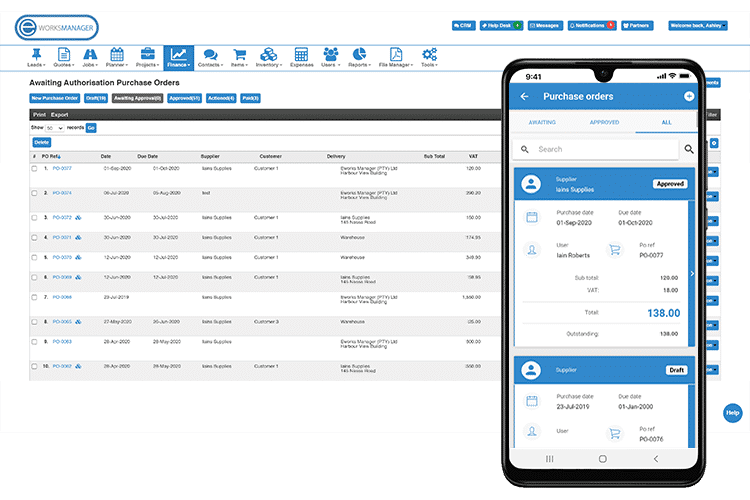 Your Team can Create Purchase Orders for Jobs
Your team of technicians are able to create your purchase orders with just a click of a button. Purchase orders can be created once you have either had a quote approved; started a job or at the invoice stage. Our easy-to-use Mobile App takes controlling your business to a new and more user-friendly level.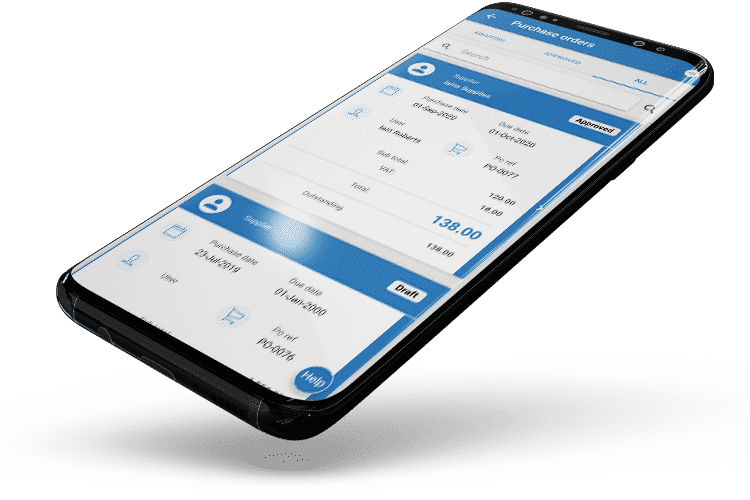 Extensive Reports on all Purchases
Our system will give you a detailed overview of all your costs related to jobs and projects. It allows for billable and non-billable expenses, ensuring all expenses and purchases are logged and captured. The system will show you a full history of costs and purchased items, giving you a detailed overview of profits made on jobs, projects and customers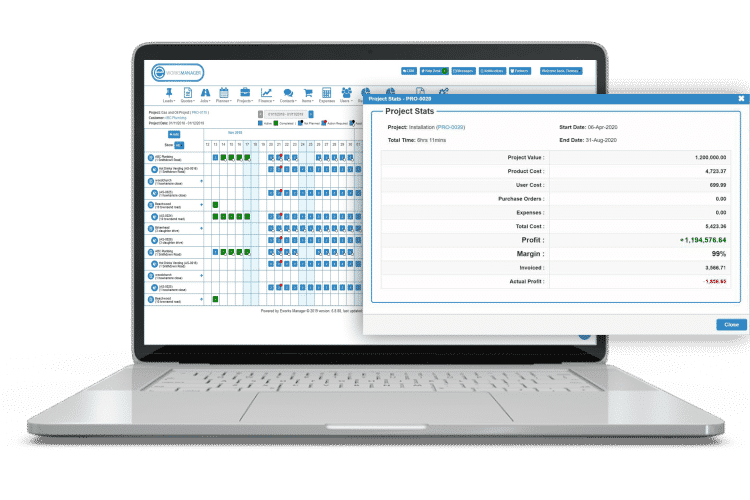 The Complete Business System
Some additional features that would benefit your business
Purchase Order App FAQs
1Why use a purchase order app?
Purchase orders are needed to provide accurate information of items ordered in case of any dispute. The
Purchase Order App
lists item descriptions, quantities, pricing, discounts, delivery instructions and date of ordering. Your staff can create purchase orders and send them to suppliers, and you will be able to approve of the orders and have a full history recorded on the system.