Create Purchase Orders on The Go From Your Mobile App.
Purchase Order App
With our
Purchase Order App
, you can add new
purchase orders
whilst on the move! You can also search for existing purchase orders on
the system
and bring up any information you made need whilst out in the field!
Eworks Manager has a built-in purchase ordering section that integrates into the rest of our system. Gone are the days of using a separate purchase order software and then copying all your information into multiple systems. Furthermore, our integrated
online quoting
and
job management
system sync seamlessly into our purchase orders section, making your job easier.
You can now also create all your purchase orders with just a click of a button. This can be done when you have either had a quote approved or started a job. It can also be done at the invoice stage. Our easy-to-use online purchase ordering software takes controlling your business to a new and more user-friendly level.
What You Can Do With Our Purchase Order App:
Manage your suppliers and there pricing
Track your purchasing and costs
Monitor your staff and their ordering
Take control of your profits
Eworks Manager is committed to providing you with user friendly solutions and helping businesses around the world become more efficient and profitable. We all know how important it is to have access to as much information as possible. This is why we are constantly developing our
Mobile App
and bringing you new features!
Unlike most job management software's out there, we provide constant
support
to all our customers. Whether you have a quick question, require some more training on the admin system or the app or require a bespoke to change, we are always here to help with our super friendly customer service team and 24/7 support email.
Eworks Manager offers many company benefits and above is just one feature. So, if you're ready to ditch the paperwork and start your Eworks journey, sign up for your
14-day FREE trial
and try it out for yourself!
If you would also like to hear more about our
Purchase Order App Feature
, please feel free to call our office directly or send us an email. We would love to chat and book in a free online demonstration of the software.
Call us: +44 0151 653 1926
Email us:
info@eworksmanager.co.uk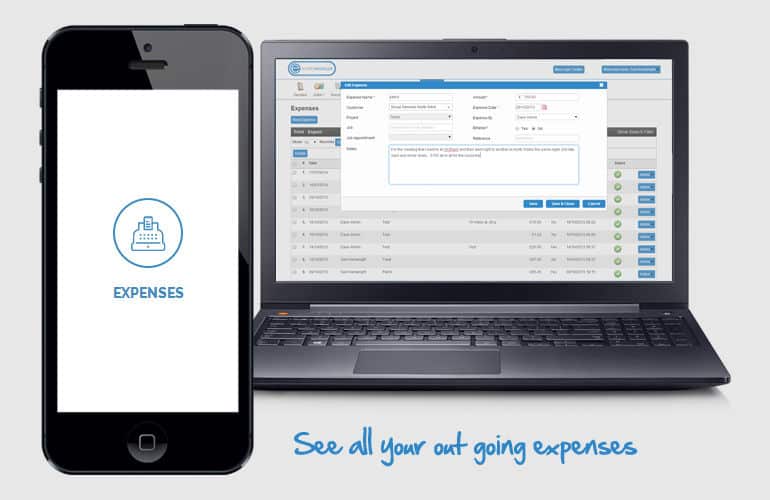 ---