How Can Quoting Software Help Your Business Grow?
Quoting Software can maximise the productivity of your business by helping you create ideal and professional quotes.
Make an excellent first impression to leads
Use templates to deliver faster quotes.
Negotiation advantages.
Smart Quoting Systems win contracts.
Easily create customised configurations.
Present accurate quotes and limit bottlenecks.
Automate processes and drive more value.
Eliminate guesswork within contract negotiations.
Maximise deal size and cultivate repeat buyers.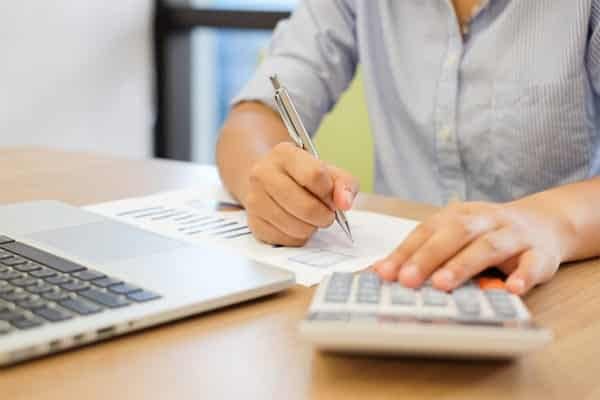 What Separates Eworks Manager's Quoting Software from The Rest?
Eworks Manager's Online Quoting System helps streamline your business by generating accurate, error-free, professional quotes. You can conveniently create quotes, convert leads to quotes and efficiently manage your sales.
Generate Quotes with Ease
It's never been easier to create Quotes! You can respond to queries faster and catch more leads if you generate quotes quickly and effectively. Create quotes online using our cloud-based software or on the Mobile App from any smartphone, at any time and from any place. Quotes are saved forever for potential use and duplication, and they can be printed or emailed directly from the device to the consumer.
Create Quotes Anywhere, Anytime
Our cloud-based software allows you to create quotes no matter wherever you are and at any time. Mobile Quotes can also be generated by using our Job Scheduling App.
Store Quotes for Indefinite Periods
You can store your quotes for indefinite periods and then retrieve them whenever you want. You can retrieve any quote from the system and use them as you like.
Customise your Quotes
Our system has a variety of templates that you can use to create your quotes, or you can customise them as you like.
Create Error-Free Invoices
You can conveniently convert quotes into jobs and then jobs into invoices. No information is lost during these conversions; hence accurate invoices are generated. Our all-in-one system keeps a record of all the information of your business process, which you can use to overview the performance of your business at any time.
Easily Send Quotes to Your Customers
You can easily print your quotes or send them to your customers via email or the mobile app. Professionally designed quotes help to attract customers and hence maximise the productivity of your business.
Analyse your Team's Performance
You can analyse the success of your team using full profit statistics, which can help you find out how many quotes each salesperson has done within a month and how many of them were converted into jobs. Our system enables you to identify employees who are giving their all so that you can recognise and compensate them for their efforts.
---
Our software is perfect for small, medium and large companies. You can manage potential customers, quotes and jobs converted from quotes, and you can keep track of every sales appointment and follow which went through and which did not. Eworks Manager stores everything - no matter the quote status!
Our Quoting Software is one of the best in the market as it allows you to create professional quotes and then convert them into jobs within seconds without putting much burden on you. Check out our software in our 14-day free trial!