Create Your Quotes on The Go and Email Directly From The Field. For a 14-Day Free Trial, click here!
Mobile Quotes - Use our Mobile App to create quotes on-site!
Mobile Engineers can create quotes from anywhere
The Eworks Manager Mobile App allows your mobile engineers to create costings from the field. This feature speeds up the quoting process, so you can get the quote into the customer's hands for approval and start the job as soon as possible. Your technicians can even add additional jobs and materials to the quote on-site, and assign it to an existing job instead of creating a new one.
The App syncs directly to the admin system, which means that the quotes can be monitored from the office and no quotes will ever be lost.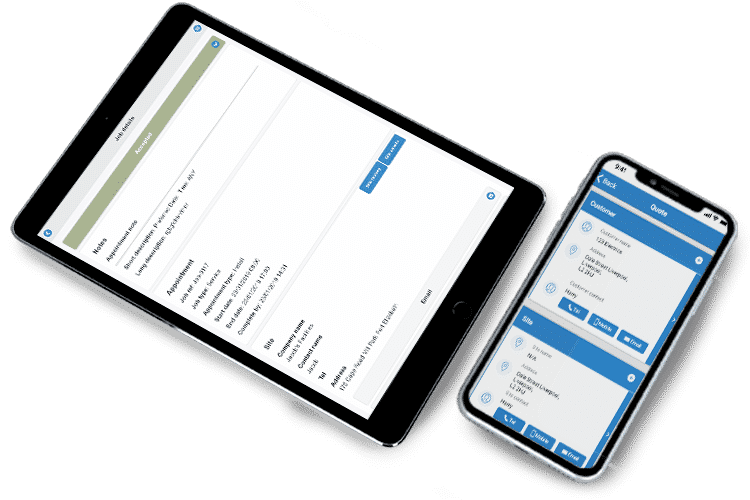 Creating Quotes from the App
Build a detailed quote from our App! Select/add your customer details and choose a range of pre-populated products. These products allow you to build up the quote for the customers there and then. We also offer quote templates on the system to make it even easier for you!
You can also add new products as you go, or work from a set of predefined lists and costs. Easily email the quote whilst on-site and even add photos of the proposed job to the system. All quotes are then stored in your admin system for editing or actioning at a later date.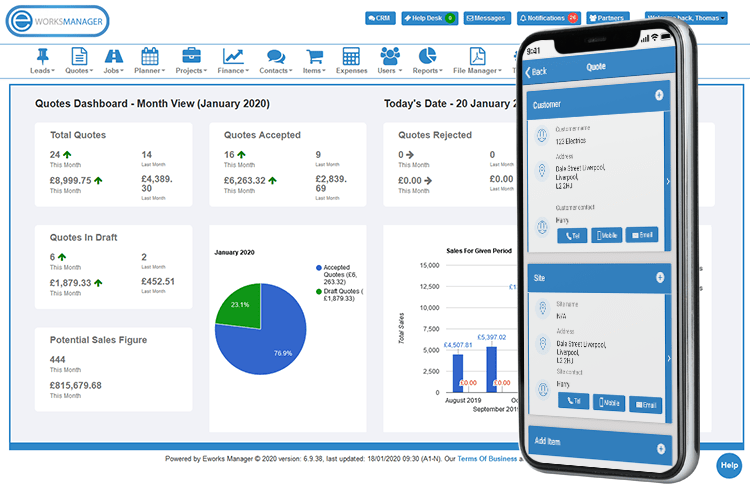 Convert Quotes to Jobs Instantly
Once your quote has been approved and accepted, you can turn the quote into a new job instantly. The app will sync all the quote and job data back to the admin system. Quotes are stored in the system for future use or duplication, and can be printed or emailed directly to the customer from the app.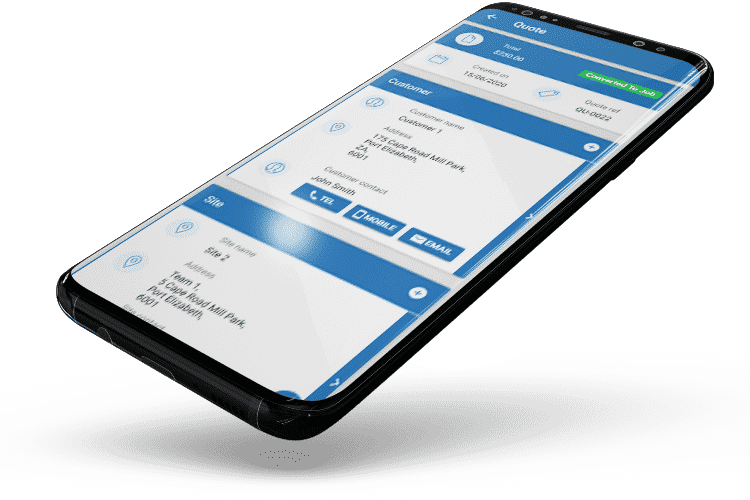 Full Business Reporting
View the status of your quotes for future sales and conversion tracking. With our extensive management reports, you can see exactly who your most productive workers are and who is bringing in the most profit.
Our system integrates with leading accounting software's such as Xero, Sage One and Quickbooks so that no information is ever duplicated or lost. Our export features allow you to export information needed by your accountant or bookkeeper.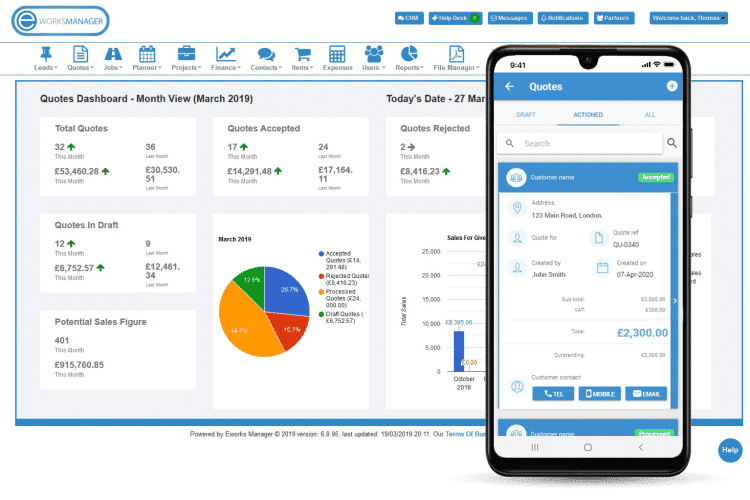 The Complete Business System
Some additional features that would benefit your business
Mobile Quote FAQs
1How does a Mobile App's Quoting Capabilities help my business?
Creating Mobile Quotes has saved a lot of time of both the business and the customer. When a customer requests for the quote of a product or service, the App's business quoting software will help you to create an accurate quote easily in just a few minutes.
2How can a Job Management App help my workforce?
Access customer data from the app while on-site, and be able to give your client a quote on the spot! View your jobs, attached documents, notes and tasks from your device. Have accurate time tracking while you're on the job.