In recent years, the
Job Management Software
and cloud industry have increasingly become an essential aspect of modern life and business. This is especially true for the HVAC industry.
An HVAC business can be a difficult organisation to handle. Not only are you busy providing customers with quotes, but you also have to dispatch your repair technicians, as well as many other things. Whether you work with commercial or residential properties, Eworks Manager's
HVAC Software
is designed to make your business more organised.
Our award-winning
Job Management Software
for the HVAC Industry consists of 2 main elements: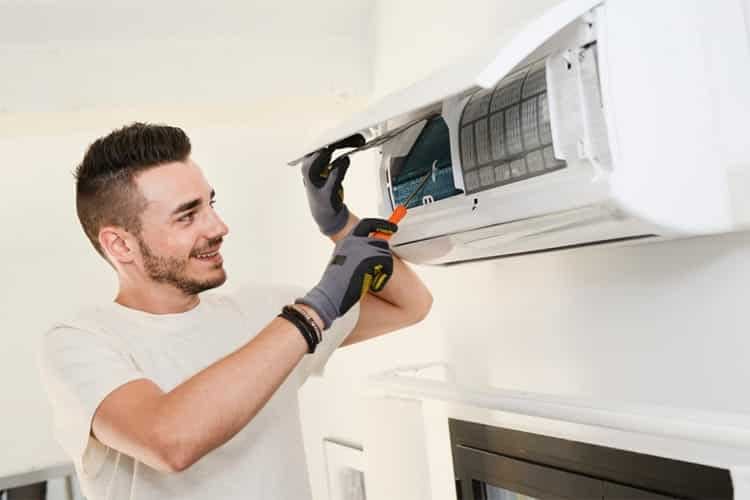 When used together, you can have total control over your jobs and staff, making your company run in the most streamlined and cost-effective way. This will help you achieve maximum profit from your company's products and services.
Great
job management systems
also puts management reporting into the hands of business owners. Because of this, you can gain valuable insights into your business in an instant, ensuring that other parts of your business get more attention.
Eworks Manager's
Job Management System
includes fantastic software features like an
Online Quoting System
and the
CRM system
feature to help your business quote and keep track of clients.
International Software and Cloud Services Awards
The
International Software & Cloud Services Awards
recognises the essential services provided by those who work behind the scenes. It aims at recognising those who change the game with their innovative thinking, dedication and work ethic. These awards aim to pay homage to those in the software industry and reward them for their outstanding accomplishments.
In 2017, the International Software & Cloud Services Awards had awarded Eworks Manager the "Best Job Management Software Specialists 2017". This was an incredible achievement that Eworks Manager is still proud of to this day. From its original humble beginnings, Eworks Manager now has offices in the:
United Kingdom
United States
South Africa
With our expanding growth, we, at Eworks Manager, still have one goal in mind: to provide world-class service, making our customer's business a thriving success!
For more information, feel free to
contact us
and book in your personalised demonstration of the system. You can also try our
Free 14-Day Trial
out for yourself. See what makes Eworks Manager an award-winning
job management software
for the HVAC industry.