Eworks Manager's ERP Software (Enterprise Resource Planning) helps you manage complex workflows by tracking and monitoring your jobs, sales, and your team from one platform.
Streamline your Business and Increase its Productivity by Switching to Eworks Manager's ERP Software
Schedule and Manage your Jobs Easily
Eworks Manager's Job Management Software helps you assign jobs to your field workers using the drag and drop feature. Once a job is assigned to a field worker, the worker receives a notification of it along with all the details of the assigned job via our Mobile App.
Track your Mobile Workforce
Our ERP Software has a variety of features, such as Live Mobile Tracking and Geo Route Planner, that you can use to locate and assign jobs to your workers. You can use our live mobile tracking feature to view the live locations of your workers so that when a new job arrives, you can assign it to the worker who is closest to the job site. You can also map out economical routes for your field workers by using our Geo Route Planning Software.
Track your Company's and Customer's Assets
You can easily track all of your assets with our ERP software. You can keep a record of all types of equipment and machinery of your company, along with the details, such as their location, distribution, and organisation.
Our Mobile Job Scheduling App also helps your technicians track and manage your customer's assets on the go. Eworks Manager's ERP Software helps you to find out the assets that need maintenance so that you can schedule maintenance plans for them and ensure the smooth running of your assets.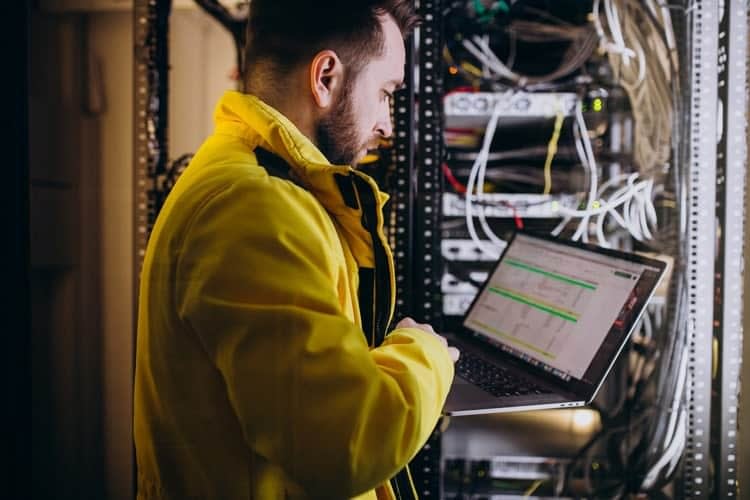 Track and Monitor Your Inventory
Our Inventory Management feature helps you to track and manage your company's inventory. Our system allows you to track and monitor deliveries, collections, and warehouse processes either for a single site or for multiple sites. Monitor the stock of your field workers so that they do not run out of stock and always have the stock that they need.
Manage your Leads
Eworks Manager's ERP Software makes lead management an easy task for you. Our system helps you in the efficient and smart management of your leads. Instead of adding each of the leads manually, you can import them all at once. Our software also allows you to convert your leads into customers. You can easily make plans for your team to do on-site inspections so that you can create accurate quotes for your customers.
Overview and Analyse your Business
Our software helps you to overview and analyse your business, helping you to run your business smoothly. Our Reporting feature allows you to generate reports that you can use to analyse the performance of your team and overview your business. With the help of our reporting feature, you can generate reports for every process of your business, from leads to invoices.
For your convenience, Eworks Manager integrates with some of the popular accounting software such as Sage, Xero, and Quickbooks. Our ERP software makes sure that you have full control over your business, helping you to manage your business easily and efficiently.
---
Eworks Manager's ERP Software is an all-in-one management solution that can help you to schedule and manage your jobs, track your team, manage your assets and your inventory, manage your leads, and overview and analyse your business.
Try our ERP Software free for a 14-day free trial and see how it can help you to take your business to the next level.