Track Your Field Workers & Improve Workforce Utilisation with Live Mobile Tracking. For a 14-Day Free Trial, click here!
Improve job planning and scheduling with Live Mobile Tracking
Track & Support Your Field Workers, No Matter Where They Are
With our Live Mobile Tracking solution, you can quickly locate and monitor your technicians when they're in the field. Our software tracks each field worker's mobile device during working hours so you can see where they are and where they're travelling.
Our software not only improves field worker safety through tracking but also improves reactive planning. You can locate your technicians and assign jobs to the nearest available workers anytime to reduce travel time and get your team to job sites faster. Enhanced reactive planning can increase your response time, boosting productivity and keeping customers satisfied.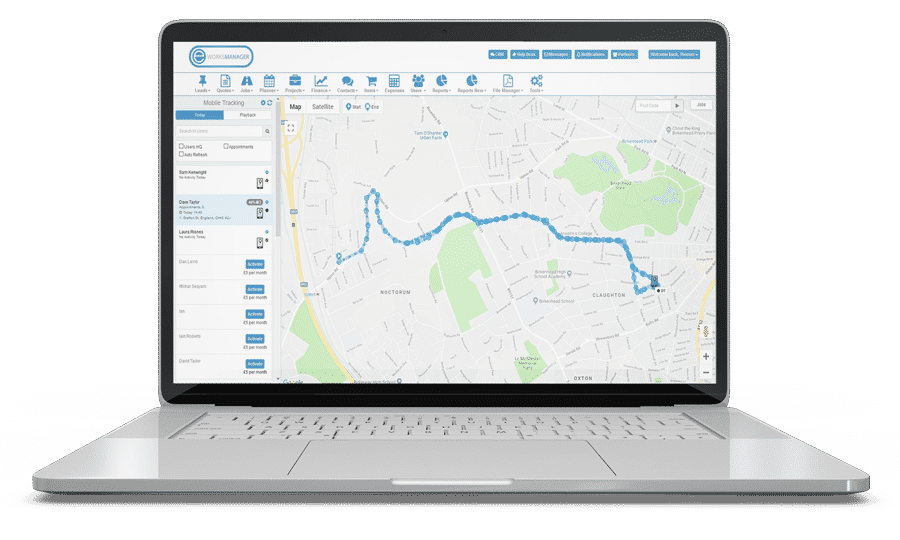 See Where Your Field Workers Are at All Times
All you need for Live Mobile Tracking is access to our system and mobile devices for your technicians. Once you've activated mobile tracking for each user, you can view their live location on our map. While your users will be spread across the map, you can quickly locate them by labelling each mobile user and giving each one a unique icon.
Our software also allows you to view your team's previous journeys. With our playback feature, you can see the start and end of every technician's day and where they travelled.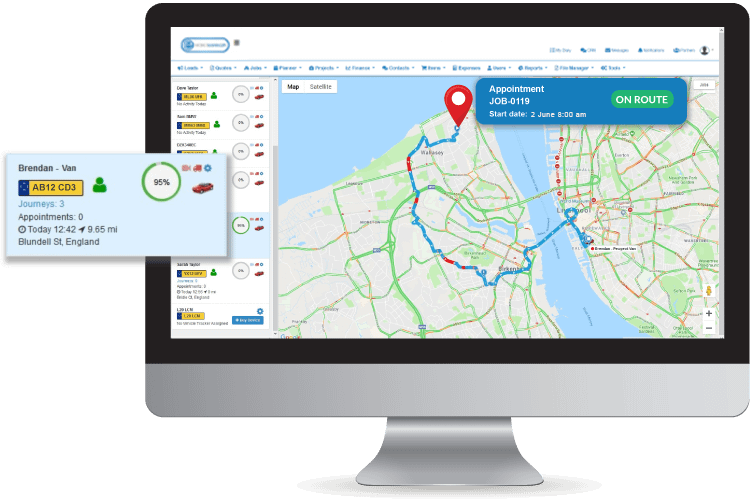 Monitor Your Team's Progress in Real-Time
As well as giving you access to your team's real-time location throughout the day, our software shows you which jobs your technicians are working on and their upcoming appointments. You can see where their appointments are and the details of each job. To ensure that the live location shown on the map is accurate, you can set the tracking map to auto-refresh frequently to get a precise picture of your technicians' locations.
Access to your team's real-time progress can help you monitor productivity and manage your team's workload. If a technician needs more time to finish a job, you can assign their upcoming jobs to an available worker.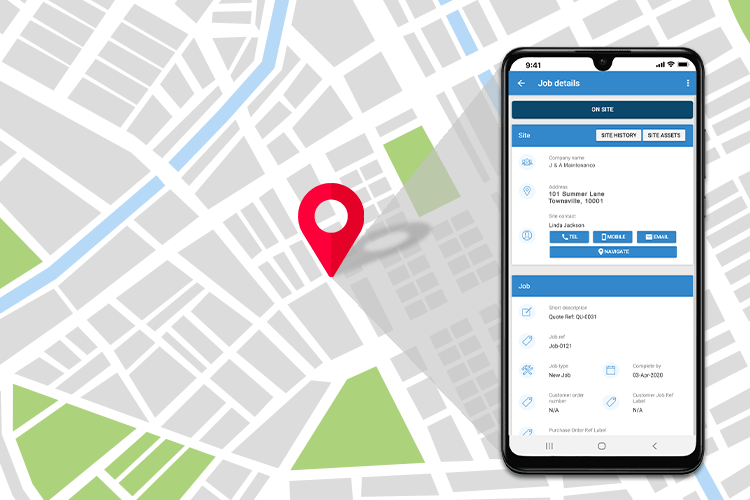 Improve Reactive Planning
Mastering reactive planning is vital for your field service business. Being able to change your team's schedule on-the-spot helps you create a flexible workforce that can meet client needs.
With Live Mobile Tracking, you can search for a client's address and find the nearest available technician. From here, you can assign the job to an employee already working in the area.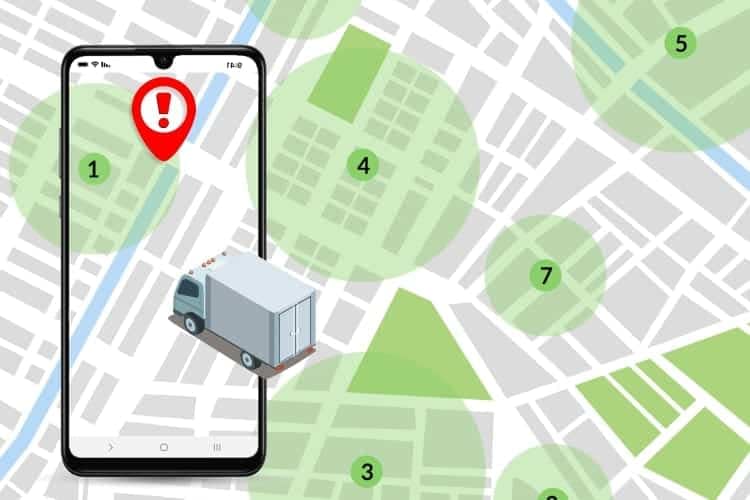 Switch Off Tracking After Hours
To protect the privacy of your employees when they're not at work, you can switch off mobile tracking after hours. You can choose different tracking hours for every user when setting up mobile tracking.
Switching off tracking is ideal if your field workers use their mobile devices. Tracking is only done when your team is on the clock to ensure that the data captured is accurate.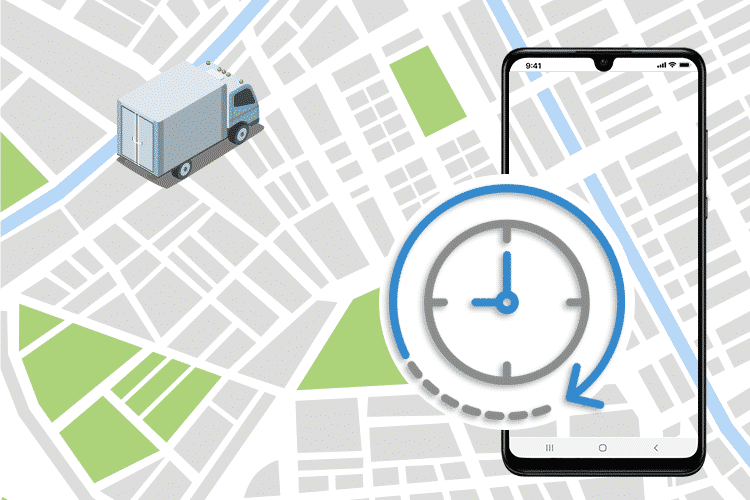 The Complete Business System
Some additional features that would benefit your business
Live Mobile Tracking FAQs
1What is Live Mobile Tracking?
Live Mobile Tracking identifies your team's real-time location using cloud-based software and a mobile app so you can see where they are and where they've travelled during work hours.
2What are the pros and cons of Mobile Tracking?
Mobile Tracking gives you a bird's eye view of your field workers so you can improve reactive planning and employee safety and monitor real-time job progress remotely.
The downside of Mobile Tracking is you can only track your technicians via their mobile devices. If they use their personal devices, tracking can be seen as an invasion of their privacy. An invasion of privacy can affect the trust between you and your employees and negatively impact relationships and collaboration.
3How can tracking benefit my business?
With Live Mobile Tracking, you can monitor your team's performance and review their productivity remotely and regularly.
The software makes it easier to improve workforce utilisation, as you can find the send the nearest available worker to a job site, ensuring all technicians are working at maximum capacity.
Finding the nearest available worker for jobs can help you improve reactive planning, which can help you improve productivity, time management and customer satisfaction.
4Why should I use Live Mobile Tracking?
The software improves field service management, helping you streamline manual tasks, increase productivity and save time.
With Live Mobile Tracking, you no longer need to follow up with technicians via telephone to see where they are and receive progress updates. You can easily find workers in the area, and your technicians can find all the job information they need, including addresses, online.
Supporting your technicians helps them thrive in the field, and with Live Mobile Tracking, you can assist them even when you're in the office.