The UK is on a mission to move away from fossil fuels and towards green heating technologies. The country's goal of net-zero by 2050 has led to an increase in demand for plumbing and heating services, as it aims to install up to 600,000 heat pumps a year by 2028, phasing out gas boilers from 2035. The only way the UK can decarbonise homes is with the help of plumbing and heating experts.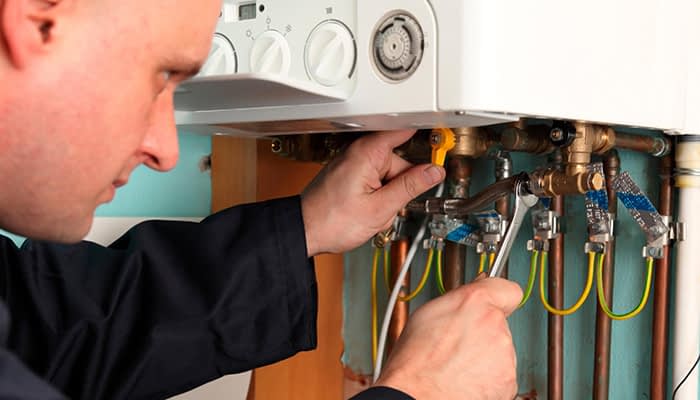 The future is green
In 2019, the UK became the first major economy to pass legislation to reduce its contribution to global warming. The government is committed to reducing its net emissions of greenhouse gases by 100% by 2050 to become a net-zero emitter. Net-zero means achieving a balance between the greenhouse gas emissions produced and the greenhouse gasses removed from the atmosphere.
One of the ways the government hopes to achieve this goal is with the new Boiler Upgrade Scheme, which starts in April 2022. As heat pumps are generally more expensive than gas boilers, the grant has been introduced to help people make the switch. Eligible households can claim £5,000 from the scheme, which they use towards the cost of installing heat pumps. The subsidy is just one of the initiatives the country has introduced to meet its net-zero target and become a world leader in the fight against climate change.
Use Plumbing and Heating Software to keep up with the demand for green heating

Plan ahead and schedule Jobs

Save time with Route Planning

Send Quotes and Invoices quickly
Sign up for our Plumbing and Heating software today
To prepare for the influx of jobs the Boiler Upgrade Scheme will bring in April, invest in Plumbing and Heating Software. The sooner you sign up for the software, the more time you'll have to book training sessions and prepare your team to use the system. Get started with Eworks Manager today by contacting our support team for assistance. If you'd like to try our software to test all the features available, sign up for our 14-day free trial.