Modify any of our Templates or create your own and feel at ease that your bespoke business requirements will be met
Eworks Manager is custom to you and your workforce, we can cater for all your bespoke needs. We can brand all your quotes, job sheets and invoicing specific to you.
If you require any bespoke modifications to the system, it means you work in a unique way, please contact us to discuss your processes, and we will try and accommodate any bespoke requirements you may need.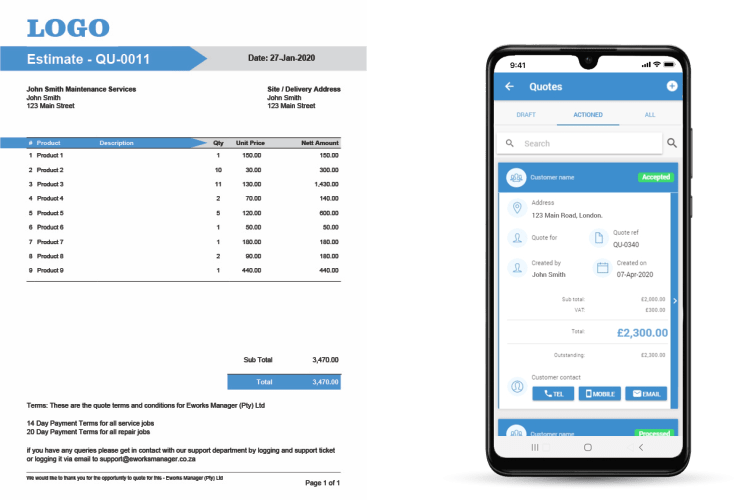 The Complete Business System
Some additional features that would benefit your business