Create Professional Quotes in Our System in Minutes - Set Triggers to Chase Up Sales. For a 14-Day Free Trial, click here!
Business Quoting Software - Quick & Easy Quotes for Businesses on the Move.
The Perfect Full-Featured Business Quoting Software for Service Businesses.
In any business, sales need to be monitored and managed properly. Eworks Manager's Job Management Software can help your business monitor how many quotes a salesperson has sent out in a month, and how many of them were converted into jobs. We also have a full range of profit statistics and other reports available.
Our software is perfect for any sized business. Our software is developed to help you manage potential customers, quotes and jobs converted from quotes so that you can keep track of every sales appointment and follow which went through, and which did not. Eworks Manager is a cloud-based system that stores everything in one place!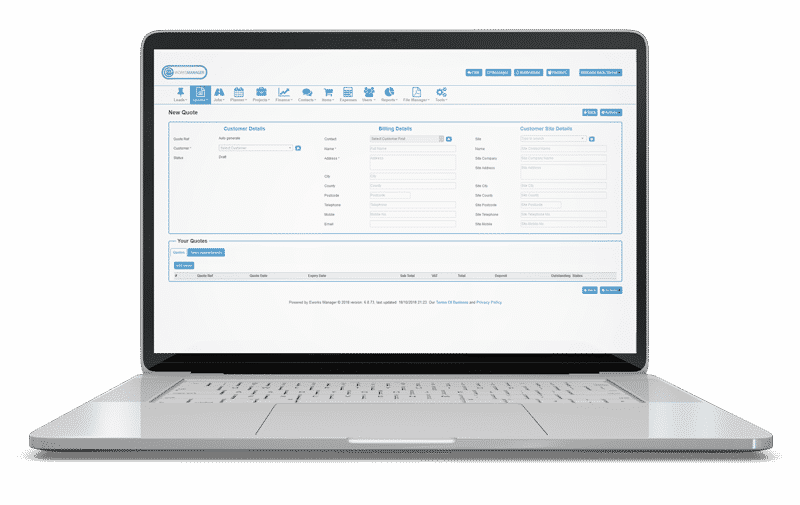 Easy & Professional Quote Creation
Respond to inquiries fast and capture more leads with quick and easy quote creation. Create professional-looking quotes on the system or the Mobile App from any device, anytime and anywhere. All quotes are saved on the system for future use or duplication and can be printed or emailed directly to the customer.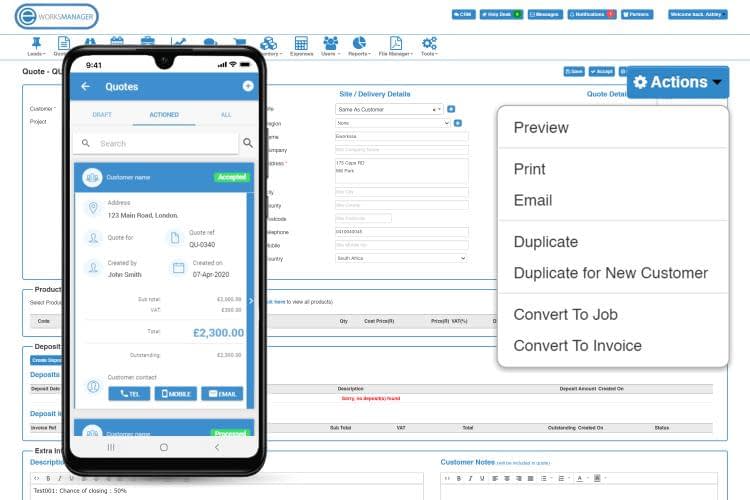 Create Customised Quotes From Our Templates
You can create quotes that match your company's brand and structure by choosing from our existing templates or design your own custom quotes.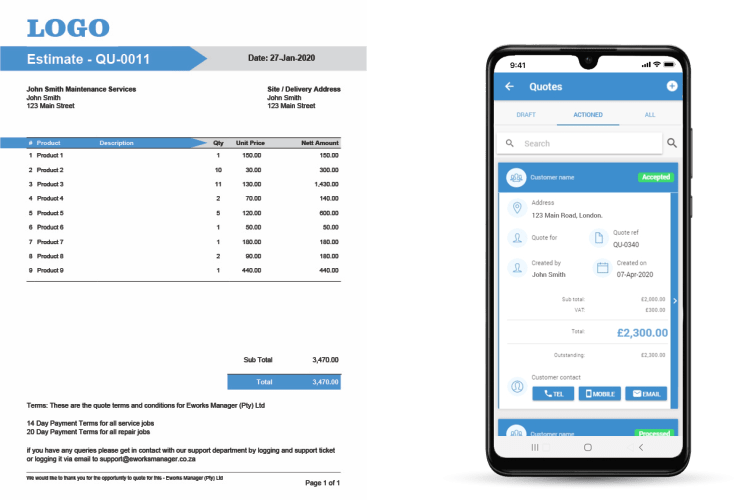 Turn Quotes into Jobs, and Invoice on Completion.
Our software lets you convert your quotes into jobs without losing any data. After the job is completed, it can be converted to an invoice and sent directly to the client. All your business processes are stored in our system so that you can keep track of everything, at all times.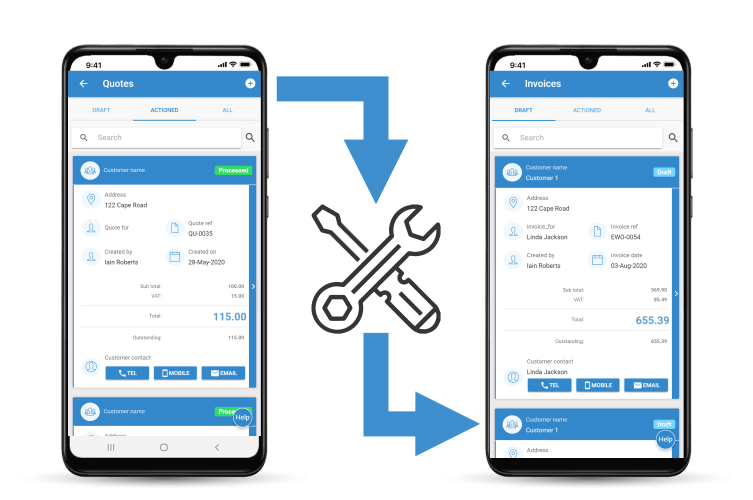 Business Reports Available on the System
View quotes' statuses for future sales and conversion tracking. Our system's management reports let you see who your most productive workers are and who's drawing in the most profit. Our system also integrates with leading accounting softwares such as Xero, Sage One and Quickbooks. You can use our export feature to export any essential information needed for your accountant or bookkeeper.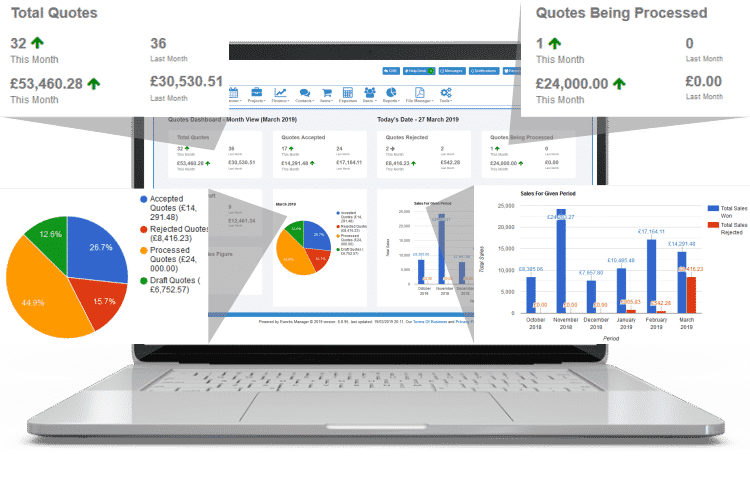 The Complete Business System
Some additional features that would benefit your business
Business Quoting Software FAQs
1What does Quoting software do?
Eworks Manager's business quoting software is the perfect sales software for creating and managing quotes. Our system is adaptable and user-friendly, where you can create quotes, easily convert leads to quotes and manage your sales in one system.
Our system has an entire CRM section. It assures all calls, emails, tasks, notes and complaints are recorded right from the quote to invoice – a helpful feature if you ever need to refer to an action against a quote.
2Is Quotation Software a good fit for my business?
If you're looking for a way to ensure that you always have accurate and professional quotes, then yes. Using quotation software can help sales run smoother, and speeds up the invoicing process at the end of a job.
Eworks Manager's cloud-based system offers more flexibility, which is a good fit for any businesses with multiple locations or teams of mobile workers who work in the field. Our Mobile Job Scheduling App allows mobile workers to quote on-site from their devices, speeding up the job process.