Your Mobile Workers Can Request and Track Holidays on Their App.
Employee Holiday App
When you're working out on the field, you don't always have the time to be calling up your head office regarding holidays or personal time off, but with the
Eworks
App you can request time off whilst on a job at the same time!
With just a few clicks of a button, you can request any holidays or personal time off which will then be sent back to the system, where your office staff can then view this in your calendar and let you know if it has been approved or not.
This saves time filling out holiday forms and popping them back into the office and waiting for them to be approved, especially if you're days are filled up throughout the week. This also saves office staff from having to manage and keep holiday forms stored, as with this feature you can keep everything in one place, digitally, and see past and future time off for all staff!
Call us: +44 0151 653 1926
Email us:
[email protected]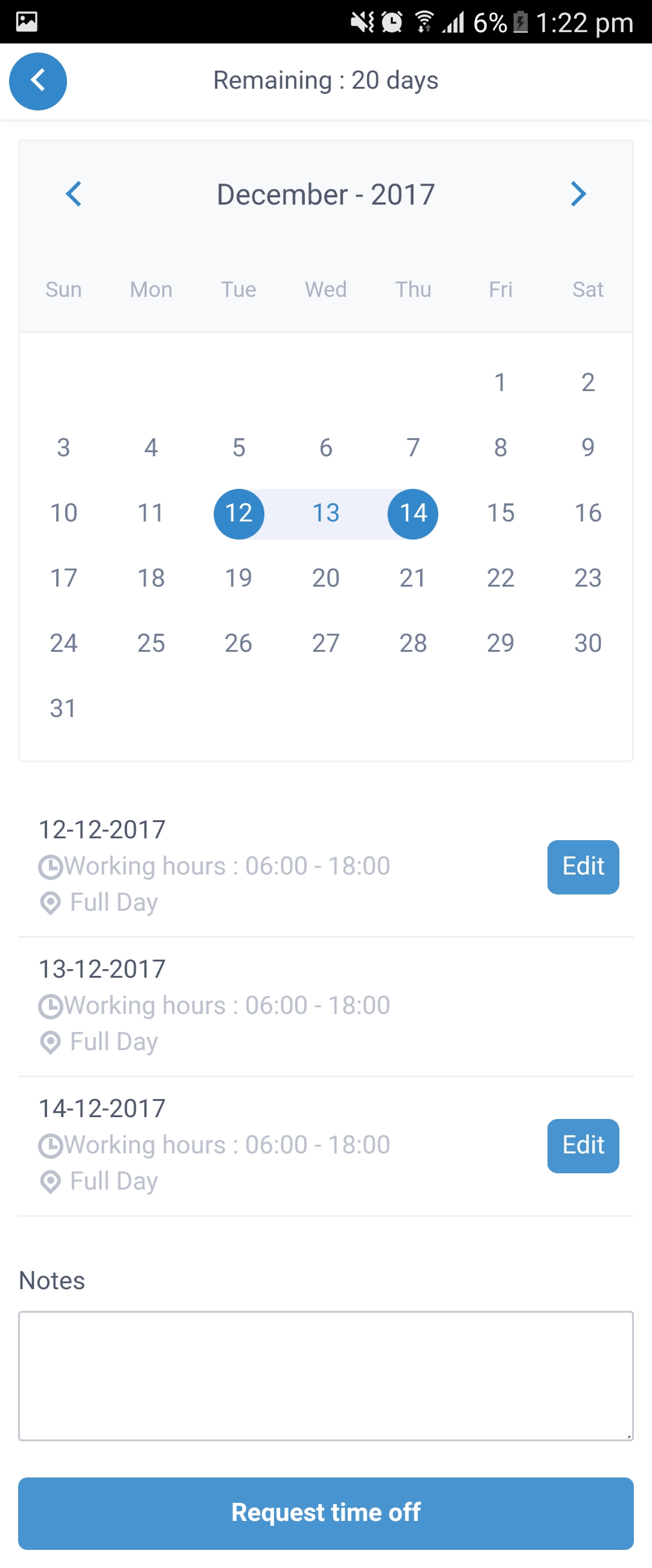 ---