What is IT Asset Management (ITAM)?
IT Asset Management (ITAM) is the way of ensuring that an organisation's assets (hardware and software) are properly accounted for, installed, maintained, upgraded, and disposed of when the time comes. Simply stated, it is ensuring that the organisation's valuable assets, both tangible and intangible, are tracked and utilised.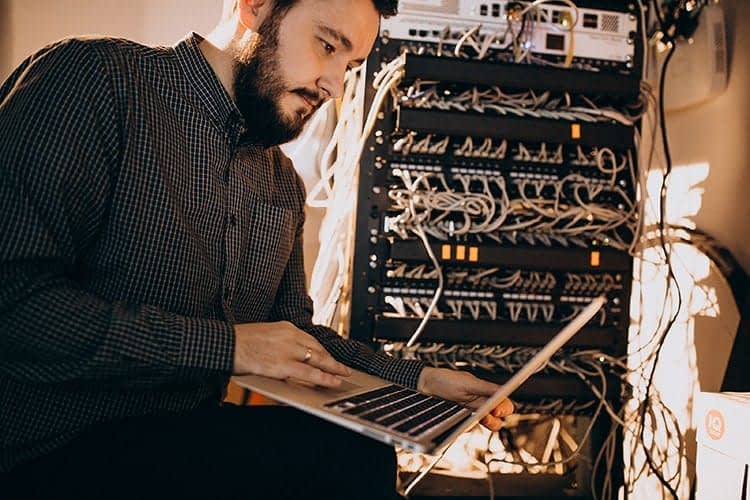 Why Choose Eworks Manager's IT Asset Management Software?
Track your Assets
The IT asset management software offered by Eworks Manager helps you to track and maintain your assets. You can easily track them and keep an eye on the maintenance history of the assets. The maintenance history of the assets allows you to plan maintenance schedules for them, which helps make sure that they keep running smoothly.
If you want to grow your business, then proper tracking and smooth running of assets are necessary. Without it, you will not be able to boost up the productivity of your business.
Assign Jobs To Your Team With Ease
Our Time Planner has a drag and drop function that you can use to assign jobs to your workers quickly and easily. After a job is assigned to a specific worker, they will immediately receive a notification with all the job's details.
Locate Your Team in the Field
Eworks Manager offers a Live Mobile Tracking feature, which you can use to track your technicians. The feature tracks your technicians' devices, which helps you find out their locations. You can see exactly where a specific worker is at a particular moment so that you can allocate their next job to them based on their location.
Create Invoices Instantly
You can generate professional invoices in just a few minutes with our Invoice Management Software. Create new invoices either by using the templates provided by our system, or you can create customised invoices. Your technicians can also create mobile invoices using the mobile app.
Use the Mobile App to Complete Certificates
Your IT technicians can use the mobile app to complete their certificates against assets. If you want to attach important files to your assets, or even digitise your paperwork into mobile documents, our system can do it for you!
Never Lose Track of Your Assets
Our software allows you to keep all of your assets in one single place so that you never lose track of your assets. You can view and analyse any of your assets at any time. You can easily allocate assets to jobs and invoices. For the efficient management of your business, you must know your assets' exact locations so that you can quickly find them whenever you want without wasting time. Our IT Asset Management Software can help you to gain such efficiency.
Manage Client Queries With A Ticket System
Using Eworks Manager's Help Desk Software, you can manage your client issues even more easily. Create, manage, and track all of your tickets in a centralised system to ensure that you are always proactive in addressing your clients' urgent queries. Staff can create tickets using the admin system, or customers can use the customer login portal. Your client does not need to call or email for assistance.
To create a ticket, your staff or client should choose the category of the issue, what the issue is about, including a summary of the issue, and attach an attachment if necessary. Tickets will improve response time and ensure that your customers are still happy with your service.